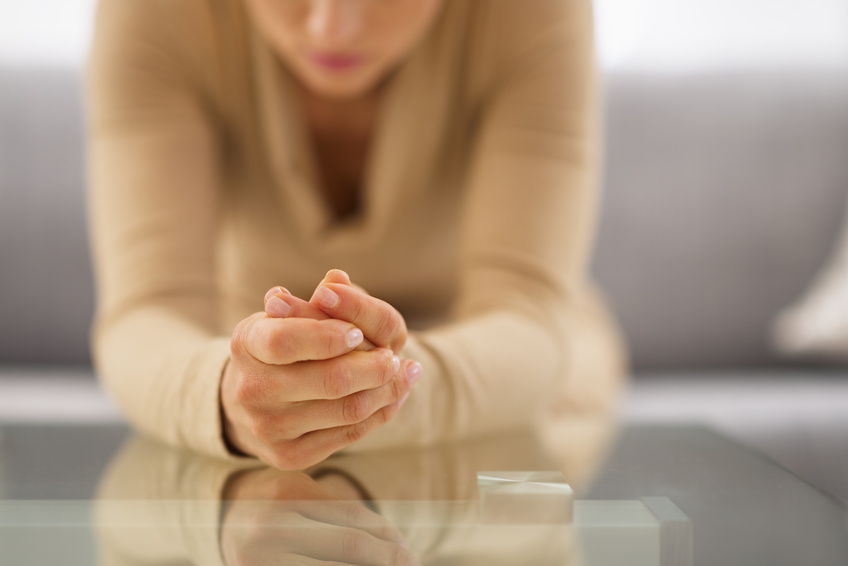 The rate of suicide in young people (10-24 years old) increased by 57.4% over the past ten years, according to new data just released by the CDC [1]. Suicide is an all too common death in people under the age of 35. According to the CDC, suicide is the second leading cause of death for these 10-24-year-olds, as well as those between 15 and 34. The dramatic increase in suicide rates reported on September 11, 2020, is alarming.
It is noteworthy that these data and this dramatic increase in suicide deaths are trending upward while they had been remaining relatively stable from 2000 until 2007. Untreated mental health conditions, substance use, and suicidal ideation were also reported by the CDC in June 2020.
The CDC said that the United States citizens had adverse mental health symptoms and problems as a result of the coronavirus. They reported that the prevalence of symptoms of anxiety disorder was three times those reported in the second quarter of 2019 (25.5% versus 8.1%), and depressive disorder was about increased by four times(24.3% versus 6.5%)[2].
CDC's New Suicide Data
Experts do not know why suicide rates keep increasing for young people. But, some experts think that life for young people is complicated by technology, unrest, depression, anxiety, isolation, substance use, sexual identity, and they're not having intimacy, a sense of community, or access to mental health treatment.
While living in a digital society with digital connections, more young people feel isolated and alone. It is unlikely that we have evolved very much since recorded time or that brain-behavioral evolution is even possible in hundreds of years or hundreds of thousands of years.
So, the brain may not be prepared by evolution for all the unfiltered inputs, lack of structure, and choices that young people have to make today. Suicide rates were reported to be increased significantly in almost every state, with 42 of the 50 US states having "significant" percentage increases in youth suicide death rates over the past decade.
Oregon and Georgia had a massive increase, but New Hampshire's percentage increase in youth suicides was also staggeringly high. New Hampshire rates tripled over the decade — from 13 deaths by suicide in 2000 to 37.
States with the highest suicide rates reported by the CDC were South Dakota, Montana, Wyoming, and New Mexico. While many of the States in the Northeast had relatively low suicide rates, they also had significant increases over time: New Jersey had suicide increases of 39%, New York, about 44%, and Massachusetts, about 64%.
In Alaska in 2018, suicide was the leading cause of death for 15 to 24-year-olds. Alaska has the highest youth suicide rates, with a rate of 30.2 per 100,000, the highest in the nation. Substance use, childhood trauma, abuse, neglect, financial stress, feeling hopeless or helpless, plus ready access to firearms may be the most critical pieces of the suicide puzzle in Alaska and elsewhere.
Risks of both depression and suicide are incredibly high among LGBTQ young people. Rates and threats are increasing among young people of color. Suicidal thoughts can be changed with intervention and treatment rather than assume that they progress and become actions.
In this new pre-COVID-19 CDC data, the suicide rate among young Americans continues to increase. These data are not a fluke, but a real trend that will likely continue to rise as COVID-19 has increased our nation-wide mental health crisis. We can already see from the CDC's data that despair, hopelessness, and other precursors of depression and suicide are rising.
Many young people ages of 18 and 24 are considering suicide, according to the CDC. One-fourth of young adults say they've considered suicide in the past month because of the pandemic. The CDC and many mental health experts paint a bleak picture of the nation's mental health during the crisis [3].
Why Are Suicide Rates Going Up?
During the last ten years, suicide attempts and completions have become increasingly common among young people. There are theories on the drivers of this change in attitude and behavior. Many have attributed these changes to the rise of social media.
However, social media changes have been a global phenomenon, but suicide rates are not increasing in all of these countries. It is hard enough to identify the trends of deaths of despair, opioid use, and substance use disorders, depression, and suicide. But, causes have been complicated to identify.
It is unlikely that we will conclude that it is one or two causes, but rather that the reasons are multiple. It is easier to identify COVID-related mental health effects such as stress, isolation, anxiety, and financial stress. But, the CDC suicide data are a reflection of a decade long trend of untreated mental health problems, inequity, digital and social changes. Just one of these changes might be challenging enough for our collective mental health to suffer.
Eating disorders and eating disordered symptoms, even at subthreshold levels, are also associated with suicidality. Relative to students with no apparent eating disorder symptoms, students with the highest symptom levels have 11 times higher odds of attempting suicide.
In comparison, those with subthreshold symptoms had two times higher odds. Students from marginalized backgrounds, particularly gender and sexual minorities, were at increased risk for suicide and eating disorders [4].
What Can We Do to Help?
We have been successful in changes in public health advice and responses to the coronavirus pandemic because we have had access to real-time data. These CDC data are neither real-time nor as useful Suicide prevention experts have lamented a lack of real-time data as we would need to craft a prevention plan based on current trends.
This new CDC report is based on suicide deaths from 2018. This considerable delay is a problem as we are not always sure if we are having an impact or where the bulls-eye might be when we do not have real-time data. More real-time was the CDC survey in August on how the COVID-19 pandemic is affecting Americans' mental health.
They found 75% of respondents 18-24 reported at least one adverse cognitive or behavioral health symptom, and 25% seriously considered suicide in the 30 days before completing the survey. This is a particularly alarming survey, which only makes it more imperative that we use the current suicide rate data to start doing something.
Pay attention to psychiatric diagnosis and get treatment- Not just major depression and anxiety disorders but also Eating Disorders. Individuals with any eating disorder are more likely to have more suicide attempts when compared to those without an eating disorder history.
Yale researchers looked at the suicide attempts in adults with an eating disorder history [5] and found that the incidence of suicide attempts was 24.9% among those with a history of anorexia. The Yale researchers also found that 31.4% of those with a history of bulimia and 22.9% of those with a history of binge eating disorder had attempted suicide in their lifetime.
Sociodemographic characteristics have been associated with increased risk for suicide, including male gender, sexual orientation, race (being Caucasian), and lower education. Systematic reviews had consistently reported that approximately 90% of individuals had diagnosable psychiatric disorders at the time when they died by suicide. Mood disorders, eating disorders, substance use disorders (SUD), and anxiety disorders are the most common predictors of suicide.
Not having guns or keeping them locked away is another overlooked factor in suicide risk. From March to July 2020, gun sales doubled compared with the year before." Gun suicide is astonishingly lethal: Of all suicide attempts not involving guns, 94% fail, and most of those people do not try again" [6].
Of all suicide attempts that do involve guns, 90% succeed. That's one reason that gun ownership correlates with the youth suicide rate, State by State. And, the presence of firearms is another COVID-related community risk factor that has increased during the pandemic as gun sales have accelerated.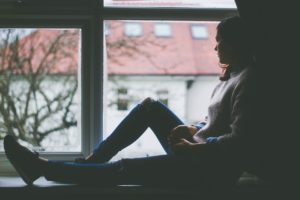 Adolescence is a vulnerable time, experts say, and it falls on the parents and loved ones. If a young person withdraws from usual activities or is bullied on social media, it shouldn't be ignored. They need to watch for signs that their children are troubled. Because suicide is often impulsive, getting immediate help can defuse the impulse to kill yourself.
Experts note that parents should keep the tools of suicide, such as guns and drugs, locked so that young people can't get to them. It's when children are developing their sense of self — who they are and who they can be. There are unique circumstances that trigger suicide among different populations, experts say, which is why prevention efforts cannot be on one community or ethnicity.
Children, experts say, are struggling to imagine their futures. Information is 24-7, and young people may not be worried about surviving a saber tooth tiger or famine but are concerned about climate change and the economic recession, has become an increasing concern for young people. Fear of school shootings and the prohibitive cost of college may also be factors. George Floyd video adds to trauma: 'When is the last time you saw a white person killed online?'
Ask how you are feeling, ask if you are sad, or depressed or hopeless. Telling someone you care and want to help is always a good idea. Ask and ask some more. Research shows that asking somebody if they're thinking about suicide can play an essential role in getting people the help and support that they may need.
One of the best ways to protect your mental health, especially during a pandemic, is to maintain some hobbies outside of school and work. Hobbies also provide satisfaction and help people develop resilience. Extracurriculars are also a way to meet and connect with like-minded people.
Don't just say go for a walk or run, but ask if you can pick them up and go for a walk or run with them. Exercise is a regenerative medicine intervention. Running is one of the most accessible forms of exercise with proven anti-depressive and anti-anxiety effects. Encourage talking to clergy, going to church, helping others, mindfulness meditation, or a philosophy — having some spiritual dimension can be helpful for mental health.
Watch out for State and local clusters. We know that suicide is one of the major causes of preventable death in young people. The clustering of these suicidal behaviors is common and more common in young people (<25 years) than adults [7]. Suicide clusters can occur in a town or city or state or at a specific location, schools, universities, psychiatric units, and youth offender units.
Identification of clusters in the community requires real-time monitoring of suicidal behavior. Effective intervention should include bereavement support, provision of help for susceptible individuals, proactive engagement with media interest, and population-based approaches to support and prevention. Social media can provide a powerful means for disseminating information and reaching young people at risk.
Encourage media responsibility. Media reporting suicide deaths, especially deaths of celebrities by suicide, has an impact on total suicides and subsequent suicides in the general population. Don't ignore but deal with the harmful effects of media reports by reminding the media about suicide prevention guidelines and calling for journalistic responsibility. Suicide prevention guidelines should be more widely implemented and promoted, especially when reporting on the deaths of celebrities by suicide and local deaths.
Concluding Remarks
The CDC-U.S. Centers for Disease Control and Prevention reports a 60% jump in suicides by young Americans since 2007 but does not offer much in the way of answers or a plan to address these increases. In actual numbers, the suicide rate among 10- to 24-year-olds increased from 7 per 100,000 in 2007 to nearly 11 per 100,000, according to the CDC's National Vital Statistics Report published September 11. In 2018, about 600 people between the ages of 10 and 24 died by suicide.
Suicide rates were lowest in the populous states in the Northeast – but still rose significantly over the past decade. "The increase in youth suicide has been pervasive across the US No area is immune," said CDC report author Sally Curtin. "Hopefully, these data will inform prevention efforts," but it is not a sure thing. Suicide can be prevented, and suicidal thoughts evaluated and treated successfully. Without a diagnosis, intervention and treatment can not work.
At the end of June, the Centers for Disease Control and Prevention [8] surveyed Americans on their mental health. They found almost 11 percent of all respondents to that survey said they had "seriously considered" suicide in the past 30 days.
It is not clear what we have done to figure out how many have major depression or a substance use disorder or an eating disorder or other problem that might be evaluated and treated by a mental health professional. For those ages 18 to 24, the number of those thinking about suicide was 1 in 4 — more than twice as high.
Signs of depression among Americans have tripled since the start of the pandemic, and those who develop severe depression are at far greater risk for suicide. US adults with a lifetime history of an eating disorder—anorexia nervosa, bulimia nervosa, or binge eating disorder—are at increased risk of having a suicide attempt history [9].
Untreated psychiatric illness is progressive. Teen and youth anxiety and depression are getting worse since COVID lockdowns began in March, early studies suggest, and many experts say they fear a corresponding increase in youth suicide. Routine screening for suicide and eating disorders by health care providers could help with prevention efforts, better inform treatment planning and referrals.
There are many reasons to suspect that suicide rates will continue to increase this year, as it has for these ten years. Not just because of Covid-19, but because stress and anxiety seem to be permeating every aspect of our lives. Health concerns, financial and food insecurity, sleep disorders, social isolation, anxiety, social and political, and add to that an election year.
Children are not immune to those stressors [10]. Since 2008, suicide has remained the 10th leading cause of deaths in the US, making early identification of suicidal thoughts, suicide prevention, and early intervention and prompt treatment urgent public health issues.
September is National Suicide Prevention Awareness Month, a time to help raise awareness and share information about this critical public health concern. The National Institute of Mental Health (NIMH) will host a live-stream event on Wednesday, September 23, 2020, from 2:00 – 2:30 p.m. ET, https://www.nimh.nih.gov/news/events/announcements/nimh-livestream-event-suicide-prevention-strategies.shtml to discuss the latest in suicide prevention research, including ways to identify risk and effective prevention strategies.
Joshua Gordon, M.D., Ph.D., Director of NIMH, will moderate this discussion with Jane Pearson, Ph.D., Special Advisor to the NIMH Director on Suicide Research, and Stephen O'Connor, Ph.D., chief of the Suicide Prevention Research Program in the NIMH Division of Services and Intervention Research.
If you or someone you know is having suicidal thoughts, reach out for help. The National Suicide Prevention Lifeline is open 24 hours a day at 800-273-8255.
---
References:
1. https://www.cdc.gov/nchs/data/nvsr/nvsr69/NVSR-69-11-508.pdf
2. National Health Interview Survey. Atlanta, GA: US Department of Health and Human Services, CDC, National Center for Health Statistics; 2020. https://www. cdc.gov/nchs/data/nhis/earlyrelease/ERmentalhealth-508.pdf
3. https://www.cdc.gov/nchs/covid19/pulse/mental-health.htm
4. Lipson SK, Sonneville KR. Understanding suicide risk and eating disorders in college student populations: Results from a National Study. Int J Eat Disord. 2020;53(2):229-238. doi:10.1002/eat.23188
5. Udo, T., Bitley, S., & Grilo, C. M. (2019). Suicide attempts in U.S. adults with lifetime DSM-5 eating disorders. BMC Medicine, 17(120). https://doi.org/10.1186/s12916-019-1352-3
6. https://www.npr.org/2020/09/10/911117577/the-pandemic-has-researchers-worried-about-teen-suicide
7. Hawton K, Hill NTM, Gould M, John A, Lascelles K, Robinson J. Clustering of suicides in children and adolescents. Lancet Child Adolesc Health. 2020;4(1):58-67. doi:10.1016/S2352-4642(19)30335-9
8. https://www.npr.org/2020/09/10/911117577/the-pandemic-has-researchers-worried-about-teen-suicide
9. Udo, T., Bitley, S., & Grilo, C. M. (2019). Suicide attempts in U.S. adults with lifetime DSM-5 eating disorders. BMC Medicine, 17(120). https://doi.org/10.1186/s12916-019-1352-3
10. Gunnell D, Appleby L, Arensman E, et al. Suicide risk and prevention during the COVID-19 pandemic. Lancet Psychiatry. 2020;7(6):468-471. doi:10.1016/S2215-0366(20)30171-1
---
About the Author: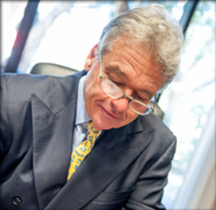 Mark S. Gold, M.D.  served as Professor, the Donald Dizney Eminent Scholar, Distinguished Professor and Chair of Psychiatry from 1990-2014.
Dr. Gold was the first Faculty from the College of Medicine to be selected as a University-wide Distinguished Alumni Professor and served as the 17th University of Florida's Distinguished Alumni Professor.
Learn more about Mark S. Gold, MD
---
The opinions and views of our guest contributors are shared to provide a broad perspective of eating disorders. These are not necessarily the views of Eating Disorder Hope, but an effort to offer a discussion of various issues by different concerned individuals.
We at Eating Disorder Hope understand that eating disorders result from a combination of environmental and genetic factors. If you or a loved one are suffering from an eating disorder, please know that there is hope for you, and seek immediate professional help.
Published on September 30, 2020.
Reviewed & Approved on September 30, 2020, by Jacquelyn Ekern MS, LPC
Published on EatingDisorderHope.com