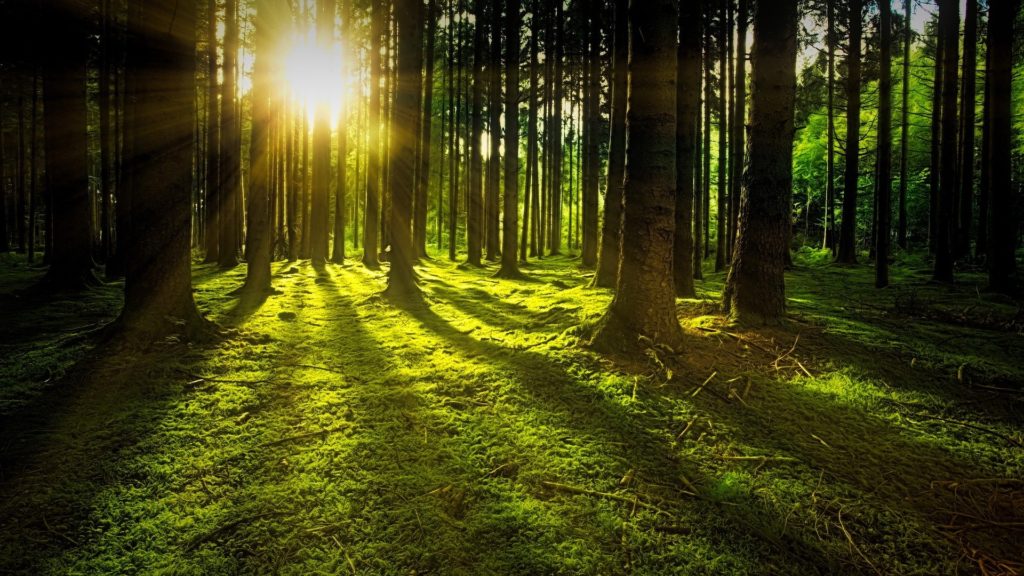 Our culture has an incredibly problematic and reductive approach to the way self worth is assigned to individuals. Of all of the characteristics that make up a unique and irreplaceable human, the one we reach for most often is appearance.
The tendency to "stake one's overall self worth on one's physical appearance" is referred to as "appearance-contingent self-esteem [1]." Marketing and messages of appearance-contingent self-esteem are rampant in our society, making it hard to avoid the idea that what you look like is the primary factor in assessing your worth.
Living in a society where one is constantly surrounded by messages supporting appearance-contingent self-esteem has been shown to be positively associated with anxiety, low self-esteem, self-objectification, and body surveillance [1] [2].
The good news is that now, more than ever, body positive and Health at Every Size advocates and professionals are spreading new ideas that focus on the utter unimportance of physical appearance when it comes to the self worth of an individual.
Here are a few ways to join them in turning the tides against appearance-based self-esteem.
Doing the Self-Work
We are well-aware of how damaging appearance-based messages of self-esteem and worth can be on individuals. We can't heal the whole world at once, but we can each begin with ourselves.
You are worthy of tossing out an old negative belief system and replacing it with one that allows you to value, love, and appreciate your body and yourself.
While the suggestions that are to follow will be helpful in bolstering this work, the best way to start building a new ideological foundation is to go to therapy. A therapist can help you to identify any unhelpful core beliefs that you have about bodies, self worth, appearance, weight, exercise, food, identity, etc.
Re-wiring our brain takes a lot of work, and having the professional help of a therapist to give you the skills and accountability to do so is invaluable.
Changing Your Environment
Changing your environment two-fold because you must alter your physical AND social networking environments. Physically, surround yourself with things that embody the belief that your weight and appearance have nothing to do with your self worth or the value you bring into this world.
This might mean ending magazine subscriptions that once covered your coffee table, allowing yourself foods that you would have previously shamed yourself for, or displaying art of men or women with bodies like yours.
There are so many queues in our own environment that we don't realize are an extension of the inane belief that thin bodies are somehow more worthy. Go around your home, office, car, etc. and ask yourself how you can make a change.
Additionally, ask yourself what businesses you are supporting and how they may be perpetuating the exact ideals that make you feel trapped. There are companies that hold body-positive ideals, give them your money instead.
For the second part, change your social networking feeds to reflect body positivity. It's kind of hard to believe that you are beautiful regardless of what society says about weight and appearance when you follow social media personas that perpetuate this belief system.
We spend so much time on social media that, in essence, it almost becomes an environment in which we spend time like any restaurant, bar, gym, etc. Take control over this space by filling your feed with body positive and Health at Every Size advocates.
Aside from that, fill your feed with poetry, crafts, baby animals, supportive loved ones, people that have the same passions that you do – anything that brings you joy and reminds you that we are so much more than what we look like.
Go Forth Boldly
Changing your belief system is not about recognizing it is harmful and immediately believing something else. It can take a lot of work and time. This makes the motto "fake it till you make it" very appropriate.
You may set up your environment and social media feed to embody your body positive beliefs, and you may surround yourself with loved ones that do the same, but sometimes, you may not believe it.
In those moments, push even harder to remind yourself and others that body weight and appearance do not say anything about the self worth of any human soul.
If you feel comfortable, spend time advocating or sharing articles and posts to spread the message. The more that you assert this, the more you will attract others that feel the same way.
You have the power over your own belief system, you don't need to accept one that constantly makes you feel less-than and devalued. Rewrite your reality and see how much your self-esteem, self worth, and life improve.
---
Resources:
[1] Adams, K. E., Tyler, J. M., Calogero, R., Lee, J. (2017). Exploring the relationship between appearance-contingent self-worth and self-esteem: the roles of self-objectification and appearance anxiety. Body Image. [2] Modica, C. (2019). Facebook, body esteem, and body surveillance in adult women: the moderating role of self-compassion and appearance-contingent self-worth. Body Image.
---
About the Author:

Margot Rittenhouse, MS, PLPC, NCC is a therapist who is passionate about providing mental health support to all in need and has worked with clients with substance abuse issues, eating disorders, domestic violence victims, and offenders, and severely mentally ill youth.
As a freelance writer for Eating Disorder Hope and Addiction Hope and a mentor with MentorConnect, Margot is a passionate eating disorder advocate, committed to de-stigmatizing these illnesses while showing support for those struggling through mentoring, writing, and volunteering. Margot has a Master's of Science in Clinical Mental Health Counseling from Johns Hopkins University.
---
The opinions and views of our guest contributors are shared to provide a broad perspective on eating disorders. These are not necessarily the views of Eating Disorder Hope, but an effort to offer a discussion of various issues by different concerned individuals.
We at Eating Disorder Hope understand that eating disorders result from a combination of environmental and genetic factors. If you or a loved one are suffering from an eating disorder, please know that there is hope for you, and seek immediate professional help.
Published July 23, 2020, on EatingDisorderHope.com
Reviewed & Approved on July 23, 2020, by Jacquelyn Ekern MS, LPC