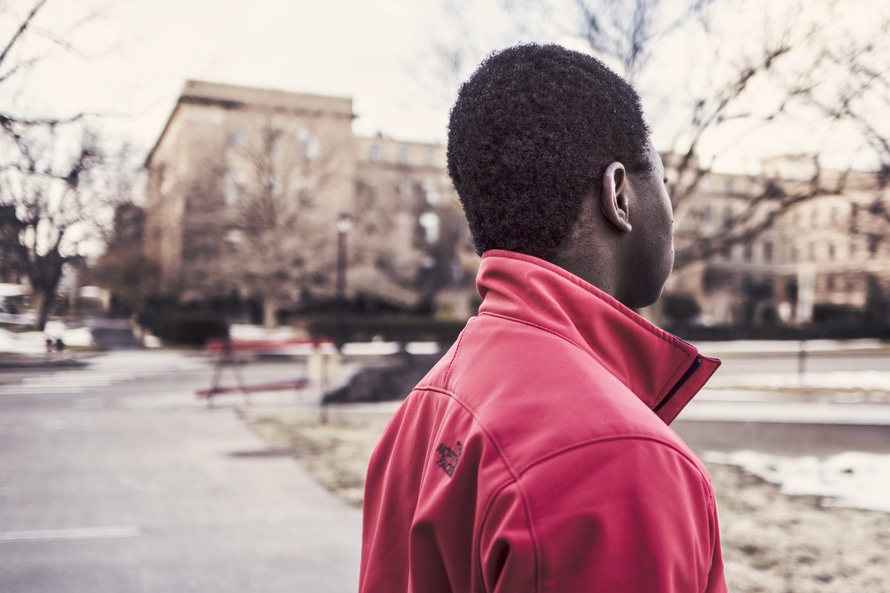 Contributor: Andrew Walen, LCSW-C, LICSW, CEDS, Founder and Executive Director of The Body Image Therapy Center
Twenty years ago, it would have been a novelty to read about a male suffering from an eating disorder. Today, a quick Google search will draw thousands of articles, blogs, and pages on the subject. Once thought to be a minority of those diagnosed, males now make up at least a third of those identified with the eating disorders anorexia and bulimia, a near equal number of those with binge eating disorder, and the majority of those with avoidant/restrictive food intake disorder.
In the last two decades, researchers found males are entering treatment at accelerated rates. However, there is a wide variance ranging from 70% to 400% increase in hospitalizations depending on the study [1, 2]. Regardless, all research indicates more males are meeting diagnostic criteria for eating disorders and needing resources for care.
Body Image Dissatisfaction in Men
Eating disorders often start with body image dissatisfaction. The latest research indicates 95% of American males are dissatisfied with their physique, comparable to rates seen in females [3].
Boys as young as six report a strong desire to look like the images they see in cartoons, video games, and popular media, namely, muscular and masculine [4]. This desire leads to disordered eating behaviors such as restriction, purging, bingeing, and supplement use and steroid abuse teamed up with unhealthy exercise behaviors.
These become the serious psychological disorders of anorexia, bulimia, binge eating disorder, and muscle dysmorphia (fear of being perceived as small and skinny despite well-developed musculature). These disorders lead to significant social, emotional, physical, occupational, and academic impairment; worse, eating disorders are the leading cause of death from all mental health diagnoses.
Males and Eating Disorders Development
How do these diseases begin? It starts off with genetics. Those who are likely to suffer from anxiety, depression, or other mental health conditions often cope using food and/or exercise as a tool to regulate their mental state.
Those with underlying perfectionistic or obsessional tendencies become fixated on these behaviors, rigidly following food and exercise rules that, if broken, lead to intense shame and guilt. The longer these patterns are followed, the more ingrained they become in an individual's neuropathways and harder to disrupt.
Following food and exercise rules to the distraction of all else provides a sense of calm to those who feel life is too chaotic to manage. While they may be able to manipulate their body, those under the spell of an eating disorder lose control of their relationships, productivity, joy, and meaningful life aspects.
They become more isolated and alone, believe nobody understands them, and become more reliant on the eating and exercise rules to give them value and purpose. To break the cycle, males have to admit they are not actually in control and indeed need help, the very antithesis of what is thought to be masculine behavior.
Add to it the underlying belief that eating disorders are a "female" disease, and it's easy to understand why so few men seek care. Those who suffer from binge eating disorder and do not have the compulsive exercise piece may think this has nothing to do with them.
The truth is most every binge eater has experienced bouts of restriction and exercise compulsion due to body image concerns but find that they cannot sustain the inflexible behaviors for any number of biological, neurologic, and environmental reasons.
The sense of failure and resignation is often eased with food, compounding their depression, and self-loathing. The underlying belief of being flawed and unworthy for not being able to "diet better" also inhibits males from seeking treatment.
Specific Considerations of Males and Eating Disorders
Anecdotally speaking, males appear to seek care only when they are more physically impaired and require hospitalization. They also discharge more quickly, restoring eating patterns and restoring weight at a pace not typically seen in their female counterparts.
The assumption is this is an avoidance of the emotional work typically expected in therapeutic environments and is thought to account for the higher relapse rates and death by suicide and medical complications from their eating disorder.
To make treatment work better for males, programs need to develop a male-focused curriculum, gender-neutral language for mixed milieus, and increased awareness of this population's unique needs when seeking treatment.
In addition, more research needs to be done to identify best practices to reach more males who need care, bring them into treatment, get more optimal outcomes, and do better at prevention. The future of eating disorders treatment requires programs and providers to take note of this growing concern.
---
Resources:
[1] Zhao Y, Encinosa W. An Update on Hospitalizations for Eating Disorders, 1999 to 2009: Statistical Brief #120. 2011 Sep. In: Healthcare Cost and Utilization Project (HCUP) Statistical Briefs [Internet]. Rockville (MD): Agency for Healthcare Research and Quality (US); 2006 Feb-. Available from:
https://www.ncbi.nlm.nih.gov/books/NBK65135/
[2] Sweeting H, Walker L, MacLean A, Patterson C, Räisänen U, Hunt K. Prevalence of eating disorders in males: a review of rates reported in academic research and UK mass media. Int J Mens Health. 2015;14(2):10.3149/jmh.1402.86. doi:10.3149/jmh.1402.86 [3] Murray SB, Rieger E, Hildebrandt T, Karlov L, Russell J, Boon E, Dawson RT, Touyz SW. A comparison of eating, exercise, shape, and weight related symptomatology in males with muscle dysmorphia and anorexia nervosa. Body Image. 2012 Mar;9(2):193-200. doi: 10.1016/j.bodyim.2012.01.008. Epub 2012 Mar 4. PMID: 22391410. [4] Frederick, D. A., Buchanan, G. M., Sadehgi-Azar, L., Paplau, L. A., Haselton, M. G., Berezovskaya, A., et al. (2007). Desiring the muscular ideal: Men's body dissatisfaction in the United States, Ukraine, and Ghana. Psychology of Men and Masculinity, 8, 103–117.
---
The Body Image Therapy Center in Columbia is a full-service eating disorders treatment program treating both the eating disorder behaviors and underlying causes such as depression, anxiety, trauma, and neglect. Our goal is to help our clients reach full and sustained remission with a comprehensive team approach including therapists, dietitians, and psychiatric and medical services.
---
About the Author:
Andrew Walen, LCSW-C, LICSW, CEDS, is the founder and Executive Director of The Body Image Therapy Center in Maryland, and D.C. He is a Certified Eating Disorder Specialist, psychotherapist, author, speaker, and advocate in the eating disorders field, with expertise in males with eating disorders.
Andrew is the immediate past-President of the National Association for Males with Eating Disorders (NAMED), which merged with the National Eating Disorders Association (NEDA) in November 2019. He currently serves as NEDA's Senior Advisor on Males with Eating Disorders. He is also a past founding board member of the Binge Eating Disorder Association (BEDA). He has appeared on The Today Show, was featured in The New York Times, USA Today, Men's Health, and many other national and local media outlets as an expert in the field of eating disorders and body image. In addition, he has authored numerous articles and presented workshops at national and international eating disorder conferences. His book Man Up to Eating Disorders, which is a memoir and self-help book directed at males with eating disorders, was published May 2014.
Andrew is a magna cum laude graduate of the University of Tennessee College of Social Work in Nashville. He also graduated from the Berklee College of Music and is a published singer/songwriter/multi-instrumentalist who continues to write, record, and perform in the metro Baltimore and DC areas.
---
The opinions and views of our guest contributors are shared to provide a broad perspective on eating disorders. These are not necessarily the views of Eating Disorder Hope, but an effort to offer a discussion of various issues by different concerned individuals.
We at Eating Disorder Hope understand that eating disorders result from a combination of environmental and genetic factors. If you or a loved one are suffering from an eating disorder, please know that there is hope for you, and seek immediate professional help.
Published January 1, 2021, on EatingDisorderHope.com
Reviewed & Approved on January 1, 2021, by Jacquelyn Ekern MS, LPC