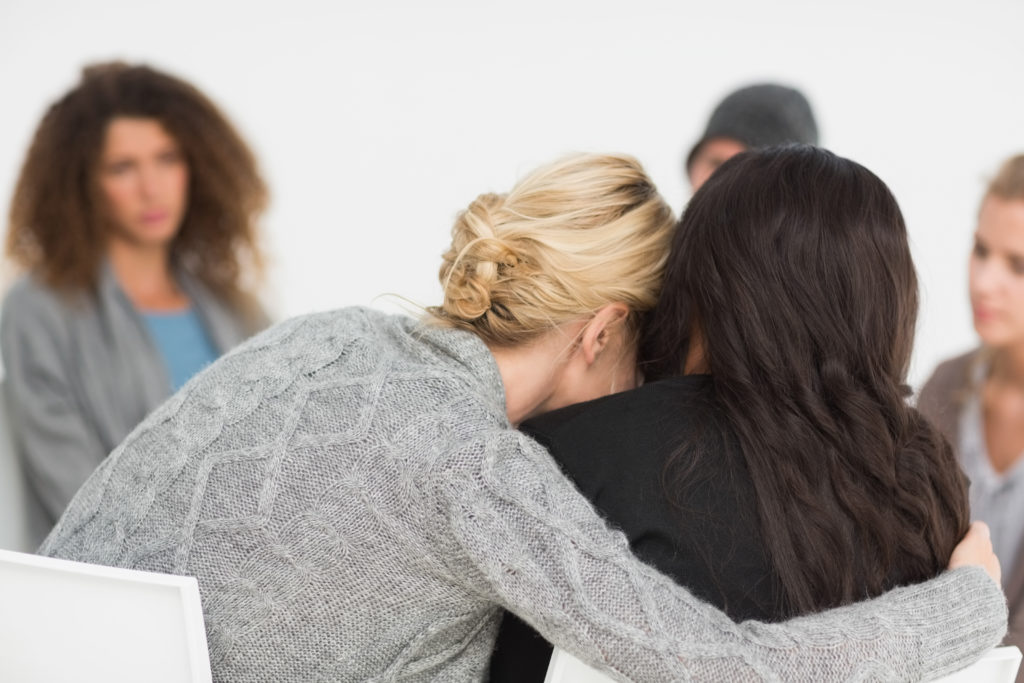 It is a common misconception that the majority of eating disorder sufferers are white, cisgender (individuals who have a match between the gender they were assigned at birth, their bodies, and their personal identity) females of high socioeconomic status. However, in reality, many marginalized people, including LGBTQ+ people, also suffer from eating disorders. So, what does LGBTQ+ friendly treatment for eating disorders look like?
Current research on LGBTQ+ people and Eating Disorders
While current research remains limited on eating disorders among LGBTQ+ populations, existing research has shown the following: [1, 4]
In one study, gay and bisexual boys reported being significantly more likely to have fasted, vomited, or taken laxatives or diet pills to control their weight in the last 30 days.
Beginning as early as 12, gay, lesbian, and bisexual teens may be at higher risk of binge-eating and purging than heterosexual peers.
Gay males are thought only to represent 5% of the total male population, but among males who have eating disorders, 42% identify as gay.
Gay males were seven times more likely to report binging and 12 times more likely to report purging than heterosexual males.
Compared with heterosexual men, gay and bisexual men had a significantly higher prevalence of lifetime full syndrome bulimia, subclinical bulimia, and any subclinical eating disorder.
Transgender people may resort to disordered eating behaviors as a way to bring their physical appearance more in line with their gender identity. However, this is not always the case
Females identified as lesbian, bisexual, or mostly heterosexual were about twice as likely to report binge-eating at least once per month in the last year.
Elevated rates of binge-eating and purging by vomiting or laxative abuse was found for people who identified as gay, lesbian, bisexual, or "mostly heterosexual" in comparison to their heterosexual peers.
Black and Latinx LGBs have at least as high a prevalence of eating disorders as white LGBs.
A sense of connectedness to the gay community was related to fewer current eating disorders, which suggests that feeling connected to the gay community may have a protective effect against eating disorders.
Contributing Factors
Eating disorders are complex illnesses that have many contributing factors beyond one's identity. With that said, LGBTQ+ people face unique challenges that may put them at greater risk of developing an eating disorder.
Potential factors that may play a role in the development of an eating disorder may include: [1]
Fear of rejection or experience of rejections by friends, family, and co-workers
Internalized negative messages/beliefs about oneself due to sexual orientation, non-normative gender expressions, or transgender identity
Experiences of violence and post-traumatic stress disorder (PTSD), which research shows sharply increases vulnerability to an eating disorder
Discrimination due to one's sexual orientation and/or gender identity
Being a victim of bullying due to one's sexual orientation and/or gender identity
Discordance between one's biological sex and gender identity
Inability to meet body image ideals within some LGBTQ+ cultural contexts
LGBTQ+ Friendly Treatment for Anorexia, Bulimia & Binge Eating Disorder
In addition to experiencing unique contributing factors, LGBTQ+ people may also face unique challenges for accessing treatment and support.
Common barriers may include: [1, 4]
A lack of culturally-competent eating disorder treatment that addresses the complexity of unique sexuality and gender identity issues
Lack of support from family, friends, and treatment providers
Fear of negative experiences and stigma occurring in treatment
Insufficient eating disorders education among LGBTQ+ resource providers who are in a position to detect and intervene
Special considerations: LGBTQ+ friendly treatment for eating disorders
While there currently is no specific guidelines for treating LGBTQ+ people with eating disorders, LGBTQ+ friendly treatment for eating disorders should [1-6] :
Involve LGBTQ+ competent clinicians and professionals who are:
Able to recognize and diagnose coexisting mental health concerns, including eating disorders, and to distinguish these from gender dysphoria
Knowledgeable about LGBTQ+ identities and expressions
Understanding of the more complex nature of body image for transgender clients than for the cisgender eating disorder population
Competent in assessing and treating gender dysphoria
Devoted to continuing their education in the assessment and treatment of eating disorders in LGBTQ+ populations
Willing to ask questions versus make assumptions about an individual's identity, beliefs, and behaviors and remain open to, and accept, the individual's self-definition and self-concept
Include a treatment team that consists of and involves providers supporting the individual in their identity – such as endocrinologists, support group leaders, and so on
Allow the individual to self identify their gender, orientation, and sexuality on treatment forms and in treatment
Acknowledge and affirm identities as determined by the individual, including preferred labels, reference terms for partners, and level of outness
Use inclusive language on treatment forms, assessments, handouts, and homework
Recognize that an individual's disordered eating may be related or unrelated to what is often a long history of marginalization, gender dysphoria, and/or chronic minority stress
Consider the relationship between an individual's identity and their eating disorder. In other words, recognize that their identity may not have caused their disordered eating and be willing to explore how the individual's identity impacts their experience of their disordered eating
Decenter the stories of white, high socioeconomic status, cisgender females who struggle with eating disorders. While their stories are valid, they are also well known and do not represent all individuals who've struggled with eating disorders. For this reason, it is import to include the stories and experiences of the many LGBTQ+ people who also struggle with body image concerns and disordered eating. In treatment, common ways this centering of stories shows up is in book recommendations, role plays, examples on handouts, and worksheets.
Recognize that gender dysphoria is different from gender nonconformity, body dysmorphia, or body image dissatisfaction. An individual may struggle with one or more of these, but one does not necessarily constitute the other.
Affirm that LGBTQ+ people have the potential to integrate their orientation and identity into fully functioning and emotionally healthy lives and relationships
Give special consideration to ensuring an LGBTQ+ person with an eating disorder has access to safe, affirming spaces and communities. The emergence of LGBTQ+ youth drop-in centers, gay-straight alliances, LGBTQ+ community centers, and LGBTQ+ healthcare resources have created more safe spaces to access support and mental health care. However, many LGBTQ+ people still remain isolated in communities that do not offer such services/programs.
---
Sources:
[1] National Eating Disorders Association. Learn – Identity and Eating Disorders: Eating Disorders in LGBTQ+ populations. Retrieved from
https://www.nationaleatingdisorders.org/learn/general-information/lgbtq
on December 2, 2019. [2] Coleman, E., Bockting, W., Botzer, M., Cohen-Kettenis, P., DeCuypere, G., Feldman, J., … Zucker, K. (2012). Standards of care for the health of transsexual, transgender, and gender-nonconforming people, version 7. Retrieved from https://www.wpath.org/media/cms/Documents/SOC%20v7/Standards%20of%20Care_V7%20Full%20Book_English.pdf on December 2, 2019. [3] ALGBTIC LGBQQIA Competencies Taskforce. Association for Lesbian, Gay, Bisexual, and Transgender Issues in Counseling (ALGBTIC) Competencies for Counseling with Lesbian, Gay, Bisexual, Queer, Questioning, Intersex and Ally Individuals. Retrieved from https://www.counseling.org/docs/ethics/algbtic-2012-07 on December 2, 2019. [4] Duffy, Mary & Henkel, Kristin & Earnshaw, Valerie. (2016). Transgender Clients' Experiences of Eating Disorder Treatment. Journal of LGBT Issues in Counseling. 10.1080/15538605.2016.1177806. [5] Clerk, A. Decentering the Narrative: Trans Folks, Body Image, and EDs. Retrieved from https://www.nationaleatingdisorders.org/blog/decentering-narrative-trans-folks-body-image-and-eds on December 2, 2019. [6] Knudsen, L. Existing as a Trans Person with an Eating Disorder Retrieved from https://www.nationaleatingdisorders.org/blog/existing-trans-person-eating-disorder on December 2, 2019.
---
About Our Sponsor:
Fairhaven Treatment Center is a leading eating disorder treatment center that provides treatment for adult women and adolescent girls struggling with Anorexia Nervosa, Bulimia Nervosa, Binge Eating Disorder and Other Specified Feeding or Eating Disorder (OSFED).
Fairhaven specializes in working with eating disorders with co-occurring post-traumatic stress disorder (PTSD), trauma and attachment disorder, and a history of addiction and substance use disorder.
---
About the Author: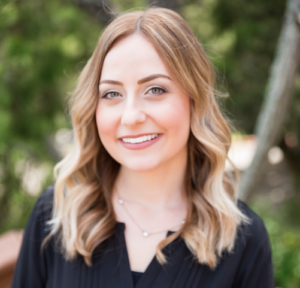 Chelsea Fielder-Jenks is a Licensed Professional Counselor in private practice in Austin, Texas. Chelsea works with individuals, families, and groups primarily from a Cognitive Behavioral Therapy (CBT) and Dialectical Behavior Therapy (DBT) framework.
She has extensive experience working with adolescents, families, and adults who struggle with eating, substance use, and various co-occurring mental health disorders. You can learn more about Chelsea and her private practice at ThriveCounselingAustin.com.
---
The opinions and views of our guest contributors are shared to provide a broad perspective on eating disorders. These are not necessarily the views of Eating Disorder Hope, but an effort to offer a discussion of various issues by different concerned individuals.
We at Eating Disorder Hope understand that eating disorders result from a combination of environmental and genetic factors. If you or a loved one are suffering from an eating disorder, please know that there is hope for you, and seek immediate professional help.
Published December 12, 2019, on EatingDisorderHope.com
Reviewed & Approved on December 12, 2019, by Jacquelyn Ekern MS, LPC