Contributed by: Jacquelyn Ekern, MS, LPC, Founder & President of Eating Disorder Hope and Crystal Kargas, MS, RDN, special projects coordinator of Eating Disorder Hope
At Eating Disorder Hope, we recognize how essential the family is to eating disorder recovery. Our loved ones are the best source of support and help as we navigate the sometimes choppy waters of recovery from disordered eating and eating disorders.
As a therapist and a mother myself, I am profoundly aware of the deep love a mother has for her child and our fierce desire to protect and nurture our precious son or daughter. In practice, I have often witnessed mothers giving every essence of their being to help their child recover from anorexia, bulimia or binge eating disorder.
Parents have gladly sacrificed time, money, energy to support their loved ones.
Mothers, Fathers, Siblings, Family
I have also witnessed many deeply caring and supportive fathers devoted to helping their beloved child recover. It has been heartwarming to observe the intense love and desire to protect and help their children flourish that most fathers I have encountered demonstrate.
Siblings? Amazing resource for support, encouragement and love. I have spent hours on the phone with distressed brothers and sisters who want nothing more than to help their dear sibling recover. They are willing to do almost anything to restore the health and well-being of their family member.
They hurt deeply and yet push through their pain to help the one they love.
Multiple Factors Are at Play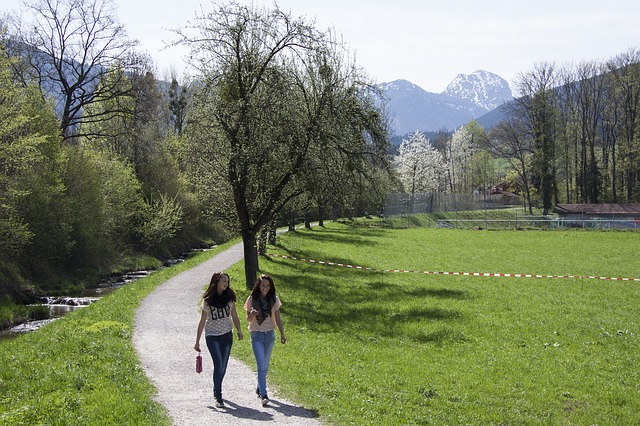 We know that eating disorders are complex and that multiple factors can lead to the development and maintenance of an eating disorder.
A well known concept in the field of eating disorder treatment is that "Genetics load the gun and Environment pulls the trigger".
Genetics
Much of the etiology can be credited to biology: genetic predisposition, tendency towards depression, anxiety and other mood disorders.
Research has also demonstrated how genetics play a major role in the development of eating disorders, likely contributing to a range of personality traits that put people at risk, including:
Anxiety
Depression
"People-pleasing" behaviors
Perfectionism
Obsessiveness [1]
Studies have shown that these personality traits are heritable, signifying that they are risk factors for eating disorders, such as anorexia [2]. The neurobiology and genetic make-up of an individual are substantial factors that make a person more susceptible to developing eating disorders.
The Environment
Couple this with an environment that worships thinness and media that constantly bombards us all with air brushed images of seemingly perfectly formed, toned and impossibly lean bodies and you have a lot of contributing environmental factors.
This also includes other psychological and socioculture factors, and the interactions between them, that create and increase susceptibility to eating disorders.
How the Family Can Contribute to Both
Another aspect of environment, beyond the media, is the social and familial environment that we grow up in.
For example, if dieting is stressed and poor body image exemplified by family or social ties in the community, this is another environmental factor that can lead to disordered eating or anorexia, bulimia or binge eating disorder.
Single Factors Are Rarely Enough to Trigger an Eating Disorder
The development and maintenance of an eating disorder has many potential contributing factors. Time and again, researchers have solidified the fact that there is NO single factor that has been shown for causing eating disorders, such as anorexia or bulimia, but rather, is an interaction of biological, genetic, sociocultural, and psychological factors.
Genetics alone cannot account for the development of eating disorders.
Though from research, we can understand that the aspects of eating disorders that are transmitted genetically are also linked with non-genetic effects (including family, cultural, psychological and social components) which have been shown to influence susceptibility to eating disorders [1,3-6].
The Family's Influence on Recovery: What We Know
What we do know about families and eating disorders is this:
Families have the potential to be an important part of the healing process. If injurious family factors have the potential to trigger genetic susceptibility in individuals, perhaps positive family behaviors can be restored and promoted for treatment and prevention.
Correlations of familial, societal, and cultural factors do not translate to the causation of eating disorders but rather give us clues to understand treatment and prevention methods that can improve the prognosis of individuals suffering with these diseases.
This includes family-based behavioral therapies, as well as other evidenced-based treatments, that integrate and empower parents and other family members in the recovery process from an eating disorder [7].
What Research Has Found
Research findings that focus on familial factors are not intended to cast blame or portray the image that family influences are seen as the primary cause of eating disorders but are meant to be understood in the full context of what has been discovered about the development of eating disorders.
As an eating disorder community, it is imperative that we focus on this crucial goal of empowering and supporting one another along this journey.
Many of us are in this community because we ourselves have suffered through an eating disorder personally, we have witnessed first-hand the destructiveness of a family member or friend who has suffered, or we want to be a part of the solution.
Universal Support Is Key
Tearing each other down rather than having meaningful and productive conversations is not part of the solution and only distracting from making progress in this area or deterring others from finding the help and resources they need.
As an organization, Eating Disorder Hope does not support the idea that families are to be blamed for their child's illness, nor is this our viewpoint.
Rather it is our mission to connect those who are suffering to the treatment they so desperately need, to help reunite and support families as they navigate through the many trials that are involved with eating disorders.
---
References:
Kaye, Walter H., et. al. "Is Anorexia Nervosa an Eating Disorder? How Neurobiology can help us understand the puzzling eating symptoms of anorexia nervosa." http://eatingdisorders.ucsd.edu/research/biocorrelates/PDFs/Kaye2010NeurobiologyofAN.pdf Accessed 15 Nov 2014.
Bulik C, Hebebrand J, Keski-Rahkonen A, Klump K, Reichborn-Kjennerud KS, Mazzeo S, Wade T. Genetic epidemiology, endophenotypes, and eating disorder classification. Int J Eat Disord. 2007;Suppl S52-60.
Stein A, Woolley H, Cooper S, Winterbottom J, Fairburn CG,Cortina-Borja M. Eating habits and attitudes among 10-year-old children of mothers with eating disorders: Longitudinal study. Br J Psychiatry 2006;189:324–329
Mazzeo SE, Zucker NL, Gerke CK, Mitchell KS, Bulik CM. Parent-ing concerns of women with histories of eating disorders. Int JEat Disord 2005;37:S77–S79
Neumark-Sztainer D, Eisenberg ME, Fulkerson JA, Story M, Larson NI. Family meals and disordered eating in adolescents:Longitudinal findings from Project EAT. Arch Pediatr Adolesc Med 2008;162:17–22.
Martinez-Gonzalez MA, Gual P, Lahortiga F, Alonso Y, De Irala-Estevez J, Cervera S. Parental factors, mass media influences,and the onset of eating disorders in a prospective population-based cohort. Pediatrics 2003;111:315–320.
Loeb KL, Le Grange D, Lock J. Family-based treatment for the prevention of anorexia nervosa. Mount Sinai School of Medi-cine, New York, 2005
Last Updated & Reviewed By: Jacquelyn Ekern, MS, LPC on November 18th, 2014
Published on EatingDisorderHope.com