Developing a Movement Group in Inpatient Treatment – Part 3
Week 1: Balance
The first week focuses on introducing the idea of balance as a part of sustainable and healthy physical activity.
In this, we focus on psychoeducation of what balance in nutrition and movement looks like on a typical day, what it looks like when you increase exercise, and what that looks like when there is too much exercise.
Our general rule is for a half hour to an hour of exercise you want to do at least a cup of water checks on rapid heart rate, sweating, feeling out of breath, etc. Then, we discuss how nutrition changes for an hour.
From a movement perspective, we look at the balance between exertion and recuperation. We introduce the idea of Exertion Recuperation Cycles to the client.
We look at what we do in terms of activity and calorie resting. We also look at balancing strengthening with stretching, balancing upper and lower bodies, using breath to support movement, and balancing our left and right sides.
This intervention might look like a set of physical activities that look like squats or holding a plan or lunges followed by something that looks like stretching of those muscle groups or taking time to rest in Shavasana, the final resting pose in yoga.
It could also look like a high-intensity movement for about 5-minutes followed by a lower intensity movement such as fast-paced walking followed by a really mindful, slow, walking.
Week 2: Internal Awareness
From the dietitian perspective, Week 2 we look at the internal awareness so discussing hunger and fullness cues before exercise, during exercise, and after exercise and looking at rest and recuperation as well and how that feels in their body.
We also talk through how they feel an hour before movement, 30 minutes before, 3 hours before and see how those responses change.
From the movement perspective, we also work on learning to understand body cues such as determining what it feels like when we are over or under exerting, noticing what heart rate feels like and how to check it, recognizing how the breath feels and how to sustain it.
We don't use mirrors here, and that includes in our movement room. So, that encourages focus on the internal experience as well.
We also look at checking back to see what felt good or not good about the Movement Plan that was developed in the first week.
We check on muscle soreness, overuse, fatigue, considering if there wasn't enough time during a Rest Portion.
The focus is on teaching them what those internal signals might feel like and asking them to identify what their own personal signals are.
Week 3: Movement & Mood
In this week, we focus on the benefits of movement and food and reflect on what they feel about it and what messages they have been told about it in the past. We also speak to inadequate food intake, food, and how that feels.
We teach them about ketosis and the breakdown of muscle and fat and how this hurts our bodies. Also discussing, if we have an athlete, how well you perform when you are nourished verses when you're not.
In terms of movement, we look at which kinds of motions are a struggle to hold, which ones are difficult to tolerate and identify where those occur in the body. We discuss ways these feelings can be increased or decreased in intensity through movement.
This might look like, for someone whose anxiety appears like shaking and tension, how do we know we are increasing this tension, maybe we shake a bit more or get even tenser. We find what movement helps to decrease that intensity or tension by finding that first place they can relax a little bit then move to the next place.
We try to invite them to identify what impacts their mood through movement, what kind of movement has what kind of impact on their inner selves. We also might include pet therapy here because petting is a functional movement that has been proven to boost mood.
We use creative ways like this and others to help them engage in movement that feels really good, that increases those endorphins and that they want to do.
Week 4: Movement Values and Beliefs
The last week, we do a lot of dispelling. We bring in magazines with information on diets, exercise regimens, recommendations and discuss them. One magazine I brought in said "in one week, lose 27 pounds," which would be like cutting a limb off.
So, we talk through that and provide a lot of education and help them learn to ask questions like who is making this claim, what benefit are they stating, what are they recommending you do and how long?
The focus is to teach them how to look at that information with a critical eye. The movement component looks to dispel the idea of "no pain, no gain," teaching them that pain is a sign of injury or overuse.
We look at the myth that "if you don't use muscle, it will turn into fat," which isn't true, they don't convert with one another.
Another myth we fight is that "more exercise is better," telling them, "not necessarily" and teaching that more exercise might make them more prone to injury, especially without adequate support of nutrition.
We fight the idea that "exercise has to take a lot of time" and explore that 10 minutes is actually an appropriate amount of time for physical activity in a day.
Also, we take a look through movement and the experiential portion at some of those activities that are less thought of as physical activities but actually are physical activities such as mindful walking, yoga practice, or functional movement in our lives.
Reassessing Movement Plans
During these weeks, we are continually reassessing movement plans and adjusting if the individual is no longer compliant with the group through non-attendance or weight loss, loss of menses, etc.
Movement Post Inpatient Care
We support individuals in making a Movement Plan for post-treatment, figuring out how to communicate and work with coaches, families, peer support, etc.
Conclusion
Overall, it is recommended in a residential or inpatient level of care, but it could be altered to an outpatient level or lower level of care. Psychoeducation and myth-dispelling are absolutely crucial in the long-term care of these movement plans.
Supporting individuals in this means checking in throughout this process to listen to their needs, their preferences, where they are feeling active or triggered and relapse risks that may come up.
Please See
Excessive Exercise & Eating Disorders – Movement of Recovery – Part I
Excessive Exercise & Eating Disorders – Movement of Recovery – Part II
Excessive Exercise & Eating Disorders – Movement of Recovery – Part III
Excessive Exercise & Eating Disorders – Movement of Recovery – Part IV
---
Source:
Virtual Presentation by Maggie Garrity, RD, LDN, Director of Nutrition Services Timberline Knolls and Natalie Breitmeyer, DMT/Yoga Therapist in the December 8, 2018, Eating Disorder Hope Virtual Conference III: Blasting Through Bias: A Deep Dive into Underserved Populations and Global Issues 2018
Please visit the Virtual Conference page for other presentations.
---
About the Authors: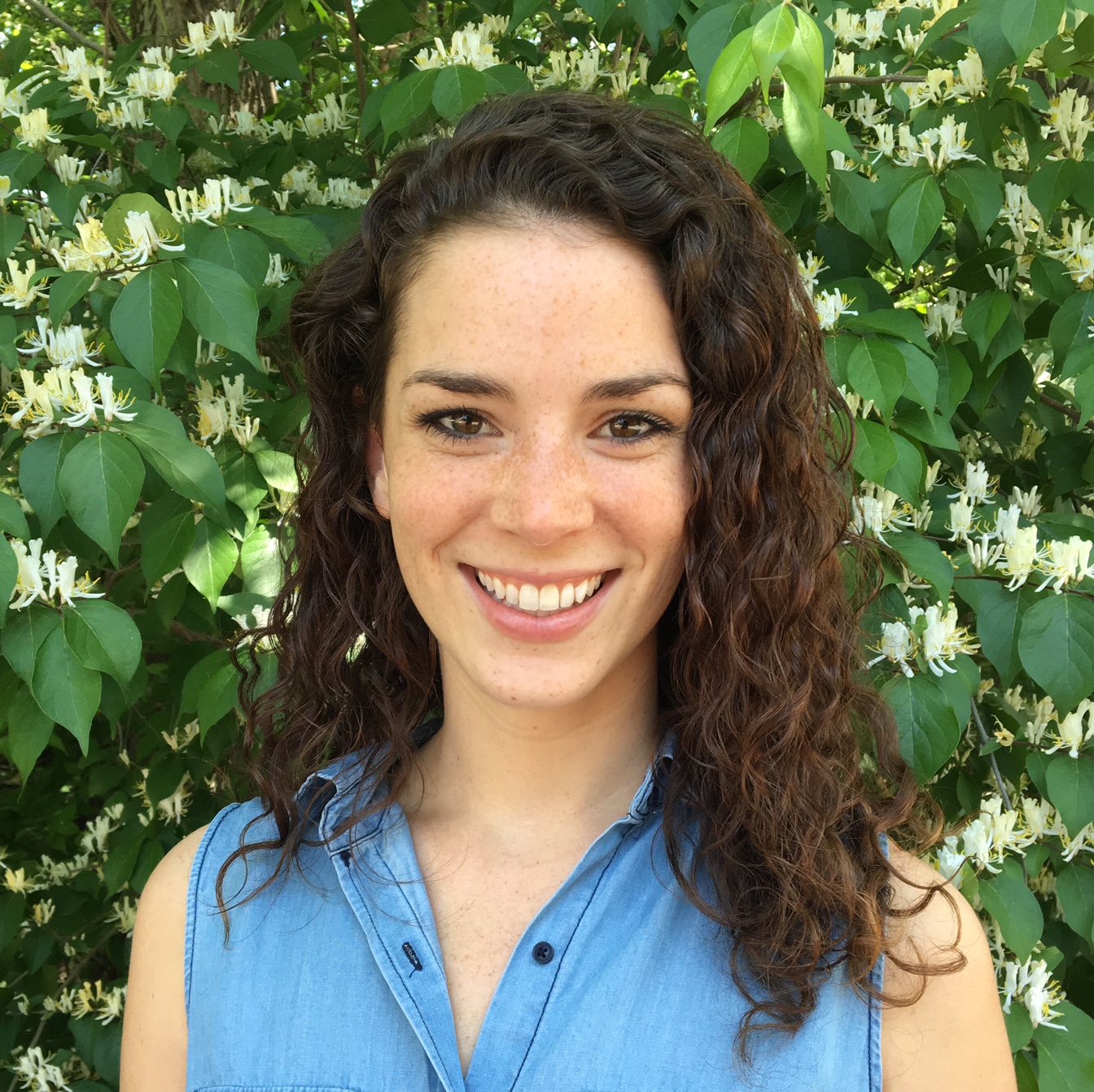 Margaret Garrity, RD, LDN is the Director of Nutrition Services and her job entails many duties. She oversees the dietitians and diet technicians, carries a caseload of adolescents, supervises the menu and meal planning stages and develops nutrition-related protocols. She also implements current nutrition recommendations, participates in community outreach and trains dietitians. Prior to joining Timberline Knolls, Maggie was the Nutrition Manager at Revolution in Chicago. She started with Timberline Knolls as a diet technician and progressed to a Registered Dietitian. Maggie attended Eastern Illinois University for her undergraduate degree in Dietetics and Nutrition and then completed her dietetic internship at Ingalls Memorial Hospital. She is a member of the Academy of Nutrition and Dietetics, Behavioral Health DPG and South Suburban Academy of Nutrition and Dietetics. Learn More About Margaret Garrity, RD, LDN 
Natalie Breitmeyer, MA, LPC, R-DMT, RYT is currently working as a licensed professional counselor, dance/movement therapist, and yoga specialist for Timberline Knolls in Lemont, Illinois. She received her MA in Counseling and Dance/Movement Therapy from Columbia College Chicago and trained as a yoga teacher with Yogaview Chicago. Natalie is a faculty member at Hubbard Street Dance Chicago's Lou Conte Dance Studio where she teaches yoga and modern dance. Natalie engages with clients from a humanistic, culturally and trauma-informed lens, and incorporates somatic psychology, yoga philosophy, play therapy, and creative arts therapies into her clinical counseling work. Prior to becoming a counselor, Natalie worked as a freelance dance and theater artist in Chicago and Seattle. She received her BFA in Theater with an emphasis in playwriting and directing from Cornish College of the Arts in Seattle. Learn More About Natalie Breitmeyer, MA, LPC, R-DMT, RYT
---

About the Transcript Editor: Margot Rittenhouse, MS, NCC, PLPC is a therapist who is passionate about providing mental health support to all in need and has worked with clients with substance abuse issues, eating disorders, domestic violence victims, and offenders, and severely mentally ill youth.
As a freelance writer for Eating Disorder and Addiction Hope and a mentor with MentorConnect, Margot is a passionate eating disorder advocate, committed to de-stigmatizing these illnesses while showing support for those struggling through mentoring, writing, and volunteering. Margot has a Master's of Science in Clinical Mental Health Counseling from Johns Hopkins University.
---
The opinions and views of our guest contributors are shared to provide a broad perspective of eating disorders. These are not necessarily the views of Eating Disorder Hope, but an effort to offer a discussion of various issues by different concerned individuals.
We at Eating Disorder Hope understand that eating disorders result from a combination of environmental and genetic factors. If you or a loved one are suffering from an eating disorder, please know that there is hope for you, and seek immediate professional help.
Published on February 11, 2019.
Reviewed & Approved on February 11, 2019, by Jacquelyn Ekern MS, LPC
Published on EatingDisorderHope.com