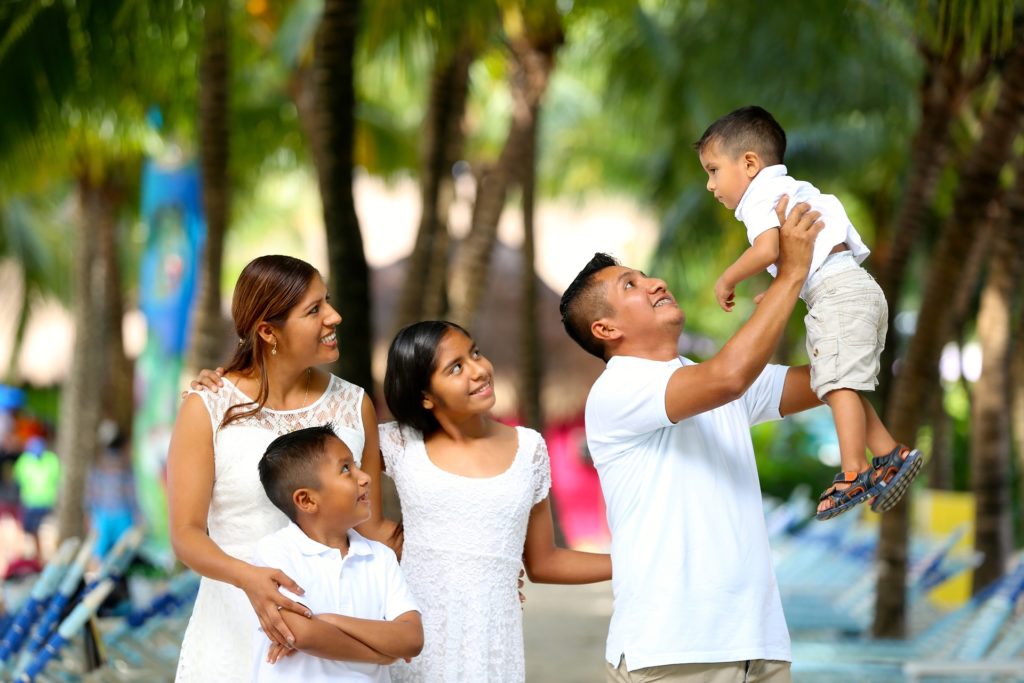 The role of family can be extremely helpful in the eating disorder treatment process. Looking at alternative models, such as the Maudsley Model, families can take an active lead in the treatment of the child family member who has either anorexia or bulimia.
In more traditional eating disorder treatment, the family is seen as part of the process, and not to blame for the eating disorder [1].
Family can play a supportive and active role within an individual's recovery. Families can benefit from ongoing education and support by the treatment team to help better fight against the eating disorder.
Psychoeducation, support, nutritional education, and knowledge of symptoms of the eating disorder are essential for families. Many treatment facilities will offer family weekends, days, or groups, or even a combination of all three, for parents, siblings, partners, spouses, and friends to come learn more about their loved one's disorder [1].
Some treatment programs offer the Maudsley Model, where families can receive this family therapy and educational support on an outpatient basis. According to Dr. Le Grange and Dr. Lock, Maudsley can offer in-home treatment for the eating disorder with the assistance of therapists trained in the family-based treatment [2].
Past research on this therapy has shown that two-thirds of patients who struggle with anorexia are recovered by discharge, and 75 to 90 percent are fully weight restored at the five year follow up [2].
The Maudsley Model for Eating Disorder Treatment
The Maudsley Model, or family-based treatment, is done in intensive outpatient where parents are coached and trained in how to recover their child or adolescent from an eating disorder. It was originally created for those with anorexia nervosa, but in recent years has been created to address bulimia nervosa, as well. The content here will focus on the anorexia nervosa phases.
There are three phases to this family-based treatment (FBT) [2]. The first phase, or weight restoration phase, is focused on getting the patient weight restored. It can take up to 20 sessions for this to occur and even more, depending on the family and patient.
Phase two, or returning control over to the child, begins when the patient is able to agree to the refeeding and weight restoration process. There is also a noticeable shift in the energy and dynamic of the family as the sessions move into this phase. Treatment is focused on educating the parents on how to return control, slowly, to their child over eating.
Phase three, or the establishing a health identity, begins when the patient is able to maintain weight at or above 95 percent of their ideal weight, and eating disorder symptoms have stopped [2]. Treatment focus moves toward individual work with the child and establishing their own identity and self separate from the eating disorder.
How Families are Impacted by Eating Disorders
As stated above, families are not to blame for eating disorder development. All eating disorder types are seen as serious mental health disorders that can cause significant physical health issues, mental health concerns, and emotional distress to those who suffer [3].
The family, when working to understand the eating disorder, may struggle with various emotions. It can create tension among family members and the eating disordered individual.
A family may feel confused about what an eating disorder is, what treatment can and cannot do, as well as what recovery looks like [4]. Often, families will tend to blame themselves for the development of the eating disorder and its occurrence.
It is imperative that treatment team members reframe these comments and remind families that eating disorders are not solely family causes, and that there are various reasons for the development of this disorder. Many families will struggle with communication and what is alright to say or not to the loved one, and many struggle with how to best support the person.
Another issue that many families struggle with is the loss of the person's identity, mental health, and physical health due to the eating disorder. They may notice changes in their loved one, or denial of the issue. Relationship dynamics may change, isolation can occur, and disengagement from once enjoyable activities and peers may be noticed.
Parents, spouses, and partners will also comment on feeling helpless in assisting their loved one, and grief at not being able to 'fix' their child or partner. Often, parents or caregivers may feel guilt or fear around not recognizing the disorder sooner or that their loved one may not recover from the eating disorder at all.
Incorporating Family Therapy for Relapse Prevention
Many treatment programs work to have family programs built into their recovery process for clients, as research has shown that family involvement is an integral part of relapse prevention and recovery [5].
In conclusion, treatment centers focus on family integration into treatment and are seeing positive results. Family involvement is essential in helping the sufferer to be able to recover and maintain eating disorder recovery once stepping down from higher level of care.
---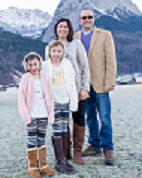 About the Author: Libby Lyons is a Licensed Clinical Social Worker and Certified Eating Disorder Specialist (CEDS). Libby has been practicing in the field of eating disorders, addictions, depression, anxiety and other comorbid issues in various agencies. Libby has previously worked as a contractor for the United States Air Force Domestic Violence Program, Saint Louis University Student Health and Counseling, Saint Louis Behavioral Medicine Institute Eating Disorders Program, and has been in Private Practice.
Libby currently works as a counselor at Fontbonne University and is a Adjunct Professor at Saint Louis University, and is a contributing author for Addiction Hope and Eating Disorder Hope. Libby lives in the St. Louis area with her husband and two daughters. She enjoys spending time with her family, running, and watching movies.
---
References:
[1] Woodside, D. B., & Shekter-wolfson, L. (n.d.). Families and Eating Disorders. Retrieved June 09, 2017, from http://nedic.ca/families-and-eating-disorders
[2] Le Grange, D., & Lock, J. (n.d.). Maudsley Parents. Retrieved June 09, 2017, from http://www.maudsleyparents.org/whatismaudsley.html
[3] Webmaster, A. (2009, September). The Role of the Family in Eating Disorders. Retrieved June 09, 2017, from https://www.aedweb.org/index.php/23-get-involved/position-statements/88-the-role-of-the-family-in-eating-disorders
[4] How family and friends are affected. (2016, August 5). Retrieved June 09, 2017, from https://www.eatingdisorders.org.au/getting-help/for-family-friends-and-carers/how-family-and-friends-are-affected
[5] Family Week – Tulsa, (OK). (n.d.). Retrieved June 09, 2017, from https://www.saintfrancis.com/laureate-psychiatric-clinic/eatingdisorders/pages/patients-and-visitors/family-week.aspx
---
The opinions and views of our guest contributors are shared to provide a broad perspective of eating disorders. These are not necessarily the views of Eating Disorder Hope, but an effort to offer discussion of various issues by different concerned individuals.
We at Eating Disorder Hope understand that eating disorders result from a combination of environmental and genetic factors. If you or a loved one are suffering from an eating disorder, please know that there is hope for you, and seek immediate professional help.

Published on July 31, 2017.
Reviewed By: Jacquelyn Ekern, MS, LPC on July 31, 2017.
Published on EatingDisorderHope.com