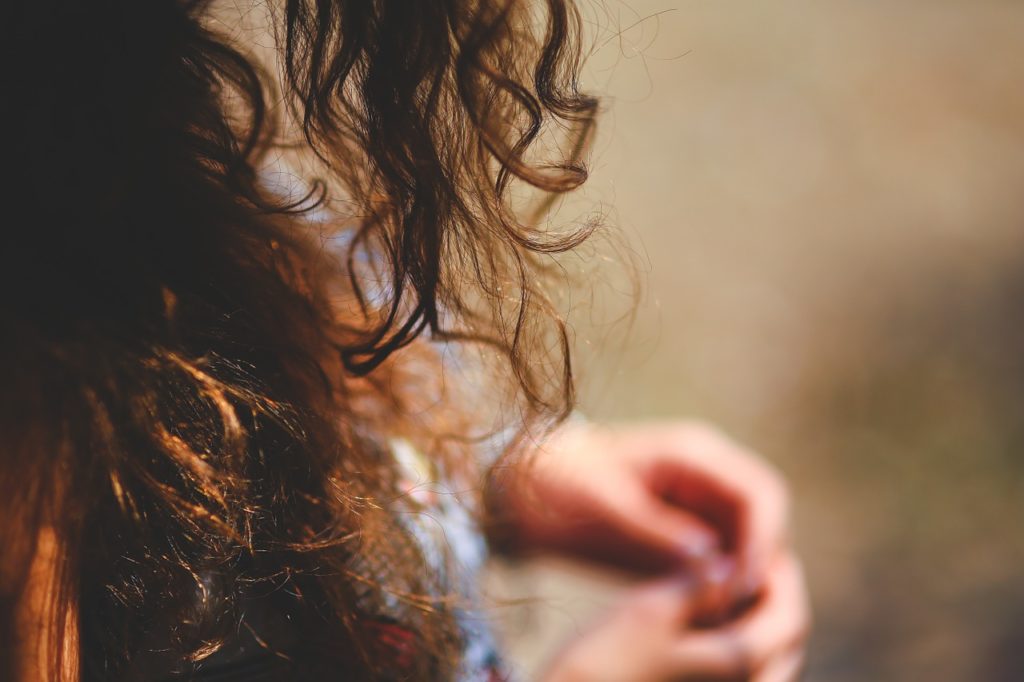 What is Trauma?
When we think of what constitutes trauma, we often think of single events where we feel like our life or wellbeing is significantly threatened. However, what is "traumatic" to any given individual is best understood in light of the "three E's," Event, Experience, and Effects, an important point made by the Substance Abuse and Mental Health Services Administration. [1]
Events and circumstances may include an actual or extreme threat of physical or psychological harm (i.e., natural disasters, violence, and so on) or severe, life-threatening neglect for a child that impedes healthy development. These events and circumstances may occur as a single occurrence or repeatedly over time. [1]
The individual's experience of these events or circumstances helps to determine whether or not it is a traumatic event — a particular event may be experienced as traumatic for one individual and not for another. [1]
The long-lasting adverse effects of the event are a critical component of trauma. These adverse effects may occur immediately or may have a delayed onset. Examples of adverse effects include: [1]
Inability to cope with the normal stresses and strains of daily living
To trust and benefit from relationships
To manage cognitive processes, such as memory, attention, thinking
To regulate behavior
To control the expression of emotions
The Relationship Between Eating Disorders and Trauma
Eating disorders are rarely solely about food or appearance. Rather, they often function as a means to cope with stress and trauma.
Available evidence suggests those struggling with eating disorders may be particularly sensitive or vulnerable to stress and its consequences. [2]
Research indicates that individuals with eating disorders: [2]
Are more likely to perceive a threat or hostile intent from others
Exhibit high levels of anxiety sensitivity (a fear of behaviors or sensations associated with anxiety) characterized by fear of loss of control
Are often over concerned or preoccupied with negative consequences
Have exaggerated inhibition (self-restraint and the inability to act in a relaxed way) and anticipatory anxiety (tension over an expected negative outcome)
Are sensitive to punishment and have difficulty adapting to change
Weak central coherence: have difficulty "seeing the big picture," but get hung up on the (often trivial) details
Individuals with anorexia nervosa and/or bulimia nervosa more often than not have a primary anxiety disorder, including Post-Traumatic Stress Disorder (PTSD) — that is to say, individuals more often have an anxiety disorder that began before the onset of their eating disorder. [2]
The presence of PTSD or its symptoms is an important connection between trauma and eating disorders. [2] PTSD is a serious mental health condition that can develop when someone has been exposed to one or more traumatic events.
PTSD symptoms include: [3]
Re-experiencing symptoms (e.g., flashbacks, nightmares, intrusive imagery)
Hyperarousal symptoms (e.g., irritability or angry outbursts, exaggerated startle, problems concentrating, insomnia, being overly watchful and anxious)
Avoidance symptoms (e.g., numbing, forgetting and avoiding trauma-related material)
Negative alterations in cognitions and mood associated with the traumatic event(s), beginning or worsening after the traumatic event(s) occurred (e.g., partial amnesia, negative beliefs about oneself, others, or the world, self-blame, constantly expecting the worst).
Studies have shown that individuals with bulimia, binge eating disorder, or any binge eating (including Anorexia – Binge Purge Type) have significantly higher rates of traumatic experiences and PTSD than individuals without an eating disorder. [2, 4, 5]
Rates of lifetime PTSD are estimated between 38% and 44% in those with bulimia. [4, 5]
When partial or subclinical forms of PTSD are considered, then well over half of individuals with bulimic symptoms have PTSD or significant PTSD symptoms. [6, 7]
In addition, traumatized people with eating disorders demonstrate high levels of dissociative symptoms, such as amnesia of traumatic material (being unable to remember the traumatic event), which are also factors that contribute to a negative medical outcome. [8, 9]
In much the same way substance abuse is used to self-medicate, binge eating and/or purging appear to be behaviors that facilitate: [10] Reducing the hyperarousal or anxiety associated with trauma
The numbing, avoidance, and even forgetting of traumatic experiences
These behaviors are reinforcing, making it difficult to break the cycle. As a result, traumatic experiences and their destructive effects are not effectively processed and continue to cause problems. In this way, trauma, PTSD, and eating disorders can be very much intertwined. [6, 10]
Other ways trauma and eating disorders are thought to be related include: [2]
Shared cognitive schemas involving issues of self-esteem, control, self-criticism, shame, and guilt
Dysregulation in neuropsychobiological mechanisms, which are triggered by gene expression and may underlie effective dysregulation
The body being associated with trauma — the body itself may trigger trauma-related memories, thoughts, beliefs, affects, and behaviors. Thus, the body or a certain body part may become an object to be avoided, denied, forgotten, and/or abused. In particular, sexualized areas of the body such as breasts, abdomen, thighs, and buttocks (which are higher in fat content than many other body parts) may become anxiety cues and are to be avoided or "gotten rid of." "I am fat" may translate to "I am anxious about (my) body/body parts/sexuality," or "my body is bad" or "I am bad."
Trauma-informed Treatment of Eating Disorders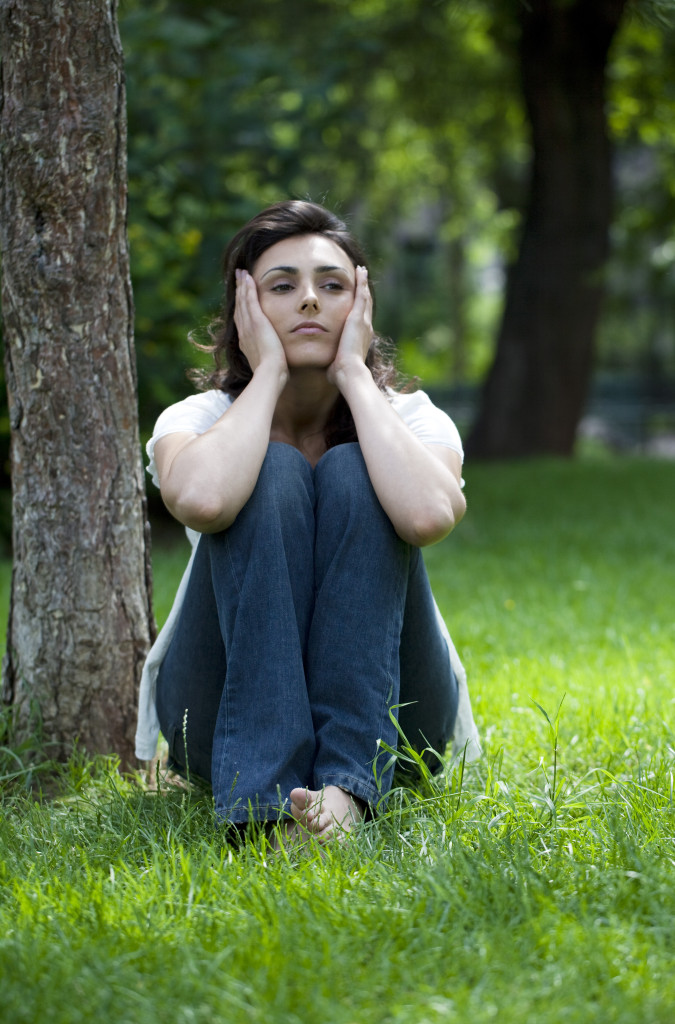 Given the relationship between trauma and eating disorders, individuals with an eating disorder complicated by PTSD and trauma require treatment for both conditions using a trauma-informed, integrated approach. [1, 6, 9]
If an individual's trauma is not addressed during their eating disorder treatment, then successful recovery is likely to be thwarted. Important factors contributing to the success of treatment can include positive reactions by family members and close friends to disclosure about traumatic events, as well as strong support from family and friends. [11]
Although the best approach to address PTSD in the context of an eating disorder remains elusive, work so far has focused primarily on cognitive processing therapy (CPT) integrated with traditional treatment for the eating disorder. [6, 7, 9, 11]
---
Sources:
[1] SAMHSA. (2014). SAMHSA's Concept of Trauma and Guidance for a Trauma-Informed Approach. (14-4884). Rockville, MD: U.S. Department of Health and Human Services. Retrieved from:
https://store.samhsa.gov/system/files/sma14-4884.pdf
[2] Brewerton, T. D. (2015). Stress, trauma, and adversity as risk factors in the development of eating disorders. In L. Smolak & M. Levine (Eds.), Wiley Handbook of Eating Disorders (pp. 445-460). New York: Guilford.
[3] American Psychiatric Association. (2013). Diagnostic and Statistical Manual of Mental Disorders, Fifth Edition. Washington, D.C.: American Psychiatric Press.
[4] Dansky, B. S., Brewerton, T. D., O'Neil, P. M., & Kilpatrick, D. G. (1997). The National Women's Study: Relationship of victimization and posttraumatic stress disorder to bulimia nervosa. International Journal of Eating Disorders, 21, 213-228.
[5] Hudson, J. I., Hiripi, E., Pope, H. G., Jr., & Kessler, R. C. (2007). The prevalence and correlates of eating disorders in the National Comorbidity Survey Replication. Biol Psychiatry, 61(3), 348-358. doi:10.1016/j.biopsych.2006.03.040
[6] Brewerton, T. D. (2007). Eating disorders, trauma, and comorbidity: focus on PTSD. Eat Disord, 15(4), 285-304. doi:10.1080/10640260701454311
[7] Mitchell, K. S., Mazzeo, S. E., Schlesinger, M. R., Brewerton, T. D., & Smith, B. N. (2012). Comorbidity of partial and subthreshold PTSD among men and women with eating disorders in the national comorbidity survey-replication study. Int J Eat Disord, 45(3), 307-315. doi:10.1002/eat.20965
[8] Brewerton, T. D., Dansky, B. S., Kilpatrick, D. G., & O'Neil, P. M. (1999). Bulimia nervosa, PTSD, and forgetting results from the National Women's Study. In L. M. Williams & V. L. Banyard (Eds.), Trauma and Memory (pp. 127-138). Durham: Sage.
[9] Brewerton, T. D. (2004). Eating disorders, victimization, and comorbidity: Principles of treatment. In T. D. Brewerton (Ed.), Clinical Handbook of Eating Disorders: An Integrated Approach (pp. 509-545). New York: Marcel Decker.
[10] Brewerton, T. D. (2011). Posttraumatic stress disorder and disordered eating: food addiction as self-medication. J Womens Health (Larchmt), 20(8), 1133-1134. doi:10.1089/jwh.2011.3050
[11] Brewerton, T. D. Trauma, Posttraumatic Stress Disorder, and Eating Disorders on National Eating Disorders Blog. Retrieved from
https://www.nationaleatingdisorders.org/blog/trauma-ptsd-and-eating-disorders
on Nov 4, 2019.
---
About Our Sponsor:
Fairhaven Treatment Center is a leading eating disorder treatment center that provides treatment for adult women and adolescent girls struggling with Anorexia Nervosa, Bulimia Nervosa, Binge Eating Disorder and Other Specified Feeding or Eating Disorder (OSFED).
Fairhaven specializes in working with eating disorders with co-occurring post-traumatic stress disorder (PTSD), trauma and attachment disorder, and a history of addiction and substance use disorder.
---
About the Author: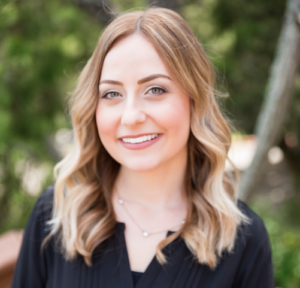 Chelsea Fielder-Jenks is a Licensed Professional Counselor in private practice in Austin, Texas. Chelsea works with individuals, families, and groups primarily from a Cognitive Behavioral Therapy (CBT) and Dialectical Behavior Therapy (DBT) framework.
She has extensive experience working with adolescents, families, and adults who struggle with eating, substance use, and various co-occurring mental health disorders. You can learn more about Chelsea and her private practice at ThriveCounselingAustin.com.
---
The opinions and views of our guest contributors are shared to provide a broad perspective of eating disorders. These are not necessarily the views of Eating Disorder Hope, but an effort to offer a discussion of various issues by different concerned individuals.
We at Eating Disorder Hope understand that eating disorders result from a combination of environmental and genetic factors. If you or a loved one are suffering from an eating disorder, please know that there is hope for you, and seek immediate professional help.
Published on November 11, 2019,  on EatingDisorderHope.com
Reviewed & Approved on November 11, 2019, by Jacquelyn Ekern MS, LPC