Dr. Mark Gold's Research You Can Use
Research-to-date supports the findings that transgender individuals are more likely to be diagnosed with an eating disorder than the cisgender population. A recent study explored the prevalence rates of eating disorders across diverse gender identity groups in a transgender population.
Transgenders and the body image issues
Transgender is the term used to characterize a population whose assigned sex at birth does not match their gender identity. The term transgender includes an array of gender identities: binary identities like female-to-male or transgender male and male-to-female or transgender women, alongside non-binary identities such as gender non-conforming, gender queer and gender variant.
For transgenders, who already identify outside the norms of what the society considers 'typical,' misguided societal expectations and body image pressures are even more harsh and dangerous. This leaves the potential for the transgenders to struggle to achieve extraordinary ideals of what may be more masculine or feminine. For those who wish to alter their body appearance, they are more likely to engage in disordered eating until it becomes a frequent behavior.
Past studies of college students and young adolescents have unearthed that odds of past year eating disorders and past month symptoms were significantly higher for the transgenders, in comparison to the odds of such behaviors in cisgender males. Comparisons to cisgender females yielded inconsistent results. Additionally, cisgender women with confirmed gender identity conflicts reported greater disordered eating behaviors than cisgender women.
A widening body of literature indicates that transgender populations face greater stigma in relation to their gender identity at not just an individual but at interpersonal and structural levels as well, resulting in deteriorating physical and mental health. A recent study depicted high levels of enacted stigma to be associated with disordered eating, even after adjusting for social support. This has led to increasing trends of avoidant coping, that is, employing strategies, including disordered eating, to avoid stressors.
Present study
Despite the established heterogeneity in the transgender population, most literature on eating disorder has failed to distinguish various transgender individuals with different gender identities.
No study until now has explored the prevalence of eating disorders across both gender identity spectrum and binary versus non-binary gender identity.
This study, however, aimed to assess the risks of self-reported eating disorders and eating disorder diagnosis in transgender adults across specific gender identity subgroups.
Data were derived from Project VOICE, a community-based sample of 452 transgender and gender non-conforming residents of Massachusetts, aged 18 to 75 years. Data were collected between August 2013 and December 2013. Secondary analysis of data was conducted on this cross-sectional study of stress and health among all the participants.
Age-adjusted logistic regression models were fit to compare the prevalence of self-reported lifetime eating disorders in female-to-male, male-to-female and gender non-conforming participants assigned male at birth (MBGNC) to gender non-conforming participants assigned female at birth (FBGNC).
Overall, 7.4 percent of the participants reported that they thought they had an eating disorder or had been diagnosed so by a health professional. The prevalence of an eating disorder diagnosis by a health professional was 4.7 percent within the sample.
The male-to-female participants were 0.14 times found to be more likely to report an eating disorder than the FBGNC participants. MBGNC and female-to-male participants also presented lower odds of reporting an eating disorder in comparison to FBGNC participants, even though these associations presented no statistical significance.
For individuals with non-binary gender identities, the odds of having an eating disorder diagnosis were 3.16 times the odds of being diagnosed with an eating disorder in individuals with a binary gender identity. Additionally, the results of the analysis proposed that variations in the prevalence of eating disorders in this sample may have been influenced primarily by the differences between participants with binary versus nonbinary identities, instead of trans-masculine and trans-feminine participants.
Why is this important?
This study indicates that gender non-conforming individuals assigned to be female sex at birth appeared to have a higher lifetime risk of eating disorders in relation to the male-to-female participants.
These results show discrepancies from results of a previous such study, which found a higher prevalence of trying to lose weight by fasting in male-to-female participants relative to non-binary individuals.
The study, however, did report an increased prevalence of past year self-induced vomiting in non-binary individuals relative to female-to-male individuals as depicted similarly in the present study. This may indicate that FBGNC participants may be striving harder to alter gendered features to a greater extent than other transgender groups, may have a higher lifetime risk of eating disorders and may need more immediate attention.
Despite the inaccuracies presented with self-reported data, limitations of only reporting transgender population statistics and a relatively small sample size, this study highlights the distinct relationship between gender identity and disorder eating, and an urgent need for further research on eating disorders in the transgender community. Future research needs to focus upon the evaluation of the direct relationship between body image dissatisfaction to eating disorders in the transgender community and whether this relationship is influenced by assigned sex at birth.
Large longitudinal studies are needed that can comprehensively evaluate potential mediating factors, particularly gender minority stress and gender socialization. Furthermore, future treatment and prevention development needs to be more transgender-inclusive, and competence of clinical providers regarding gender identity needs to be enhanced.
---
References:
1. https://www.ncbi.nlm.nih.gov/pmc/articles/PMC5775111/
2. https://emilyprogram.com/blog/eating-disorders-in-the-transgender-community/
3. https://europepmc.org/articles/pmc5754211
---
About the Author: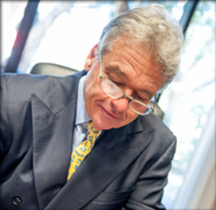 Mark S. Gold, M.D.  served as Professor, the Donald Dizney Eminent Scholar, Distinguished Professor and Chair of Psychiatry from 1990-2014.
Dr. Gold was the first Faculty from the College of Medicine to be selected as a University-wide Distinguished Alumni Professor and served as the 17th University of Florida's Distinguished Alumni Professor.
Learn more about Mark S. Gold, MD
---
About the Transcript Editor: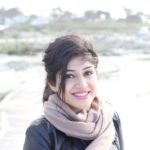 A journalist and social media savvy content writer with extensive research, print and on-air interview skills, Sana Ahmed has previously worked as staff writer for a renowned rehabilitation institute, a content writer for a marketing agency, an editor for a business magazine and been an on-air news broadcaster.
Sana graduated with a Bachelors in Economics and Management from London School of Economics and began a career of research and writing right after. Her recent work has largely been focused upon mental health and addiction recovery.
---
The opinions and views of our guest contributors are shared to provide a broad perspective of eating disorders. These are not necessarily the views of Eating Disorder Hope, but an effort to offer a discussion of various issues by different concerned individuals.
We at Eating Disorder Hope understand that eating disorders result from a combination of environmental and genetic factors. If you or a loved one are suffering from an eating disorder, please know that there is hope for you, and seek immediate professional help.
Published on January 2, 2019.
Reviewed & Approved on January 2, 2019, by Jacquelyn Ekern MS, LPC
Published on EatingDisorderHope.com