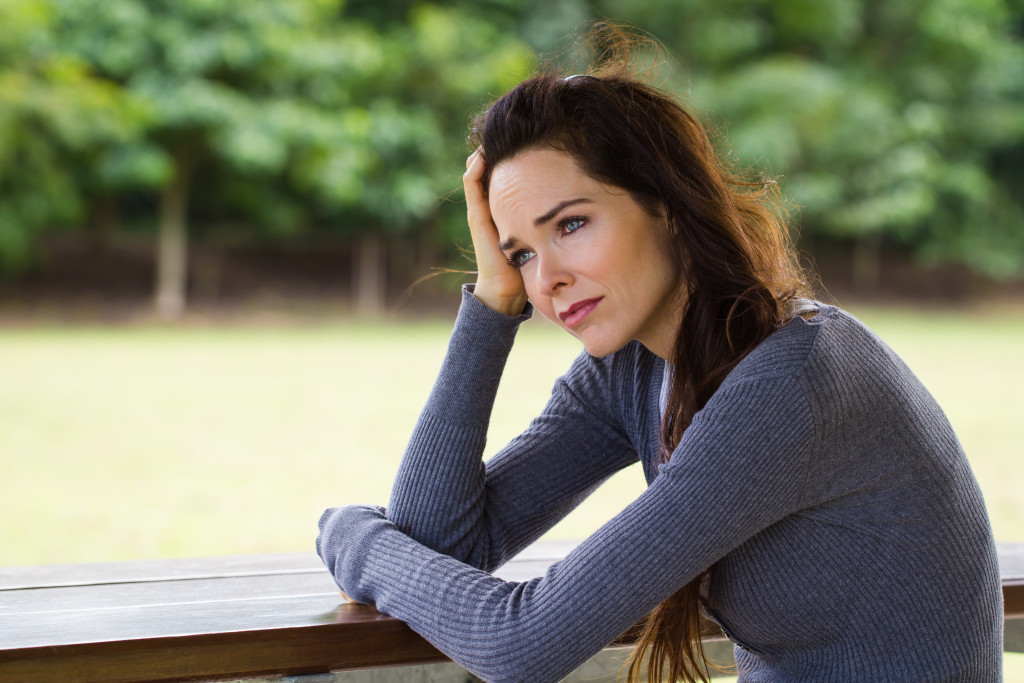 The journey to full recovery from an eating disorder is a tumultuous, yet completely possible one. When entering eating disorder recovery, one often thinks that it is a step-by-step linear progression and there will not be a need for eating disorder relapse support.
The inner dialogue often resembles something like, "If I do X, Y, and Z, then I'll be fully recovered." In reality, eating disorder recovery is a windy road with ups and downs – there is movement forward, then backward, and then forward again until you've arrived somewhere in the land of recovery.
It's important to recognize that there's no right or wrong way to do recovery. Everyone's recovery journey looks different. It's also important to recognize that on the journey to full recovery, relapsing (or the return of old thinking and behavioral patterns that were present during the eating disorder) is not just okay – it's expected.

Advertisement
Recovery from an eating disorder can take months, even years. Just like any behavior change, whether it's trying to save more money or trying to say the word "like" less often, it's going to take lots of practice and some time for that change to establish itself and become your new normal.
It's also important to recognize that during times of high stress, you become more vulnerable to returning to old ways of thinking and behaving. Therefore, when life begins to get busy, chaotic, or stressful – it's vital to turn inward and to take care of yourself.
So often, either because we forget to or simply never learned how, we lack self-care and self-compassion during these tough times and that's when eating disorder thoughts or behaviors can return.
It's Okay to Seek Eating Disorder Relapse Support
Knowing that relapse is anticipated, it's important to know when you need to seek support or re-engage in treatment. Everyone's triggers and warning signs are different. It's important to check-in with yourself and determine what situations are particularly triggering for you, what are your warning signs that a relapse may occur, and who are the people you can turn to for support.
Get help now from Canopy Cove.
Call 855-338-8620.
Here are some common warning signs that it may be a good time to reach out for eating disorder relapse support or just schedule a "booster" session with your therapist, dietitian, or other treatment team member:
Feeling big emotions. In life, it's normal to experience highs and lows. Emotions, even the biggest of them, come and go. However, if things start to feel like they are "getting on top of you" or like you're not coping as well as you once were, it's important to reach out to your support system. Increasing anxiety, perfectionism, irritability, shame, guilt and/or depression are some common emotional indicators that you need to seek support.
Old thinking patterns. These can look different for everyone, so it's important to be able to recognize what unhealthy or harmful thoughts were present when you were in the midst of your eating disorder. Frequently, your inner critic may return, or your mind may become preoccupied with your appearance, body, weight, food, calories, and/or dieting.
Old eating disorder behaviors. Like thinking patterns, disordered eating behaviors can look different for everyone. These behaviors may be those often associated with eating disorders (such as restricting, binging, and/or purging) or other, lesser-known behaviors (such as isolation, meal avoidance, sleep disturbances, and/or body checking). Additionally, while you may not actually engage in a behavior, the urge to engage in a behavior may be present. This is very common. Remember, you do not have to keep these urges secret or surf them alone. In fact, it's important to share them with a support person so that you are less likely to return to disordered eating.
It's essential to build awareness of your emotions, thoughts, and behaviors so that you can recognize when you may be vulnerable to eating disorder relapse. It's not just okay, but absolutely necessary to reach out for support. Know that there are recovery strategies and skills to help you cope so that you can stay the course of recovery.
---
Sources:
National Eating Disorder Association. Learn: Warning Signs and Symptoms. Retrieved from https://www.nationaleatingdisorders.org/warning-signs-and-symptoms on November 28, 2018.
National Eating Disorder Association. Learn: Recovery and Relapse. Retrieved from https://www.nationaleatingdisorders.org/learn/general-information/recovery on November 28, 2018.
---
About Our Sponsor:
Canopy Cove Eating Disorder Treatment Center is a leading residential Eating Disorder Treatment Center with 25 years' experience treating adults and teens who are seeking lasting recovery from Anorexia, Bulimia, Binge Eating Disorder and other related eating disorders.
We are a licensed rehabilitative provider accredited by the Commission on Accreditation of Rehabilitation Facilities. Trusted and recommended by doctors and therapists throughout the country, our program provides clients with clinical excellence and compassionate care.
As one of the most experienced Eating Disorder Centers in the nation, we've developed a highly effective program that incorporates solid evidence-based therapies which have been shown to increase recovery rates.
Each person we treat receives a customized treatment plan tailored to their specific needs.
We increase recovery rates by simultaneously treating co-existing conditions such as anxiety, depression. (We also accept clients with an Eating Disorder and co-existing Diabetes).
We provide family education and family therapy throughout the recovery process. (Offered by phone for out of town families).
Our Christian-based eating disorder treatment program warmly accepts all clients from various belief systems.
Get help now. Call 855-338-8620.
www.canopycove.com
[email protected]
---
About the Author: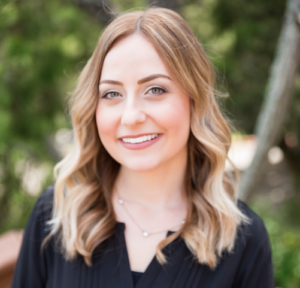 Chelsea Fielder-Jenks is a Licensed Professional Counselor in private practice in Austin, Texas. Chelsea works with individuals, families, and groups primarily from a Cognitive Behavioral Therapy (CBT) and Dialectical Behavior Therapy (DBT) framework.
She has extensive experience working with adolescents, families, and adults who struggle with eating, substance use, and various co-occurring mental health disorders. You can learn more about Chelsea and her private practice at ThriveCounselingAustin.com.
---
The opinions and views of our guest contributors are shared to provide a broad perspective of eating disorders. These are not necessarily the views of Eating Disorder Hope, but an effort to offer a discussion of various issues by different concerned individuals.
We at Eating Disorder Hope understand that eating disorders result from a combination of environmental and genetic factors. If you or a loved one are suffering from an eating disorder, please know that there is hope for you, and seek immediate professional help.
Published on November 29, 2018.
Reviewed & Approved on November 29, 2018, by Jacquelyn Ekern MS, LPC
Published on EatingDisorderHope.com