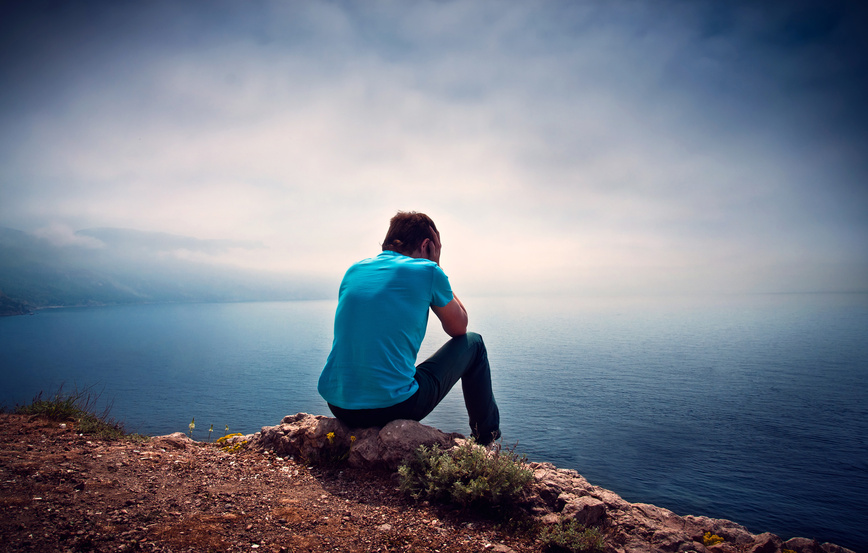 Contributor: Courtney Howard, B.A., Director of Operations & Business Development at Eating Disorder Hope
The recent presidential election has been one of the most divisive in our nation's history. There is clearly a massive divide among Americans, the reality of which has left many feeling hopeless.
This election has uniquely impacted the eating disorder community in many ways. Body-shaming and cyberbullying both played a significant role in the campaign. Many people struggling with eating disorders are also survivors of trauma, making the normalization of hate speech and minimization of sexual assault potentially triggering.
The possible impact of this election on affordable health care can also be an issue of concern for those currently seeking eating disorder treatment, including ongoing outpatient care.
In recovery, it is important to use healthy coping tools when triggered, whether these triggers have recently arisen due to current events, the holidays, or other causes.
Feel Your Feelings
If you are struggling with the outcome of this election, it is important to remember that stifling your feelings will not make them go away. Feel your feelings and let yourself process what is happening in this country in a way that supports your personal recovery process.
This might mean leaning on family or friends and talking it out, or seeking help from your professional treatment team. The latter is especially encouraged if recent events have already triggered the use of unhealthy coping tools, including disordered food behaviors, self-harm, or substance abuse.
Regardless of your political affiliation or feelings toward the election outcome, it is important to seek refuge in those who will support your recovery whenever you are struggling. Remember that the eating disorder community is always here to support you.
Impact on Minority Groups
This election has been particularly difficult for many minority groups who fear their rights might now be in danger.
A common myth is that eating disorders only affect white females, which makes ethnic minorities of all genders less likely to recognize and seek treatment for eating disorders. The reality is that eating disorders can affect anyone, regardless of race or ethnicity [1].
Eating disorders are also common within the LGBTQA+ community. A 2015 study [2] found that 3.5 percent of sexual minority female college students and 2.1 percent of sexual minority male college students struggle with eating disorders.
These minorities are already marginalized in society, and the related stigma can keep people from seeking help for mental health issues. This marginalization might be heightened due to the dangerous hate speech included in this recent presidential campaign.
Keep in mind that the eating disorder community is your ally and continues to encourage acceptance and inclusion.
It is okay to feel scared about the election results and unsure how to cope, particularly if you are in a minority group. Speak your truth and do not be afraid to seek help if the emotional rollercoaster of this election has triggered disordered food behaviors.
Finding Coping Tools That Work
Everyone in the world uses coping tools to manage stress and other uncomfortable feelings, whether they realize it or not. In eating disorder recovery, it is important to turn to healthy coping tools that will support your healing process.
If you struggle with anxiety or depression, it is especially important to always have a handful of coping tools to turn to when faced with triggers. These can take many forms, including acts of self-care, meditation, hiking, watching your favorite sitcom, or whatever works for you.
Many people took to social media as the election results were coming in to share how they were "stress eating" or drowning their sorrows at a local bar. Most of these were attempts at dark humor, but we need to recognize that these are actually harmful coping tools. They are often go-to coping tools because they can provide immediate relief, which is what people typically look for in the moment.
Instead, letting yourself feel your feelings and practicing your own favorite healthy coping tools is the most effective way to support your long-term recovery.
Moving Forward with Hope After the Election
At this point, the best thing we can do
is move forward with hope for our country and the people in it. Many feel defeated by the outcome of this election and what it might mean for women, ethnic minorities, the LGBTQA+ community, and more. Others feel optimistic that this will lead to the change they have been craving.
Regardless of your personal beliefs, maintaining hope and faith in the inclusive, progressive, empowering nation that we have always been at heart can help you get through these dark and divided times. As President Obama poignantly stated in his address to the American people on election night, "…no matter what happens, the sun will rise in the morning."
The most important thing you can do right now is to keep your eating disorder recovery a priority. We in the eating disorder community are capable of making a much more powerful impact in the world when we are physically and mentally well.
Community Discussion – Share your thoughts here!
How have you been effectively coping with the aftermath of the recent presidential election?
---
About the Author: Courtney Howard is the Director of Operations & Business Development at Eating Disorder Hope and Addiction Hope. She graduated summa cum laude with a B.A. from San Diego State University, holds a paralegal certificate in Family Law, and is a Certified Domestic Violence Advocate. After obtaining her certification as a life coach, Courtney launched Lionheart Eating Disorder Recovery Coaching in 2015 and continues to be a passionate advocate for awareness and recovery.
---
References:
[1]: Marques, L., Alegria, M., Becker, A. E., Chen, C.-n., Fang, A., Chosak, A., & Diniz, J. B. (2011). Comparative prevalence, correlates of impairment, and service utilization for eating disorders across US ethnic groups: implications for reducing ethnic disparities in health care access for eating disorders. International Journal of Eating Disorders, 44(5), 412-4120.
[2]: Diemer, E. W., Grant, J. D., Munn-Chernoff, M. A., Patterson, D., & Duncan, A. E. (2015). Gender identity, sexual orientation, and eating-related pathology in a national sample of college students. Journal of Adolescent Health, 57(2), 144-149.
---
The opinions and views of our guest contributors are shared to provide a broad perspective of eating disorders. These are not necessarily the views of Eating Disorder Hope, but an effort to offer discussion of various issues by different concerned individuals.
We at Eating Disorder Hope understand that eating disorders result from a combination of environmental and genetic factors. If you or a loved one are suffering from an eating disorder, please know that there is hope for you, and seek immediate professional help.
Last Updated & Reviewed By: Jacquelyn Ekern, MS, LPC on November 9, 2016
Published on EatingDisorderHope.com