Finding an eating disorder therapist that is best for you is crucial in order to heal and recover from disordered eating fully. After all, it's challenging to be vulnerable and do the work that's needed for recovery if you don't feel safe and connected with your therapist. For these reasons, it can be helpful to meet with different therapists in order to find a good fit.
When choosing a therapist, here are some considerations in order to find the best eating disorder therapist for you:
Experience and knowledge of the eating disorder field
Therapeutic approach
Finances and insurance coverage
Location and accessibility
Interpersonal connection
Experience and knowledge of the eating disorder field
When seeking treatment for disordered eating, it is imperative to find a therapist who specializes in eating disorders. This means that the therapist is licensed to practice therapy and has additional education, training, and/or experience in the eating disorder field.
Therapists who are eating disorder experts are likely to be affiliated with professional eating disorder organizations or related groups such as the Academy for Eating Disorders, International Association of Eating Disorders Professionals, and the Association for Size Diversity & Health.
Additionally, professionals should remain up-to-date with ongoing research and treatment modalities in the field and be willing to work closely with other treatment providers such as dietitians, physicians, and psychiatrists.
Questions to ask:
What is your experience, and how long have you been treating eating disorders?
How are you licensed? What are your training credentials? Are you affiliated with any professional organizations?
Do you stay up to date on the latest research and treatment recommendations for eating disorders? How?
How will you work with other treatment providers, such as medical doctors or dietitians, who may need to provide care?
How do you know if I need to see a doctor, dietitian, or other provider?
Therapeutic approach
Therapeutic approaches are not "one size fits all." Different types of therapies work differently for different people. Thus, some may be more helpful than others, depending on the person and their stage of recovery.
Regardless of the therapeutic approach, reducing eating disorder behaviors is generally considered the first goal of treatment. Therapists you meet with should be able to tell you about the type of therapeutic approach that they use when treating disordered eating.
The following therapies currently have the most evidence for effectiveness in treating eating disorders: Acceptance and Commitment Therapy (ACT), Cognitive Behavioral Therapy (CBT), Enhanced Cognitive Behavioral Therapy (CBT-E), Cognitive Remediation Therapy (CRT), Dialectical Behavior Therapy (DBT), Family-Based Therapy (FBT), Interpersonal Psychotherapy (IPT), and Psychodynamic Psychotherapy.
Questions to ask:
What treatment modalities do you use?
How would you describe your therapeutic style?
How do you treat coexisting mental health conditions, such as depression or anxiety?
Do you work with a psychiatrist or other prescribing provider if medication seems needed? Or do I find one on my own?
How do you involve key family members or friends?
Approximately how long will the treatment process take? When will we know it's time to stop treatment?
Finances and insurance coverage
Another consideration is a financial one — what can you afford for therapy? You may find that your therapist will need to be in-network with your insurance provider or that you can afford to pay privately (not use your insurance) for therapy.
Individual session fees vary based on location, therapist's expertise or specialization, and length of sessions. In the US, the going rate for individual therapy seems to range from $100 to $200.
If wanting to use insurance, it is best to check directly with your insurance provider to understand your benefits and what providers are considered in-network. Out-of-network providers may be willing to provide you with a "superbill," which is a receipt of services so that you can then submit directly to your insurance provider to seek reimbursement.
Too, some therapists offer sliding scale fees. You can ask your potential therapist if they do, and if they do not, would they consider doing it for you.
Questions to ask:
Are you an in-network provider with my insurance plan? Will you bill my insurance directly (if your visits are covered)?
What is your fee structure if I don't have insurance coverage (if therapist is not in-network) or should I lose my coverage during treatment?
Do you have a sliding fee scale? If not, are you willing to provide a sliding scale fee?
If out-of-network with my insurance, can you provide me with a superbill so that I may try to seek reimbursement from my insurance provider?
Do you deal directly with the insurer or do I need to do that?
When is payment due? Are there any other fee or payment policies I should be aware of?
Location and accessibility
The location and accessibility of your therapist can be helpful when considering a potential therapist. Will their location interfere with your ability to attend sessions regularly? If you are needing special accommodations, can the therapist provide those? Is their office comfortable for you?
It's also essential that your potential therapist has availability to see you regularly and that the times they have available are feasible for you.
Questions to ask:
Are you accepting new clients? What is your current availability?
Where is your office located? Is there parking, bus stops nearby?
Do you provide phone or video-based counseling?
Does your office accommodate larger bodies?
Do you provide special accommodations (based on individual needs)?
What is your availability in an emergency? If you are not available, what are my alternatives?
Interpersonal connection
One consideration that should not be overlooked is you and the therapist's interpersonal connection. While there may not be any specific questions that help gauge interpersonal connection, when meeting with the therapist, you should feel like they "get you," meaning you feel understood, validated, and supported.
This therapeutic connection, or relationship you have with your therapist, is one of the most critical components of successful treatment outcomes, regardless of the specific form of therapy.
Just like how ED treatment approaches are not "one size fits all," not all therapists are "one size fits all." So, just because a therapist may come highly recommended by others, does not necessarily mean they will be a good fit for you and vice versa — just because one therapist is not a good fit for someone else, it doesn't mean that the same goes for you.
While you may not find it necessary to ask all of these questions, it's important that you have your questions answered and that you feel comfortable asking them.
Eating disorder therapist are accustomed to answering these types of questions, and many therapists offer an initial session or consult in order to answer your questions and determine the goodness of fit prior to engaging in therapy. In the end, it's finding a therapist who fits your needs that matters the most.
---
References:
1. "Questions to Ask Treatment Providers." National Eating Disorders Association, 21 Feb. 2017, https://www.nationaleatingdisorders.org/learn/general-information/questions-to-ask.
2. "Types of Treatment." National Eating Disorders Association, 5 Oct. 2017, https://www.nationaleatingdisorders.org/types-treatment.
3. FAQs, Therapy. "How Much Does Therapy Cost?" GoodTherapy.Org Therapy Blog, 22 Aug. 2014, https://www.goodtherapy.org/blog/faq/how-much-does-therapy-cost.
---
About the Author: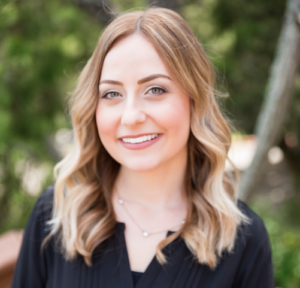 Chelsea Fielder-Jenks is a Licensed Professional Counselor in private practice in Austin, Texas. Chelsea works with individuals, families, and groups primarily from a Cognitive Behavioral Therapy (CBT) and Dialectical Behavior Therapy (DBT) framework.
She has extensive experience working with adolescents, families, and adults who struggle with eating, substance use, and various co-occurring mental health disorders. You can learn more about Chelsea and her private practice at ThriveCounselingAustin.com.
---
The opinions and views of our guest contributors are shared to provide a broad perspective of eating disorders. These are not necessarily the views of Eating Disorder Hope, but an effort to offer a discussion of various issues by different concerned individuals.
We at Eating Disorder Hope understand that eating disorders result from a combination of environmental and genetic factors. If you or a loved one are suffering from an eating disorder, please know that there is hope for you, and seek immediate professional help.
Published on May 2, 2019,  on EatingDisorderHope.com
Reviewed & Approved on May 2, 2019, by Jacquelyn Ekern MS, LPC