Eating disorders can take over a family. It's important for parents to get support during this process. What if this support impacted their child's recovery?
Can Mothers of Children with Eating Disorders Improve Outcomes if They Receive Social Support?
Eating disorders can be devastating illnesses. Not just for the people struggling with them, but for their loved ones as well. Caring for someone with an eating disorder can be extremely stressful. This is widely acknowledged, but not much research has looked at how a caregiver's support system can impact the recovery process.
If a mother receives good social support will it impact their child's recovery process? That's what this post is going to talk about! Keep reading to find out!
What's the Impact of Being a Caregiver for Someone With An Eating Disorder?
Eating disorders can impact a family in big ways. Not only is the person who has an eating disorder struggling, but their loved ones often do as well. In fact, 26% of people who are caregivers for a family member find this role extremely stressful [1].
It's normal to feel stressed out by being a caregiver for someone, even if you are their parent. There is a difference between the stress and labor of everyday parenting and the demands placed on parenting and being a caregiver for a child with an eating disorder.
Caregivers may experience the following over time:
Anger or frustration
Anxiety
Feeling overwhelmed
Depression
Exhaustion
Difficulty concentrating
Difficulty sleeping
Isolating from friends or family
Health problems or lowered immune response
Difficulty completing tasks that used to not be hard to complete
Denial about the severity of their child's eating disorder [1]
Aside from the intense worry that mothers may experience as a result of having a child with an eating disorder, there are other aspects of being a caregiver that can make it so difficult. Some of these factors may include the lack of alone time, not having enough time to complete other responsibilities due to being busy with taking care of their child, and experiencing a lack of control over their child's recovery [1].
Having good support can be really helpful in managing the stress of being a caregiver [1]. Social support could come from friends, family, or support groups. Having someone who listens to you without judgment and is positive can uplift your mood and help you manage this stressful season of life.
How Does A Mother's Social Support Impact Eating Disorder Recovery?
As said above, support from others can be really helpful for mothers who have children with eating disorders. This is widely acknowledged, but there hasn't been much research into how the quality of a mother's support system will impact her child's recovery.
Researchers recently did a study to look into this. They found that while mothers who felt supported experienced less depression and loneliness [2]. However, researchers found that this didn't have an impact on their child's recovery. Mothers who felt supported didn't differ in their ability to listen to their children or make recovery-oriented decisions for their child [2].
Even though social support doesn't seem to impact whether their child's recovery or eating disorder symptoms, mothers still deserve to be supported during this process. Support can come from support groups, therapists, friends, family, or their partner.
Self-Care Tips for Mothers with Children With Eating Disorders
Aside from relying on a support system, there are other things caregivers can do to take care of themselves. Here are some ideas:
Take a break! Even if it's a few hours, having a break from caregiving responsibilities can make a difference in your mood and overall mental health.
Set boundaries with your communication. It can be exhausting to constantly update your loved ones about how your child's recovery is coming along. It can be helpful to decide when and how you give these updates [1].
Join a support group. There are support groups for people whose loved ones have an eating disorder. This can be helpful in getting emotional support from other people who really understand what this process is like and can also keep you from feeling lonely during this journey.
Therapy. Therapy is an important part of the recovery process for people with eating disorders, but it can also be helpful for caregivers. A therapist can help provide you with emotional support as you navigate this process.
Caring for someone with an eating disorder can be exhausting, overwhelming, and scary. It's important to take care of yourself during this process. Even though you may feel guilty for taking care of yourself during this time, it's so important. This is because mothers are important, because they're human too.
---
Resources:
[1] AARP. (2020, May 14). Caregiver burnout: Steps for coping with stress. 
https://www.aarp.org/caregiving/life-balance/info-2019/caregiver-stress-burnout.html
[2] Yamada, A., Katsuki, F., Kondo, M., Sawada, H., Watanabe, N., & Akechi, T. (2021). Association between the social support for mothers of patients with eating disorders, maternal mental health, and patient symptomatic severity: A cross-sectional study. Journal of Eating Disorders, 9(8), 1-10.
---
About the Author: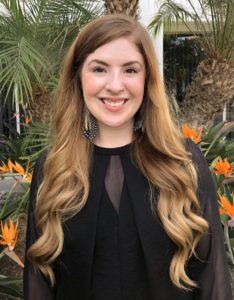 Samantha Bothwell, LMFT, is a licensed Marriage and Family Therapist, writer, explorer, and lipstick aficionado. She became a therapist after doing her own healing work so she could become whole after spending many years living with her mind and body disconnected. She has focused her clinical work to support the healing process of survivors of sexual violence and eating disorders. She is passionate about guiding people in their return to their truest Self so they can live their most authentic, peaceful life.
---
The opinions and views of our guest contributors are shared to provide a broad perspective on eating disorders. These are not necessarily the views of Eating Disorder Hope, but an effort to offer a discussion of various issues by different concerned individuals.
We at Eating Disorder Hope understand that eating disorders result from a combination of environmental and genetic factors. If you or a loved one are suffering from an eating disorder, please know that there is hope for you, and seek immediate professional help.
Published June 14, 2021, on EatingDisorderHope.com
Reviewed & Approved on June 14, 2021, by Jacquelyn Ekern MS, LPC