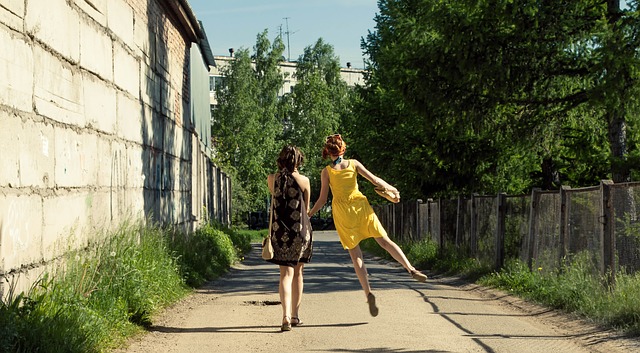 Anorexia is a devastating disease with the highest mortality rate of all psychiatric illnesses. Anorexia is not only harmful to the sufferer but to those closest to them. If you have a friend who is suffering from Anorexia, you may have been the first one to notice that something did not seem right.
Perhaps your friend has become less and less social, avoiding activities that you once enjoyed together. Or maybe you have noticed that your friend appears to be more lethargic, less energetic, or frequently tired. You may pick up on behaviors around meal time, such as food rituals, restricting certain foods, fear or anxiety around eating, or avoidant of eating with you all together.
Discerning Anorexia Changes in Your Friend
Whatever the red flags that you have picked up on, friends are often able to discern when things have changed in someone they care for, such as personality shifts or mood disorders. Anorexia is a very complex disease, and the changes that may occur may happen gradually over a period of time.
As your friend struggles with this eating disorder, you may find an increased strain on your own relationship. Your friend may appear standoffish, closed off, or unable to share in the friendship you once had.
Helping a Friend When You Feel Helpless
Watching someone close to you suffer from Anorexia can be painstaking and overwhelming, to say the least. How do you help your friend in need when you feel helpless or uncertain about how to approach such a complicated situation?
Perhaps one of the best perspectives in these types of situations is to know your limitations while not underestimating the power of love and support. This idea may seem counterproductive but it may be a helpful way to approach your friend who is struggling with Anorexia:
Know Your Limitations:
One important thing to understand about Anorexia is that it is a biologically based illness. A common misconception about Anorexia is that it is a disease of "vanity". You may think that your friend simply wants to lose weight or is looking for attention through changes in their appearance.
This could not be farther from the truth. Research has shown that Anorexia is predetermined by biological factors, and these are aspects that a person does not have any control over. Because of these complexities, overcoming Anorexia requires professional treatment.
If you feel concerned about your friend but are unsure what to do, confide in a trusted adult, like a mentor, teacher, or health professional.  Professional intervention is necessary to promote healing.  The best thing you can do is direct your friend to the help they need while being supportive in the recovery journey.
Offer Love and Support:
Watching your friend struggling with a life-threatening disease can bring out many emotions: fear, distress, anger, resentment, guilt and more. Try to remember the friend you love and care for through all of it.
Standing by them through thick and thin will be an invaluable part of their recovery. Be a voice of encouragement, a listening ear, or just simply staying present. All these things can be helpful during while facing Anorexia.
---
Reviewed By: Jacquelyn Ekern, MS, LPC on February 8, 2018
Published on EatingDisorderHope.com