Contributor: Crystal Karges, MS, RDN, IBCLC, Special Projects Coordinator at Eating Disorder Hope/Addiction Hope
With the evolution of technology and accessibility to a wealth of information across the Internet, eating disorder treatment has progressed as well.
Various treatment options for eating disorders now exist online and via the internet, including support groups, chat forums, and a multitude of resources that can help assist a person who is struggling with an eating disorder.
Some treatment centers may even have an going online support for their patients that may be available to them upon leaving. The possibilities have truly become endless.
If you are in recovery from an eating disorder or deciding on what treatment methods might be more appropriate for you, the number of choices that are available today can be somewhat overwhelming. What factors should be considered when comparing traditional treatment to online options that might be available? There are many important factors to consider, particularly when considering the severity of eating disorders.
How Support Needs to Fit the Individual
Eating disorders are severe psychiatric illnesses with a strong biological component. Because of the many complex factors that may be involved in the development of eating disorders, professional treatment and interventions are needed to help a sufferer effectively manage and heal from their subsequent symptoms and behaviors.
Any form of online support cannot replace the traditional treatment methods that are available for eating disorder sufferers. Particularly for individuals who are dealing with severe symptoms, such as malnutrition or medical complications, direct medical supervision is critical during the acute phases of recovery.
Online Support Isn't Useless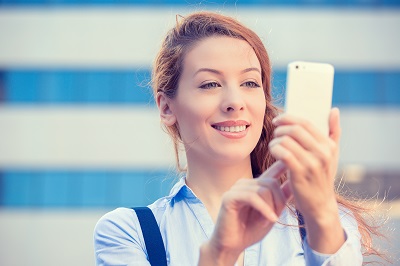 There can definitely be a time and place for online support, and these resources can be a tremendous benefit for the eating disorder sufferer who is trying to maintain recovery. It is important to differentiate between treatment and support and to understand what form of care is needed (and irreplaceable) for treatment.
Treatment for an eating disorder, including anorexia, bulimia, and binge eating disorders, involves multiple components that cannot be provided through online support. Medical stabilization, nutritional rehabilitation and psychotherapy are forms of treatment that occur most effectively in person.
Having the ongoing support of a treatment team can help give you the guidance you need throughout your recovery journey. Your treatment team may also be able to advise the most appropriate level of care for you, as well as direct you to resources that may benefit you based on where you are at in your recovery journey.
Using the Internet to Stay Connected
Online support groups and forums can be a wonderful way to stay connected to peers that are like-minded and encourage you in your recovery, as well as have a safe place to share struggles, obstacles, challenges, victories and more.
Having an online option may work best for your lifestyle and schedule, particularly if you live in an area where a local eating disorder support group may not be available. Individuals who are ready for the outpatient level of care in the recovery process from an eating disorder may be most appropriate for online support groups.
Finding an Online Support Group
With all the options that are available today, it is important to find what works best to meet your individual needs. Remember that an online support group cannot replace traditional treatment for eating disorders, but this does not nullify the many benefits that may be reaped by participating in group support.
If you or someone you love has been in recovery from an eating disorder, be sure to work with a professional or counselor to determine the level of care that is most appropriate for you. If you are searching for an online community to become involved with to support your recovery efforts, consider researching the Online Support Group directory on the Eating Disorder Hope website or join the EDH Private Facebook Group. With the many resources that are available for eating disorder recovery, there are several opportunities that can help you get connected to the treatment you need.
Community Discussion – Share your thoughts here!
Are you in recovery from an eating disorder? If so, what methods of support and treatment did you find to be most effective? Did any part of your treatment include online support?
Last Updated & Reviewed By: Jacquelyn Ekern, MS, LPC on July 31st, 2015
Published on EatingDisorderHope.com