Contributor: Staff at Timberline Knolls Residential Treatment Center
Adolescent girls are at a crucial stage in their development, and this stage in their lives should allow them to experience positive change. But cultural messages about what their bodies should look like can create troubling body image concerns, and this can be detrimental to their overall well-being.
A Critical Time for Girls
Adolescence is a critical time for girls to develop a healthy perception of their bodies. But many adolescent girls find themselves at a crossroads as puberty begins.
During adolescence, a girl's weight, height, and body shape change, and the world around them is typically not shy about telling them whether those changes meet cultural standards. Those external expectations are often known as the thin ideal, and they usually celebrate female bodies that are lean and toned [1].
This puts an immense pressure on girls at a time when they are still trying to establish their identities. In fact, adolescent girls who experience weight gain because their bodies developed early are more likely to believe that thinner bodies look better compared with girls who develop later in adolescence.
As their bodies continue to change, experts say, the pressure adolescent girls feel to meet the thin ideal remains high. And those who struggled with their weight early on are likely to be at a much greater risk for negative body image concerns if they think that their bodies are not measuring up [1].
Surrounded by Messages About Body Image
Adolescent girls are inundated with images promoting the thin ideal before they even hit puberty, and this puts them in danger of internalizing this messaging early on.
The ads adolescent girls see in magazines and on TV target them specifically, encouraging them to fit into certain sizes and look perfectly airbrushed. Experts found that this messaging impacted girls age 19 and younger the most, with adolescent girls feeling less positive about their bodies after seeing media messages that pushed the thin ideal [1].
And this messaging often gets reinforced at home, where teen girls might hear family members talk about dieting or concerns about their own weight. In some cases, some parents may even push their daughters to lose weight, while siblings can also tease teen girls about the shape and size of their bodies.
But the source of teen girl body-shaming to most recently make the news is social media, where adolescent girls spend a significant amount of their time.

Advertisement
The Influence of Social Media
A survey of more than 9,800 teens in the U.S. found that Snapchat (34%) is the most popular platform among this age group, with TikTok (29%) coming in second and Instagram (25%) a close third [2].
But actual usage data tells a different story. When looking at how adolescents actually use social media, Instagram (84%) comes out on top, followed by Snapchat (80%) and then TikTok (69%).
What these social media platforms have in common is their emphasis on photo- and video-sharing, with built-in and add-on tools that allow users to change their looks. For adolescent girls who have internalized the thin ideal, the pressure to select or create images that look perfect can be overwhelming [3].
Many adolescent girls are creating slimmed down versions of themselves on TikTok and Snapchat, and experts say that this has led to a condition known colloquially as Snapchat dysmorphia. While not a diagnosable condition, Snapchat dysmorphia describes an unhealthy desire to look like the unrealistic version a user creates using social media filters and editing tools [4, 5].
This drive to attain a weight, shape, or appearance that is unattainable because it was created using digital enhancements can be devastating to an adolescent girl's self-esteem and self-worth.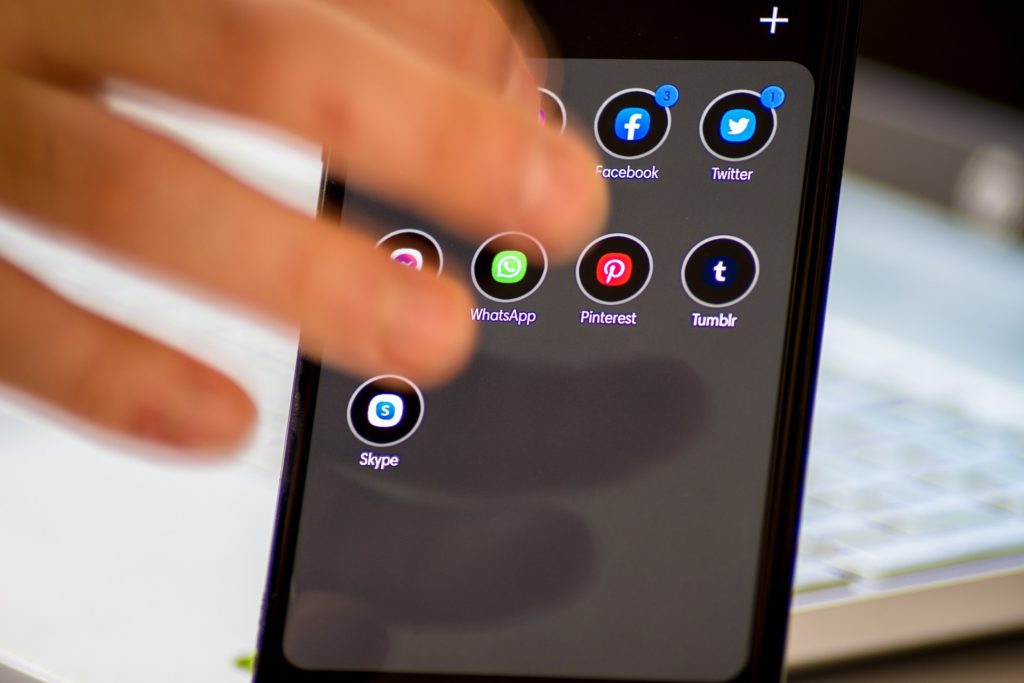 A Lasting Impact
When an adolescent girl faces body image concerns, it can have a lasting impact on her physical and emotional health. The more that she believes that her body is flawed or does not meet certain standards, the more likely she is to try to change the way she looks.
Without anyone to guide an adolescent girl in healthy decision-making, she may engage in behaviors such as dieting, restricting food intake, overexercising, or bingeing and purging. This can lead to the development of eating disorders such as anorexia nervosa, bulimia nervosa, and binge-eating disorder.
In fact, the National Institute of Mental Health reported that 2.7% of adolescents ages 13-18 met the criteria for an eating disorder at some point in their lives, with adolescent girls (3.8%) struggling with these conditions twice as often as adolescent boys (1.5%) [6].
The harm negative body image can do to a teen girl cannot be overemphasized. This is why it is so important to help young women recognize that the ideal body comes in every shape and size.
---
References
[1] Voelker, D. K., Reel, J. J., & Greenleaf, C. (2015). Weight status and body image perceptions in adolescents: Current perspectives. 
Adolescent Health, Medicine, and Therapeutics
, 6, 149–158. DOI: 
https://doi.org/10.2147/AHMT.S68344
. [2] Hutchinson, A. (2020, October 7). New report finds snapchat, TikTok outpace Instagram in teen popularity. 
SocialMediaToday. 
https://www.socialmediatoday.com/news/new-report-finds-snapchat-tiktok-outpace-instagram-in-teen-popularity/586614/
. [3] de Vries, D. A., Vossen, H., & van der Kolk-van der Boom, P. (2019). Social media and body dissatisfaction: Investigating the attenuating role of positive parent-adolescent relationships. 
Journal of Youth and Adolescence,
 48(3), 527–536. DOI: 
https://doi.org/10.1007/s10964-018-0956-9
. [4] Timberline Knolls Residential Eating Disorder Treatment Center. (2021, April 9). TikTok and eating disorders in adolescents. 
https://www.timberlineknolls.com/about/blog/tiktok-and-eating-disorders-in-adolescents/
. [5] Maricevich, R. (2019, July 11). Snapchat dysmorphia: Self-image and self-worth in a social media world. Texas Children's Hospital. 
https://www.texaschildrens.org/blog/%E2%80%9Csnapchat-dysmorphia%E2%80%9D-self-image-and-self-worth-social-media-world
. [6] National Institute of Mental Health. (2017). Eating disorders. 
https://www.nimh.nih.gov/health/statistics/eating-disorders
.
---
About Timberline Knolls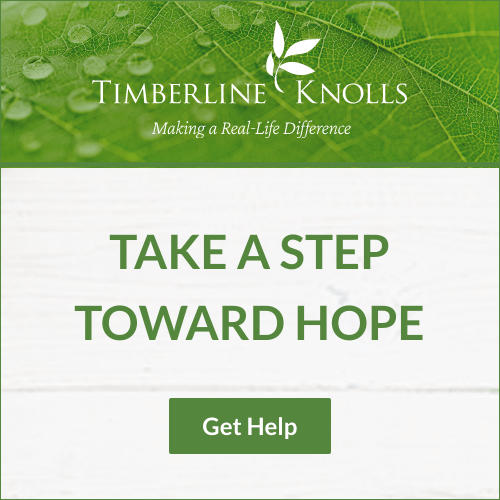 At Timberline Knolls Residential Treatment Center, located outside of Chicago, Illinois, we provide specialized care for women and girls who are living with mental health disorders. Our private facility offers female-only treatment programs for eating disorders, addiction, and a range of mental health conditions. We work closely with each person to develop treatment goals to maximize strengths while focusing on individual needs. Our treatment team understands that each woman has unique needs and that she must play a role in her journey to wellness.
---
The opinions and views of our guest contributors are shared to provide a broad perspective of eating disorders. These are not necessarily the views of Eating Disorder Hope, but an effort to offer a discussion of various issues by different concerned individuals.
We at Eating Disorder Hope understand that eating disorders result from a combination of environmental and genetic factors. If you or a loved one are suffering from an eating disorder, please know that there is hope for you, and seek immediate professional help.
Published on July 30, 2021. Published on EatingDisorderHope.com
Reviewed & Approved on July 30, 2021 by Jacquelyn Ekern, MS, LPC