Dr. Mark Gold's Research You Can Use
Avoidant/Restrictive food intake disorder (ARFID) can lead to impaired growth and significant nutritional deficiencies. In fact, ARFID patients can become so nutritionally compromised that they may require medical stabilization in a hospital.
However, treatment of ARFID still remains poorly understood and under-researched. A recent study surveyed physicians in the U.S. to assess the inpatient medical management of adolescents with ARFID.
What is ARFID?
The diagnosis and treatment of eating disorders are continuously evolving. This is evident through the numerous recent modifications in the Diagnostic and Statistical Manual of Mental Disorders Fifth Edition (DSM-5) in 2013. One such addition of a new diagnosis is AFRID.
Previously referred to as "Selective Eating Disorder," AFRID is similar to anorexia in regard to the limitations in the amount and/or types of food consumed but differs due to the absence of body dysmorphia. The diagnosis of AFRID is not just limited to the youth.
Even though many young adolescents experience phases of selective eating, a person with AFRID is unable to consume an adequate number of calories that would enable them to grow and develop normally and, in adults, to maintain their basic body function.
As per the DSM-5, ARFID is essentially characterized by an eating disturbance that manifests as persistent inadequacy to meet the appropriate nutritional standards associated with significant weight loss, nutritional deficiency, dependence on enteral feeding and/or significant interference with psychosocial functioning. Furthermore, an eating disorder resulting from AFRID is not related to the lack of availability of food, not exclusively co-occurring with anorexia nervosa or bulimia, and the eating disturbance is not linked to a concurrent medical condition.
Regardless of the etiology of ARFID, there are numerous medical or psychosocial repercussions involved that require intervention and medical stabilization. The prevalence estimates of ARFID remain inaccurate, but one study based on the patients of eating disorders across several institutions discovered that 14 percent of the participants met the DSM-5 criteria for ARFID.
Hospitalized patients suffering from ARFID are usually found to be younger and in need of longer hospital stays than patients with other chronic eating disorders.
A recent review of patients assessed for an eating disorder revealed that more than half that is 57 percent of the patients diagnosed with ARFID had been through an inpatient hospitalization.
Since there exist no published criteria for an accurate treatment of ARFID, providers tended to rely on the established anorexia nervosa criteria such as bradycardia, orthostatic hypotension, electrolyte abnormalities, and low weight.
Other descriptive studies have put forth certain reasons for hospitalization to be accompanied with a diagnosis of ARFID, such as the weight of the patient falling below 80 percent of the goal, losing more than 20 percent of the weight, unsuccessful outpatient treatment, and bradycardia. These reasons, however, do not essentially constitute as an official criterion.
Present study
This preliminary study aimed to determine the existing protocols and practices utilized for inpatient medical stabilization of patients suffering from ARFID in the U.S.
On three separate instances, the United States-based physician members of the Society for Adolescent Health and Medicine's Eating Disorder Special Interest Group's listserv were invited to participate in a survey via email. The survey was to gather an assessment of their practices of care for hospitalized patients with ARFID.
Thirty-seven of the 83 eligible physicians completed the survey for an averaging response rate of 44.6 percent. All participating providers reported familiarity with the diagnosis of ARFID.
Seventy-three percent of the respondents confirmed admitting patients with ARFID for nutritional rehabilitation. Most of these providers tended to be established in an academic medicine site and specialized in Adolescent Medicine.
Majority of the professionals admitted patients to a combination of pediatric and adolescent medical care, and most respondents in an inpatient setting reported including both mental health providers and medical providers in their team. Most common parallel therapies available were group therapy and nutritional education.
Only half of the participating providers confirmed having standardized protocols for nutritional rehabilitation, and 55 percent of this sub-group used the same protocol for ARFID as that for anorexia nervosa.
Solid foods and nasogastric feeds were most commonly used for nutritional rehabilitation. Only 25.9 percent of the providers reported prescribing medications during admission, and all of these respondents utilized selective serotonin reuptake inhibitors, and two-thirds additionally prescribed antipsychotics.
Why is this important?
This preliminary study is the first of its kind to assess inpatient medical provider management practices for the medical stabilization of patients with ARFID. The collected data shows that standardized feeding protocols were rarely used and more than often, medical providers utilized protocols set for anorexia nervosa.
The development of future protocols should factor in influential elements such as socio-cultural background and values of patients alongside the differences between typical patients with ARFID and anorexia nervosa such as the age difference, history of choking/gagging episodes and the absence of body dysmorphia in patients with ARFID in comparison to the anorexic patients.
The need for continued research into determining the efficacy of various treatments is even more punctuated than ever. The providers' concerns expressed in open text responses mirror how new ARFID is as a diagnosis and consequently, the lack of treatment options including the lack of evidence-based pharmacologic treatments.
---
References:
1. https://www.nationaleatingdisorders.org/learn/by-eating-disorder/arfid
2. https://www.ncbi.nlm.nih.gov/pubmed?db=PubMed&cmd=search&term=30263118
3. https://www.semanticscholar.org/paper/A-survey-of-physician-practices-on-the-inpatient-of-Guss-Richmond/c087169c1d7273b54e011a7a71442e506f1fd332
---
About the Author: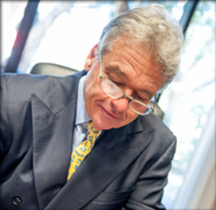 Mark S. Gold, M.D.  served as Professor, the Donald Dizney Eminent Scholar, Distinguished Professor and Chair of Psychiatry from 1990-2014.
Dr. Gold was the first Faculty from the College of Medicine to be selected as a University-wide Distinguished Alumni Professor and served as the 17th University of Florida's Distinguished Alumni Professor.
Learn more about Mark S. Gold, MD
---
About the Transcript Editor: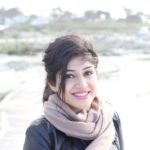 A journalist and social media savvy content writer with extensive research, print and on-air interview skills, Sana Ahmed has previously worked as staff writer for a renowned rehabilitation institute, a content writer for a marketing agency, an editor for a business magazine and been an on-air news broadcaster.
Sana graduated with a Bachelors in Economics and Management from London School of Economics and began a career of research and writing right after. Her recent work has largely been focused upon mental health and addiction recovery.
---
The opinions and views of our guest contributors are shared to provide a broad perspective of eating disorders. These are not necessarily the views of Eating Disorder Hope, but an effort to offer a discussion of various issues by different concerned individuals.
We at Eating Disorder Hope understand that eating disorders result from a combination of environmental and genetic factors. If you or a loved one are suffering from an eating disorder, please know that there is hope for you, and seek immediate professional help.
Published on January 5, 2019.
Reviewed & Approved on January 5, 2019, by Jacquelyn Ekern MS, LPC
Published on EatingDisorderHope.com