Alsana – Missouri is an eating recovery community that exists to support individuals in their recovery from an eating disorder. Our holistic Adaptive Care Model and team of eating disorder experts will treat you—as a whole person—not just the disorder.
What We Treat at Alsana – Missouri
Alsana focuses on helping those suffering from an eating disorder to heal in all aspects of their lives.
Anorexia
Binge-eating disorder
Bulimia
OSFED (otherwise-specified feeding and eating disorders)
ARFID (avoidant-restrictive food intake disorder)
Co-occurring conditions
Who We Treat
Individuals 18-years and older of all genders who are struggling with an eating disorder come to Alsana to heal.
How We Treat
The Adaptive Care Model for eating disorder recovery makes treatment at Alsana truly different. The goal of this model is to empower clients with the ability to manage five key aspects of recovery.
These are:
Medical
Relational
Nutritional
Movement
Therapeutic
We believe that each of these five aspects is equally important in achieving and maintaining recovery.
Call Alsana Now For Help
855-602-5022
Medical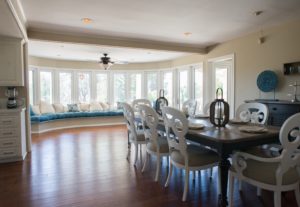 Alsana's medical program is based on building health resilience for a complete recovery foundation. The members of Alsana's medical team are experts in treating the medical, mental, and physical conditions of eating disorders.
The medical team meets regularly with members of your therapeutic, relational, nutritional, and movement team to build a more complete understanding of your recovery journey.
At Alsana – Missouri, medical professionals are always on-site. They're not only present to administer medical care, but to provide you with extra hope and motivation as you adapt to new and healthy practices.
Relational
The relational branch of the Adaptive Care Model is meant to help you connect on a deeper level with yourself, others, and your purpose in life. We will help you to identify your purpose and identity outside of the eating disorder; make connections with others, yourself, and the world around you; and find meaning in the everyday. At the heart of relational care, we are here to provide you with the time and space to rediscover yourself and your larger purpose.
Nutritional
"All foods fit" in Alsana's nutritional branch of the Adaptive Care Model. Using "real-world" environments, we aim to help you find the balance between physical and emotional nourishment so that you can also develop a positive and nurturing relationship with both food and body.
At Alsana – Missouri, our registered dietitians and nutritional staff will work with you to establish healthy eating patterns and habits. Through trust, compassion, and endless support, you'll find joy in the experience of tasting flavorful foods.
Movement
A balanced recovery comes from treating all aspects of the mind and body. We believe this includes your relationship with physical activity.
You will learn to listen and respond to your body as you integrate progressive levels of movement into your recovery.
Whether it's gardening, a walk through fall leaves, dancing, practicing your favorite sport, or simply throwing the ball for your dog at the park, movement is vital to leading a fulfilling life in recovery.
Therapeutic
Alsana's therapeutic component is about creating a supportive and open relationship with you. With your permission, we can explore all aspects of the eating disorder together. Prior to diving into deeper underlying issues related to the eating disorder, you'll have the opportunity to acclimate and feel safe in your new surroundings and with your therapist.
In the therapeutic branch of Alsana's Adaptive Care Model, we seek to help you understand the neurobiological aspects of the eating disorder and integrate data-driven clinical practices to treat you as a person, not just the eating disorder.
Alsana Locations and Levels of Care
Alsana offers eating disorder care at residential, day-patient, and intensive outpatient levels. We offer all three levels of care at each of our Alsana locations.
Birmingham, Alabama

Birmingham's adolescent program does not currently include residential care

Santa Barbara, California
Monterey, California
West Lake Village, California
St. Louis, Missouri
Alsana's Eating Disorder Helpline
Alsana – Missouri offers a free, confidential eating disorder helpline as a community resource. Our hope is that this helpline will be an easily accessible resource for those that are unsure if they have an eating disorder, suffer from an eating disorder or disordered eating, need assessment resources, or could benefit from extra support.
In addition, this line is available to family members or friends that are concerned about a loved one's eating behaviors and could benefit from resources or support. Lastly, this line is available to providers that are unsure if their client needs a higher level of care and could benefit from an additional resource.
Call Alsana Now For Help
855-602-5022
Alsana – Missouri's national helpline is a free resource to the community and is staffed by master's level clinicians who specialize in eating disorders. The helpline is available Monday through Friday from 6 am-6 pm PST by calling or texting 888.ED.SUPPORT. A simple toll-free call or text message sent to this line will immediately connect someone with a master's level clinician.
Online Support Groups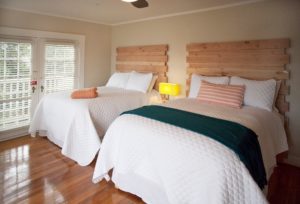 Alsana is an Eating Recovery Community and we believe healing happens in relationships. Each week, we offer two free online support groups that are open to the public.
This group is educational in nature and provides participants with an online community in which one can receive support and encouragement from the facilitator as well as peers. All are welcome, and we would love to have you join us.
Online family support meeting: Thursdays at 12:00 pm PT. This group is for family members and loved ones of those struggling with an eating disorder.
Online general support meeting: Fridays at 12:00 pm PT. This is an open support group for those needing a safe place to discuss challenges and concerns with the eating disorder.
To reserve your place in either of these support groups, please visit: www.alsana.com/online-support-groups/.
Healing Happens Here at Alsana – Missouri
We know that choosing to enter eating disorder treatment at any level is frightening and brings about feelings of uncertainty. We want to help you find the right fit for treatment, even if it's not with us. Call us today to speak with one of our master's level clinicians about your next step toward a healthy life 855-602-5022.
---
Treatment Level:
IOP, PHP, Residential, Adolescent PHP/IOP
Patient Types Served:
Adults / Adolescents
Male & Female
Therapies Available:
CBT, DBT, ACT, EMDR, Exposure and Response Prevention, Cognitive Processing Therapy, Somatic Experiencing, Medical Nutrition Therapy, Art Therapy, Expressive Therapies, and Internal Family Systems
Insurance Accepted:
Yes, No, Blue Cross Blue Shield, In-network, Out of Network, etc., etc. etc.
Learn More