Outpatient treatment is a common and potentially effective treatment choice for college students recovering from an eating disorder. Outpatient treatment while in college allows students to continue their education while addressing the eating disorder, and if it works, it's far less disruptive – and expensive – than a 24-hour residential treatment center.
There are Several Options for Outpatient Treatment While in College
Outpatient treatment is an umbrella term for non-residential treatment, meaning the client lives outside of the treatment center. This type of care obviously requires someone to medically stable, motivated toward recovery, and pursuing abstinence from the eating disorder behaviors, like restricting and/or bingeing and purging.
Whatever outpatient treatment option you determine is right for you, make sure to arrange it before leaving for college – especially if you're attending school farther from home and cannot use the same providers you have had. Don't wait until you're slipping, which we hope won't happen, but it might. Create a strong outpatient support system early and utilize it, even if you think you don't need it. 
It's also important to be realistic. What treatment program will provide the support you need while allowing enough time to attend college classes and complete classwork?
Partial Hospitalization
The most intensive outpatient treatment is partial hospitalization program (PHP) or day treatment. PHP provides a high level of structure with daily supervised meals, sometimes three times a day, and therapy in a group setting from a couple hours to all day and up to seven days a week. [1] This is usually how people transition from residential treatment to home.
PHP won't likely work for college students unless they're taking classes strictly online and/or at night, and still would leave little time for studying and classwork.
Find Help on Campus
Colleges and universities have taken steps to address eating disorders among students by offering access to mental health professionals, specialized treatment programs, educational programs, and peer support groups.

Intensive Outpatient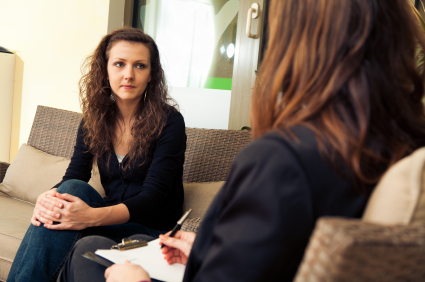 Intensive outpatient (IOP) programs require less time than partial hospitalization. These programs can be a viable option for college students because they work around an individual's schedule and personal obligations. IOP participants are usually in treatment a few days a week for roughly 3 or 4 hours, so it's feasible for college students to build class schedules around treatment requirements.
IOPs usually offer group and individual therapy, some supported meals and/or snacks, meetings with a dietician, and sometimes, experiential groups like art therapy, yoga, etc. Some even offer independent living on-campus or nearby.
The duration of IOP treatment obviously varies for each individual, but the average stay is 4-8 weeks.
Intensive Outpatient treatment while in college offers students the unique opportunity to apply recovery skills in real life, every day. The programs also provide a daily sounding board for triggers and challenges college students experiences on and off campus.
General Outpatient Treatment
General outpatient treatment for an individual battling an eating disorder is basically consistent appointments with handpicked professionals, such as a therapist or psychologist, nutritionist, support group, family therapist, psychiatrist, medical physician, nurse, and/or social worker.
Other professionals sought for recovery may be more alternative, such as an acupuncturist, a naturopath for vitamin therapy, or an aromatherapist for essential oils.
Multi-disciplinary Therapy
Multi-disciplinary therapy is proven the most effective approach for treating people struggling with an eating disorder, and ideally each professional included is experienced and familiar with the treatment of eating disorders. [2] Interdisciplinary teams also break the cookie cutter of eating-disorder treatment and enables professional to meet the individual needs of each client.
Certainly, a less intensive a program like this gives a college student more time for classes, studying, classwork, and settling into campus life. But it also requires a real dedication to recovery because so much time is spent outside of treatment. One should be able to avoid most temptations to restrict food, overexercise, binge/purge, and participate in other eating disorder behaviors.
Finding Balance for Outpatient Treatment While in College
Yet, there's a balance to be struck between the level of outpatient care and the client's ability to not just maintain recovery but also to thrive, pursue passions, and develop/maintain healthy relationships.
If someone can achieve these goals while seeing a therapist once a week, that's great. Why spend the time and money on more? But the vast majority of people, especially early in recovery, need greater and more comprehensive support.
Lower Cost Alternative to Residential Treatment
Outpatient programs don't cost as much as residential programs, which is crucial when college students – or their parents – are shouldering tuition costs. Now, some insurance does cover outpatient treatment of eating disorders, but it's not uncommon for an insurance companies to end coverage before someone is emotionally and/or physically ready to end treatment.
Some insurance companies also require a copay of 20% or more for eating disorder treatment, both inpatient and outpatient.
Residential treatment, which includes 24-hour care and observation, costs about $30,000 a month, and insurance may cover all, some, or none of the bill. [3] Outpatient treatment, depending on how intensive the treatment program can cost $10,000 or more a month. [4]
---
About the Author:
Leigh Bell holds a Bachelor of Arts in English with minors in Creative Writing and French from Loyola Marymount University in Los Angeles. She is a published author, journalist with 15 years of experience, and a recipient of the Rosalynn Carter Fellowship for Mental Health Journalism. Leigh is recovered from a near-fatal, decade-long battle with anorexia and the mother of three young, rambunctious children.
---
References:
http://www.nationaleatingdisorders.org/blog/finding-right-treatment-your-eating-disorder
Boschi, V., Siervo, M., Nasti, G., Trapanese, P., D'Orsi, P., Augelli, E., Papa, A., Margiotta, N., Bellini, O., & Falconi, C.
Interdisciplinary treatment of a female outpatient population. Organization model and preliminary results. 
Frisch, M., Herzog, D., Franko, D. (2006). Residential treatment for eating disorders. International Journal of Eating Disorders, 39(5), 434-42.
Using Healthsmart for Eating Disorder Treatment. (n.d.). Retrieved August 1, 2015, from http://www.psychguides.com/guides/using-healthsmart-for-eating-disorder-treatment.
---
The opinions and views of our guest contributors are shared to provide a broad perspective of eating disorders.  These are not necessarily the views of Eating Disorder Hope, but an effort to offer a discussion of various issues by different concerned individuals.  We at Eating Disorder Hope understand that eating disorders result from a combination of environmental and genetic factors.  If you or a loved one are suffering from an eating disorder, please know that there is hope for you, and seek immediate professional help.
Last Updated & Reviewed By: Jacquelyn Ekern, MS, LPC on August 28, 2015. Published on EatingDisorderHope.com