Contributor: Courtney Howard, BA, writer for Eating Disorder Hope
Kwanzaa is a time of celebration, with an emphasis on community. However, it can be challenging to maintain recovery during the holiday season, which is full of potential triggers and temptations.
Like many other holidays that take place during this time of year, the sixth night of Kwanzaa is centered on food and food-related festivities. Those in recovery from eating disorders can join in these events with an awareness of triggers and commitment to their existing treatment plans.
This holiday was first established by Maulana Karenga, Ph.D., in 1966 as part of the civil rights movement. Dr. Karenga introduced Kwanzaa, which takes place from Dec. 26 to Jan. 1 of each year, to create a sense of community among African Americans while giving them an opportunity to reconnect with their cultural roots.
The holiday celebrates seven principles of unity, purpose, creativity, faith, self-determination, collection work and responsibility, and cooperative economics. Each of these principles is represented in a candle that is lit on one of the seven days of Kwanzaa.
Kwanzaa Feast
A feast takes place on the sixth day of Kwanzaa, during which traditional African food is typically served. Since the holiday focuses on family and community, many who celebrate throw large parties in honor of this sixth day, which falls on New Year's Eve. While this is meant to be a time of joy and unity, it can quickly turn sour for someone coping with resurfacing behaviors.
Kwanzaa, as with any major holiday, can be triggering for those in eating disorder recovery. For this reason, it is important to maintain any treatment plans currently in place. For instance, if someone is on a strict meal plan to prevent the resurgence of disordered behaviors, Kwanzaa is not the time to go off this plan and try intuitive eating for the first time.
Similarly, regular appointments with a psychotherapist, psychiatrist, or registered dietician should not be disregarded just because it is the holiday season. Though it might be tempting for those in recovery to take a break from treatment during this time, their eating disorder voice will likely not be taking the same vacation.
Dangerous Myth
A harmful myth has been circulating for decades that women of color do not get eating disorders. Gayle Brooks, Vice President and Chief Clinical Officer of The Renfrew Center Eating Disorder Treatment Facility, explains, "When eating disorders were first being recognized, people seeking treatment were young, white girls, so the belief developed early that nobody else suffers from them."
This misconception keeps many women of color from being diagnosed and seeking treatment for eating disorders.
An individual's vulnerability to an eating disorder is not dependent on skin color. Some use the argument that the African American community generally favors larger body types than the white community as a reason for these women to not struggle with eating disorders.
This attaches cultural shame to any African American women who do feel unhappy with their bodies, furthering the stigma attached to eating disorders within this community.
Moreover, it reduces eating disorders to conditions based solely on body image issues, vastly oversimplifying these complex mental health disorders that result from a combination of genetic, social, cultural, and/or environmental factors.
A 2007 study conducted by University of Michigan researchers concluded, "Anorexia was the rarest eating disorder among African American adults and adolescents… Binge eating was the most prevalent eating disorder among adults and adolescents."[1]
This confirms the theory of Abiola Abrams, an African American wellness coach and motivational speaker who struggled with anxiety and disordered eating throughout her childhood. She feels that the African American culture is dismissive of disordered eating.
She states, "…there is a clear pattern of emotional eating that is laughed off, dismissed, or ignored by the intelligent and hard-working people I share genes with.
Food is used to celebrate but also as a drug to numb, comfort, and soothe… This is disordered eating."
During Kwanzaa, those in recovery will likely be surrounded by loved ones who might engage in the disordered behaviors Abrams mentions. Awareness of this reality and a game plan regarding how to cope with such triggers can help an individual come out of the holiday with fun family memories and his or her recovery intact.
Embracing the holiday, community, and traditional African rituals and cuisine can prove empowering during recovery.
Community Discussion – Share your thoughts here!
What has been your experience with celebrating Kwanzaa while in recovery from an eating disorder? How have you adapted your family traditions to support your recovery?
---
References:
[1]: Taylor, J. Y., Caldwell, C. H., Baser, R. E., Faison, N., & Jackson, J. S. (2007). Prevalence of Eating Disorders among Blacks in the National Survey of American Life. The International Journal of Eating Disorders, 40(Suppl), S10–S14.
---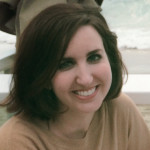 About the author: Courtney Howard is a Certified Life Coach specializing in eating disorders through Lionheart Eating Disorder Recovery Coaching. As a content writer at The Sovereign Health Group while writing freelance through Eating Disorder Hope, Courtney is a passionate advocate for recovery and works to fight the stigma surrounding all mental health disorders. She graduated summa cum laude with a Bachelor of Arts (B.A.) from San Diego State University, holds a paralegal certificate in Family Law, and is a Certified Domestic Violence Advocate.
---
The opinions and views of our guest contributors are shared to provide a broad perspective of eating disorders. These are not necessarily the views of Eating Disorder Hope, but an effort to offer discussion of various issues by different concerned individuals.
We at Eating Disorder Hope understand that eating disorders result from a combination of environmental and genetic factors. If you or a loved one are suffering from an eating disorder, please know that there is hope for you, and seek immediate professional help.
Last Updated & Reviewed By: Jacquelyn Ekern, MS, LPC on November 17, 2015
Published on EatingDisorderHope.com