Thank You To Our Sponsors
---
Our Gold Online Conference II Sponsors
McCallum Place is a nationally acclaimed, comprehensive eating disorder treatment center for preadolescents, adolescents, adults, males and females. With locations in St. Louis, Missouri and Kansas City, Kansas we are unique in that we offer on-site medical and psychiatric management and care combined with intensive individualized psychotherapy, making our center a center of excellence and great alternative to traditional hospital settings.
We integrate personalized nutritional support and best practices treatment in a home-like setting. Our state-of-the-art eating disorder treatment programs and setting are designed to create an environment of structure and support for restorative treatment.
---
Rebecca's House Eating Disorder Treatment Programs™ offers a unique spectrum of programs for those suffering from an eating disorder. We offer different phases of treatment so we can meet you were you are on your recovery path now. We have our Extended Care, Intensive Outpatient, Outpatient, Partial Day Treatment Programs, Family Support Groups, and beautifully appointed transitional living, Living in Recovery residences.
We want you to reclaim the person you were meant to be and live life to the fullest without the battles with addictions, emotions, food, and body image. We are waiting to help you. You are not alone. We know. We have been where you are. You can do this! Let us show you how.
---
Our Silver Online Conference II Sponsor
For over 30 years, The Center • A Place of HOPE has been helping people change their lives for good. Our treatment programs are unique and life changing. We look at the "whole you," not just the parts you want us to see. We dig deeper and get to know you personally, walking alongside you with customized whole-person care and treatment plans aimed at healing you emotionally, physically and spiritually.
We give you HOPE. We help you HEAL.
Are you suffering from depression, addictions, anger, eating disorders, PTSD, emotional and sexual abuse, family and marital problems, or spiritual burnout? We understand your pain and, more importantly,we understand recovery. We are ready to work with you, to help you rediscover the real you and return balance, peace and happiness to your life again.
---
Our Honorary Online Conference II Sponsors
UCSD Eating Disorders Center for Treatment and Research is a leader in the field, with a mission to improve the lives of those touched by eating disorders.
In working with individuals in recovery, families, coaches, and more, UCSD Eating Disorders Center takes a community approach to long-term recovery. This starts with the evidence-based treatment modalities available in the program's varying levels of care
---

Rosewood Centers for Eating Disorders is one of the most respected programs in the United States, with two decades of experience providing comprehensive care for those struggling with anorexia, bulimia, binge eating and co-occurring depression, substance abuse, anxiety, and trauma. Led by highly regarded experts in the field, Rosewood is chosen for superior medical and psychiatric treatment, innovative therapies, individualized aftercare, alumni support and family involvement. We offer a seamless continuum of care for adults and adolescents, from inpatient and residential to outpatient programs. By treating the whole person and getting to the root of the eating disorder, we provide a better opportunity for a full and lasting recovery.
---
The Renfrew Center has been the pioneer in the treatment of eating disorders since 1985. As the nation's first residential eating disorder facility, now with 19 locations throughout the country, Renfrew has helped more than 75,000 adolescent girls and women with eating disorders move towards recovery. Renfrew, family owned and operated, provides adolescent girls and women suffering from anorexia nervosa, bulimia nervosa, binge eating disorder, and related mental health problems with the tools they need to succeed in recovery and in life.
Renfrew's extensive range of services includes residential, day treatment, intensive outpatient, and outpatient programs. Each treatment level is built upon The Renfrew Center Unified Treatment Model for Eating Disorder©, an evidence-based, emotion-focused therapy that addresses eating disorders and co-morbid symptoms.
---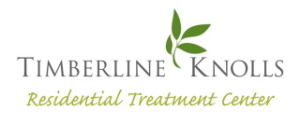 Timberline Knolls Residential Treatment Center provides quality, holistic care to women and adolescent girls ages 12 and older. We treat individuals struggling to overcome eating disorders, substance abuse, mood and anxiety disorders, trauma and post-traumatic-stress-disorder (PTSD), and co-occurring disorders.
Our campus is located on 43 wooded acres just outside Chicago. This peaceful setting offers an ideal environment for women and girls to focus on recovery. Our 164 beds are in five separate lodges. Every lodge has its own dedicated treatment team of nurses, primary and family therapists, dietitians, psychiatrist, and others. This is to ensure each woman or girl receives the individualized care she needs to get well.
---
The journey that brings you to Aloria Health is unique to you. You are more than your diagnosis and more than your past. We at Aloria Health welcome all of you.
Aloria Health is built on the capacity to dream. To ask, what have you always wanted? What is possible? What can happen if you imagine? While the qualities of dreaming are not easily captured in words, they can be realized. Aloria Health is evidence of the intrinsic benefit of dreaming big.
---
Addiction Hope promotes ending addictive behavior, developing healthier coping skills and living a value-driven life of health and well-being. We encourage establishing life enhancing habits to replace former self-destructive behaviors. Addiction Hope believes that recovery is possible for those willing to engage in the profound physical, emotional and spiritual work necessary to give up the addiction and forge a new way of being in the world that embraces health, authenticity, and wholeness.