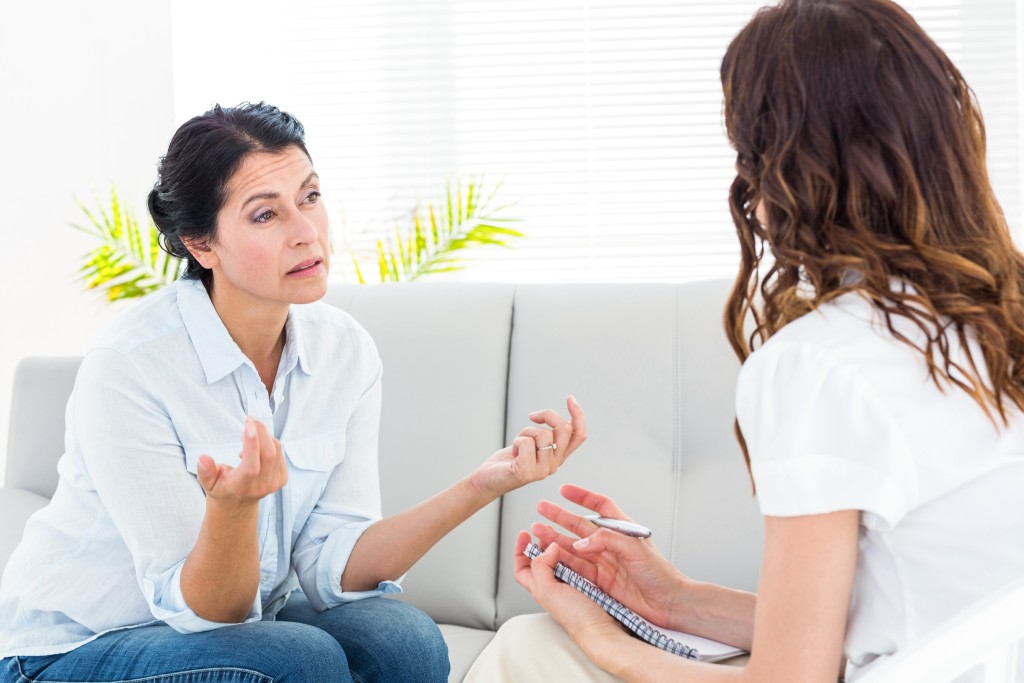 Eating Disorders work hard to be, essentially, unknown. They work to hide themselves from the outside world for fear of being "seen" or discovered because once they are, they know they have less of a chance of survival. In other words, people with Eating Disorders are experts at hiding their illnesses, and consequently, they may think that others do not or cannot fully understand what they are going through. One of the many benefits of working with an Eating Disorder therapist is that they see you.
The professional understands the harsh realities of the disorder and the complex ways it will manifest, and he/she will be able to speak to you in a language that connects directly with your experience. Furthermore, since those with Eating Disorders will go to great lengths to disguise their illness, it is essential to work with a professional who understands the insidious nature of the disorder.
A therapist who knows the game of Eating Disorders has seen it in action and knows the many different ways that the disorder will try and bend the truth, and he/she will know how to bring those areas to the surface. This can, of course, be scary if you are not willing to or ready to recover, but if you are seeking treatment with the hopes of really working on your illness, then working with someone who will call you out on the places you need to grow and change is the most beneficial place you can be.
If you are coming to therapy wanting a safe space to feel heard and held, then a professional who has expertise in the area you are struggling is the one who will be most successful at this. An expert in Eating Disorders understands the pain and torture that the disorder brings, and they have the utmost compassion for their patients because of this.
They can anticipate the needs of the patient because they know the different themes that often come up in working with the disorder, and they are aware of ways to meet those needs. For example, the individual might be struggling with a fear of abandonment, which is common in the case of Anorexia Nervosa.
The therapist then might provide extra support and comfort to the patient and reassure the patient that they will not abandon them, which in turn will enable the patient to feel a greater sense of ease and openness towards the therapeutic process.
Moreover, the Eating Disorder therapist creates the structure and guidance that the patient so badly needs. According to Hardman [1], "Nebulous and unguided therapy can create additional confusion and insecurity for patients with eating disorders. It is helpful to give the patient information about the process of therapy and the process of change.
It is helpful to predict struggles and to help them anticipate the ups and downs of recovery and to prepare for these times. Tell the patient what's going to happen, the sequence of events, why you are doing what you are doing, what they can expect, and the changes they will go through.
This increases their trust in your understanding of them and your ability to help them." A therapist with expertise in Eating Disorders has the knowledge and experience to enable them to create a safe, structured, and supportive space for the patient to work on their recovery.
Eating Disorder recovery is often spotted with relapse and is not always linear, but that is all part of the natural process. A therapist specializing in Eating Disorders has this knowledge and will anticipate some bumps along the road, and will be able to encourage the patient to stay motivated and assure them that the bumps do not mean they are back-peddling. They will encourage them to keep moving forward.
Altogether, if you are someone who is struggling with an Eating Disorder, your best option is to seek out a professional who really knows Eating Disorders. They will have all of the expertise to best guide you as you work through the complexities of your disorder, and they will make you feel supported and understood throughout the process.
They will be able to anticipate struggles and help guide you during more difficult times. Most importantly, they will make you feel seen and heard, which is perhaps the most needed aspect of Eating Disorder treatment.
---
References:
[1] Hardman, Randy K. "Therapeutic Guidelines and Experiential Interventions in the Treatment of Eating Disorders (July 2014). https://centerforchange.com/therapeutic-guidelines-experiential-interventions-treatment-eating-disorders/
---
About the Author:
Emma Demar, LMSW is a therapist at Intrinpsych Woman on the Upper East Side of Manhattan. She holds an LMSW from Fordham University and holds a BA in Creative Writing from Trinity College. Emma recently completed a 2-Year Fellowship at Intrinpsych where she was expertly trained in Eating Disorders and DBT.
She uses a holistic approach in working with her patients, drawing from her background in Psychodynamic, CBT, and DBT, and she likes to begin where the client is and work from a strengths-based perspective. She specializes in Eating Disorders, OCD and related mental health disorders. Emma uses a direct, honest and open approach in working with her patients, who are generally women ages 12 to 32. She freelance writes for various mental health websites, and she blogs on her own website, thattrendytherapist.com.
---
The opinions and views of our guest contributors are shared to provide a broad perspective of eating disorders. These are not necessarily the views of Eating Disorder Hope, but an effort to offer a discussion of various issues by different concerned individuals.
We at Eating Disorder Hope understand that eating disorders result from a combination of environmental and genetic factors. If you or a loved one are suffering from an eating disorder, please know that there is hope for you, and seek immediate professional help.
Reviewed & Approved on February 25, 2020, by Jacquelyn Ekern MS, LPC
Published February 25, 2020, on EatingDisorderHope.com