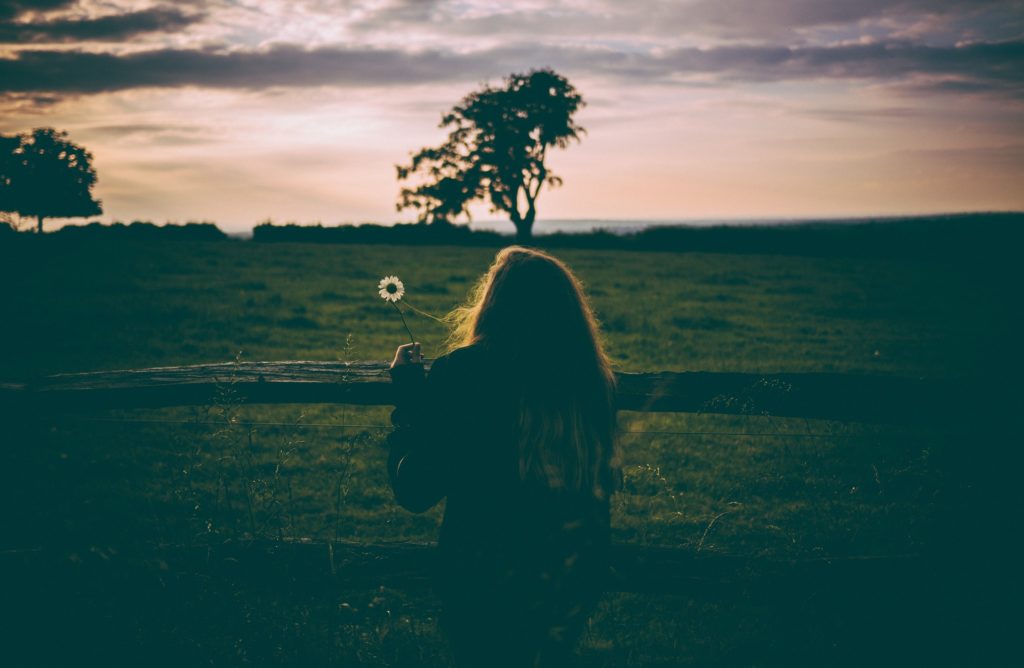 Being able to work on relapse prevention is about identifying triggers, understanding where they come from, taking each day as they come, and remember that recovery is a process. This can be difficult to do when you do not have a treatment team, but not impossible to do on your own.
The goal of treatment is to recognize that recovery is about personal growth and developmental milestones [1].
Each part of recovery can come with setbacks and possible relapses. It does not mean that you are starting over, but learning from each fallback and continuing forward.
Stages to Relapse Prevention
There are stages to relapse prevention. First, the goal is to understand triggers. Knowing when events, situations, and people may trigger your eating disorder.
This can take time, reading educational or inspiration books, using online thought processing tools can help you understand why some events may be triggering than others.
Secondly, relapse prevention is about your own personal growth and development. Eating disorders can stunt a person's mental and emotional development, and recovery is about being able to grow.
Relapse prevention within this is learning how to manage setbacks and relapses. It is knowing that coping skills and tools are available to help you.
Third, tools such as therapy techniques, mind-body relaxation, and healthy coping skills are a part of relapse prevention. These can aid in being able to challenge negative thinking and develop coping skills when relapses occur.
Relapses occur emotionally, mentally, and physically [1]. With emotional relapses, you may be thinking about not wanting to feel the way you did in previous relapses.
Emotions, however, can trigger relapses, and learn how to identify, process, and manage emotions is an integral part of relapse prevention.
Many individuals tend to avoid emotions, isolate when feeling overwhelming, and focus on others care, rather than their own care. This can lead to poor sleeping and eating patterns and trigger eating disorder behaviors.
Paying attention to your own self-care means that you tend to your own physical self-care, such as sleep and nurturing your body. It can also be emotional where you take time to be kind to yourself and give permission to love yourself, have fun, and enjoy the small moments.
Mental relapse is the negative thinking and thought patterns that go on in your head. As triggers occur, it can be more difficult to control cognitive resistances to the eating disorder.
During the beginning of a relapse, it can be comforting to think about how the eating disorder provides comfort and avoidance of some of these thoughts and emotions.
Practicing relapse prevention, however, is being able to cope with these situations through coping skills and support.
How to Redefine Relapse Prevention
Redefining relapse prevention is about learning how to get outside of the eating disorder. First, learning how to have fun again is essential.
Too often, when a person is caught up in their eating disorder, fun is not a part of it. Frequently a person's identity gets lost in the eating disorder, and you may forget who you are without it.
Focus on the positives. Positive people, events, and times of year are a part of living and enjoying life. Research has shown that when people expect to have fun, they typically do, and when we anticipate something will not be fun, it usually is not [1].
Learn from relapses and setbacks is a part of the recovery process. Some delays help you learn how to set healthy boundaries, asking for help and support, and avoiding high-risk situations. Another part of this is practicing self-care.
Remember that setbacks are normal, and a part of the recovery process. Through them, a person learns how to manage or cope differently, plan ahead, and to look at the success within the situation, rather than focus on the negative.
Learn how to be comfortable with being uncomfortable. When we first practice something new, it is uncomfortable until we practice it over and over. This is also true for eating disorder recovery.
It is possible to learn how to change thinking, change behavioral patterns, and learn new coping skills, but at first, they are difficult and challenging because it feels and seems different than how you have been responding prior to recovery.
Recovery and Support
Being able to maintain recovery involves planning and support [2]. If you are working your recovery without a treatment team, there are some other options to help you with relapse prevention and preparation.
Remember to have self-acceptance through being compassionate with yourself. Being able to remember that each moment is a learning experience, and forgiving yourself for listening to the eating disorder can help you focus on recovery.
Too often, individuals will become harder on himself within a relapse rather, than self-compassionate and it can lead to engaging in more eating disorder behaviors. Being able to forgive oneself when a setback does occur, allows yourself to practice accepting yourself flaws and all.
Practice positive self-talk. Use online resources such as Mirror-Mirror or Project Heal to find positive self-statements.
Being able to use positive statements on a daily basis can help you change your inner dialogue. Using positive comments can help fight the eating disorder talk, reducing relapses.
Recognize signs of a relapse as they occur. Remember that if your thoughts are turning increasingly toward calorie counting, dieting, or if you are beginning to hide your eating disorder behaviors, and have increasing compensating behaviors, then you might be starting to relapse.
Reach out to peer support groups, trusted family, and friends, to help support you on your recovery journey.
Relapse prevention is possible for a period of time without a treatment team through online resources, family and friend supports, peer support groups and online learning. Getting a therapist at the very least can be beneficial even if a full treatment team is not possible.
---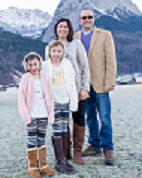 About the Author: Libby Lyons is a Licensed Clinical Social Worker and Certified Eating Disorder Specialist (CEDS). Libby has been practicing in the field of eating disorders, addictions, depression, anxiety and other comorbid issues in various agencies. Libby has previously worked as a contractor for the United States Air Force Domestic Violence Program, Saint Louis University Student Health and Counseling, Saint Louis Behavioral Medicine Institute Eating Disorders Program, and has been in Private Practice.
Libby currently works as a counselor at Fontbonne University and is a Adjunct Professor at Saint Louis University, and is a contributing author for Addiction Hope and Eating Disorder Hope. Libby lives in the St. Louis area with her husband and two daughters. She enjoys spending time with her family, running, and watching movies.
---
References:
[1] Melemis, S. M. (2015, September). Relapse Prevention and the Five Rules of Recovery. Retrieved August 30, 2017, from https://www.ncbi.nlm.nih.gov/pmc/articles/PMC4553654/
[2] Slips, Lapses and Relapses. (n.d.). Retrieved August 30, 2017, from https://www.nationaleatingdisorders.org/slips-lapses-and-relapses
---
The opinions and views of our guest contributors are shared to provide a broad perspective of eating disorders. These are not necessarily the views of Eating Disorder Hope, but an effort to offer discussion of various issues by different concerned individuals.
We at Eating Disorder Hope understand that eating disorders result from a combination of environmental and genetic factors. If you or a loved one are suffering from an eating disorder, please know that there is hope for you, and seek immediate professional help.
Published on December 14, 2017.
Reviewed By: Jacquelyn Ekern, MS, LPC on December 14, 2017.
Published on EatingDisorderHope.com