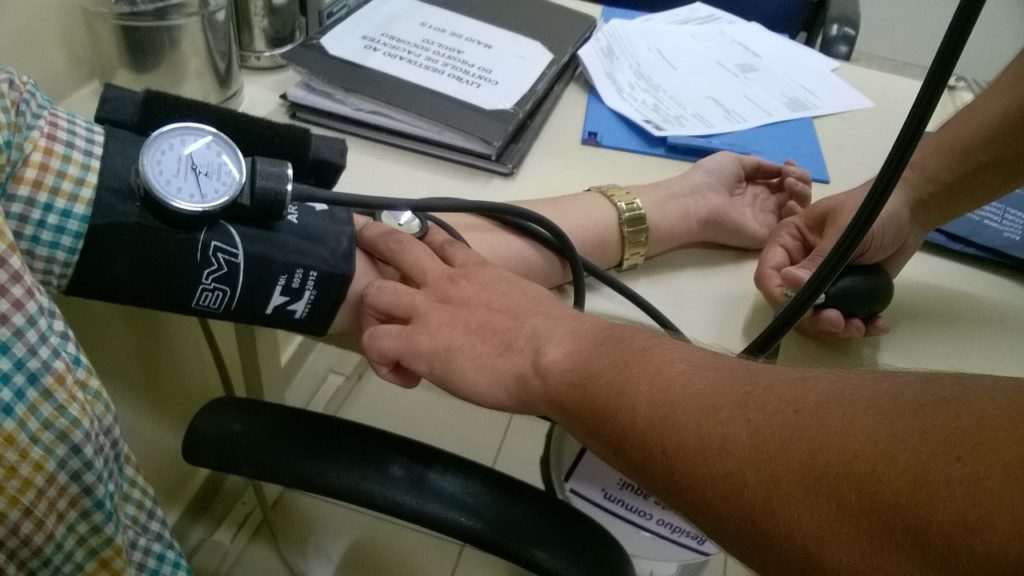 Think you or a loved one may have Binge Eating Disorder? You're not alone. Binge Eating Disorder (BED) is the most common eating disorder in the United States, impacting an estimated 2.8 million American adults, according to a survey cited by the National Eating Disorders Association (NEDA) [1]. A 2007 study further revealed that BED is over three times more common than anorexia and bulimia combined and is more common than breast cancer, schizophrenia, and HIV [2].
Characterized by frequent episodes of binge eating (eating large amounts of food in a short period of time), BED can lead to a myriad of health issues, including obesity, certain types of cancer, high blood pressure, and diabetes. Individuals with BED are also at an increased risk for psychiatric illnesses like depression, anxiety, and substance abuse [3].
The good news is, Binge Eating Disorder is a highly treatable illness that many people fully recover from. However, proper diagnosis and professional treatment are key to a successful recovery.
So if you or a loved one think you may have BED, take the first step towards recovery today by scheduling an appointment to speak with your doctor. Your doctor will assess your situation to help determine if you have BED and guide you towards the best treatment options. If you're not sure how to get the conversation started with your healthcare provider, here are four tips for speaking with your doctor about binge eating disorder.
4 Tips for Speaking with Your Doctor about Binge Eating Disorder
Start the Conversation
When it comes to speaking with your doctor about BED, often one of the hardest things to do is simply knowing how to get the conversation started. If you're unsure what to say or how to approach the subject of BED, here are a few tips to help you get the conversation going:
When you set the appointment, let your doctor know you're coming in to discuss Binge Eating Disorder.
Bring up the topic early on in the appointment, so you have plenty of time to talk.
Start the conversation with a simple question like, "I've read about Binge Eating Disorder, can you tell me more?"
Before the visit, fill out a Binge Eating Disorder symptom checklist and bring along a printed copy to give to your doctor.
Let your doctor know getting help for the disorder is your top priority by staying focused on BED during the visit.
Be Prepared
If you're feeling nervous or uncertain about speaking with your doctor about BED, know that you're not alone. Many people experience nervousness or mild anxiety when visiting the doctor.
Unfortunately, this can cause you to clam up, forget your questions, and ultimately lead to an unproductive doctor's visit. The best way to combat any "doctor's jitters" you may be feeling is to prepare for your visit ahead of time.
Write down a list of questions you want to ask, concerns you hope to discuss, and anything else you want to speak with your doctor about. Bring your notes with you, and don't be afraid to refer to them throughout the visit. If you're not sure what types of questions to ask your doctor, here are some ideas to get you started:
Have you helped other people with Binge Eating Disorder? If not, can you refer me to a doctor who has experience with BED?
Do I need a physical exam or any tests run to look for problems related to BED?
What health problems should I be concerned about?
Where can I get more information about BED and treatment options?
Can you refer me to an eating disorder treatment program or ED specialist in the area?
Can you refer me to an ED dietitian and ED counselor?
Where can I find a BED or eating disorder support group?
Share Details
When speaking with your doctor about BED, try to be as open and honest as possible. While it may not be easy to share the details of your binge eating episodes, remember that your doctor is not judging you.
They are there to help you. And the only way they can help is if they know what's really going on. So be honest about your symptoms and struggles, knowing that the information you provide will help your doctor better understand and assess your situation so you can receive the help you deserve. Here are some helpful details you may want to share with your doctor:
How often the binge eating episodes occur
How long the episodes typically last
How much food is consumed during a typical binge episode
What is happening in your life when the bingeing episodes occur
How you feel before, during, and after the episodes
Don't Give Up
If, after speaking with your doctor about Binge Eating Disorder, you still have unanswered questions/concerns or your doctor did not refer you to an eating disorder specialist, don't be afraid to schedule another appointment or ask to speak with a doctor who has more experience with eating disorders. The most important thing is for you to find a health care provider that will help and support you on your journey to recovery, so don't give up until you find a doctor that is right for you.
---
References:
[1] Statistics & Research on Eating Disorders. National Eating Disorders Association. (2020, May 8). https://www.nationaleatingdisorders.org/statistics-research-eating-disorders.
[2] Hudson JI, Hiripi E, Pope HG Jr, and Kessler RC. (2007). The prevalence and correlates of eating disorders in the National Comorbidity Survey Replication. Biological Psychiatry, 61(3):348-58. doi:10.1016/j.biopsych.2006.03.040.
[3] Binge Eating Disorder. Johns Hopkins Medicine.
https://www.hopkinsmedicine.org/health/conditions-and-diseases/eating-disorders/
binge-eating-disorder.
---
About the Author:
Sarah Musick is a freelance writer who specializes in eating disorder awareness and education. After battling with a 4-years long eating disorder, she made it her mission to help others find hope and healing in recovery.
Her work has been featured on numerous eating disorder blogs and websites. When she's not writing, Sarah is off traveling the world with her husband.
---
The opinions and views of our guest contributors are shared to provide a broad perspective on eating disorders. These are not necessarily the views of Eating Disorder Hope, but an effort to offer a discussion of various issues by different concerned individuals.
We at Eating Disorder Hope understand that eating disorders result from a combination of environmental and genetic factors. If you or a loved one are suffering from an eating disorder, please know that there is hope for you, and seek immediate professional help.
Published January 31, 2021, on EatingDisorderHope.com
Reviewed & Approved on January 31, 2021, by Jacquelyn Ekern MS, LPC