Bullying has moved from the playground to the Internet. With social media, kids, teens, and adults have instant access to anyone at any time. Facebook, SnapChat, Instagram, Reddit…these all take away the ability to have a break from our peers.
How Bullying Has Changed
Cyberbullying is bullying that occurs over digital devices such as cell phones, computers, and tablets [1].
It can happen in any social media, gaming, texting, or app program where more than one person engages in the shared content.
Bullying includes sending, posting, or sharing negative, harmful, false, or harmful content about someone else [1]. Behaviors include sharing personal or private information about another person that would cause humiliation or embarrassment.
New Dangers
The danger of cyberbullying is that once information is shared or posted, it can not be removed. It creates a digital file of the content that can be viewed by anyone who has access to the internet.
Cyberbullying has become harder to detect in schools and among parents. It is much easier to hide this type of torment with technology. This type of bullying is also constant, and there is no relief for a victim who is being targeted.
The information posted by a cyberbully is permanent and public information. If cyberbullying is not reported, the content cannot be removed from the social media platform.
Statistics
In 2015, the National Center for Education Statistics and Bureau of Justice Statistics reported that 21% of American students aged 12-18 experienced bullying [1].
The Center for Disease Control also reported in the same year that an estimated 16% of high school students were cyberbullied within the 12 months before the survey [1].
Understanding Bullying
Knowing what cyber-bullying looks like can help parents prevent or stop it. Often a perpetrator is a peer and will send or post negative comments, disconcerting pictures, or rumors about the victim that are mean, hurtful, or embarrassing.
The victim may receive multiple emails or messages to kill or hurt themselves by the bully. Bullies will also pretend to be another person to try to gain the trust of the victim and gather personal information to use against the victim later.
Bullies will also post or text hate statements about the victim's race, sexual orientation, religion, or ethnicity, and may even create a bullying website about the victim.
Bullying increases the risk for suicide and self-harm behaviors [1]. Bullying can be relentless and increase anxiety and depression symptoms and behaviors in the victim.
Some examples of cyberbullying include sharing nude photos, making false accusations or lying about a situation that a student was involved in when they were not.
Other examples include being bullied for a person's socioeconomic status, or a peer will create a false identity profile to establish a fake romantic relationship with the intended victim to gather personal information.
This information is then shared with classmates who bully or shame the victim as well.
Some bullies will target individuals who are disabled or appear different from themselves and harass them via text or on social media.
Perpetrators may use derogatory names and encourage the victim to kill themselves or that they would be better off dead due to their disability.
Other victims identified are school-aged youth who are LGBT-Q and can be bullied through social media, texting, and death threats. Some perpetrators will create anti-gay movements within the school or online against the victim to encourage further bullying.
"Doxing" over gaming is another popular cyberbullying tactic. The victim will be playing an online game, and the perpetrator will post the victims email, address, phone number, social media links, etc. on the public forum of the game.
This "doxing" allows any public user to comment, bully, show up at the person's house, send threats, etc. as well as block the victim from playing other online games.
Protection
There are criminal laws in most States that protect individuals that have been bullied. Not all States, however, have statutes that apply to cyberbullying or bullying that occurs outside of school [1].
Schools can take action required by law or with local or school policies that allow them to discipline perpetrators or take other steps.
Criminal harassment statutes often have a basis for bringing forth charges in severe bullying cases, such as those where a suicide has occurred.
Nearly half of the United States include 'cyberbullying' in their broader bullying laws and most states include either cyberbullying or 'electronic harassment' [2].
Penalties for cyber-bullying are typically broad and depend on the state and applicable laws. Sanctions range from civil penalties, such as school interventions (suspensions or expulsions), to jail time and felony convictions [2].
Advice for Parents
Monitor your child or teen's online use, apps, and browsing history frequently. Check for any possible signs of cyberbullying that may be occurring.
It is possible to reset your child's phone location and privacy settings to ensure that they are not 'findable' by unknown people.
Talk with your child about boundaries and rules with online and internet use. Have access to all of their passwords to devices and applications. "Friend" your child online to follow what is happening on their pages.
Ensure that as parents, you are gaining education on latest applications and platforms that are being released. Knowing what is out there and what the current social media platform is can help you be prepared to protect your child.
Research digital monitoring software to see if this is appropriate for your child. These applications can set the level of exposure to which your child has access to adult content, and use parental control on your child's devices.
Bullying and Cyberbullying have serious consequences. Sometimes it results in the victim's death. Stay connected with your child. Help them get through the bullying or help them get treatment for being a bully.
---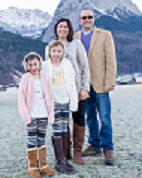 About the Author: Libby Lyons is a Licensed Clinical Social Worker and Certified Eating Disorder Specialist (CEDS). Libby has been practicing in the field of eating disorders, addictions, depression, anxiety and other comorbid issues in various agencies. Libby has previously worked as a contractor for the United States Air Force Domestic Violence Program, Saint Louis University Student Health and Counseling, Saint Louis Behavioral Medicine Institute Eating Disorders Program, and has been in Private Practice.
Libby currently works as a counselor at Fontbonne University and is an Adjunct Professor at Saint Louis University, and is a contributing author for Addiction Hope and Eating Disorder Hope. Libby lives in the St. Louis area with her husband and two daughters. She enjoys spending time with her family, running, and watching movies.
---
References:
[1] What Is Cyberbullying. (n.d.). Retrieved January 18, 2018, from https://www.stopbullying.gov/cyberbullying/what-is-it/index.html
[2] Cyberbullying. (n.d.). Retrieved January 18, 2018, from http://criminal.findlaw.com/criminal-charges/cyber-bullying.html
---
The opinions and views of our guest contributors are shared to provide a broad perspective of eating disorders. These are not necessarily the views of Eating Disorder Hope, but an effort to offer discussion of various issues by different concerned individuals.
We at Eating Disorder Hope understand that eating disorders result from a combination of environmental and genetic factors. If you or a loved one are suffering from an eating disorder, please know that there is hope for you, and seek immediate professional help.
Published on March 11, 2018.

Published on EatingDisorderHope.com