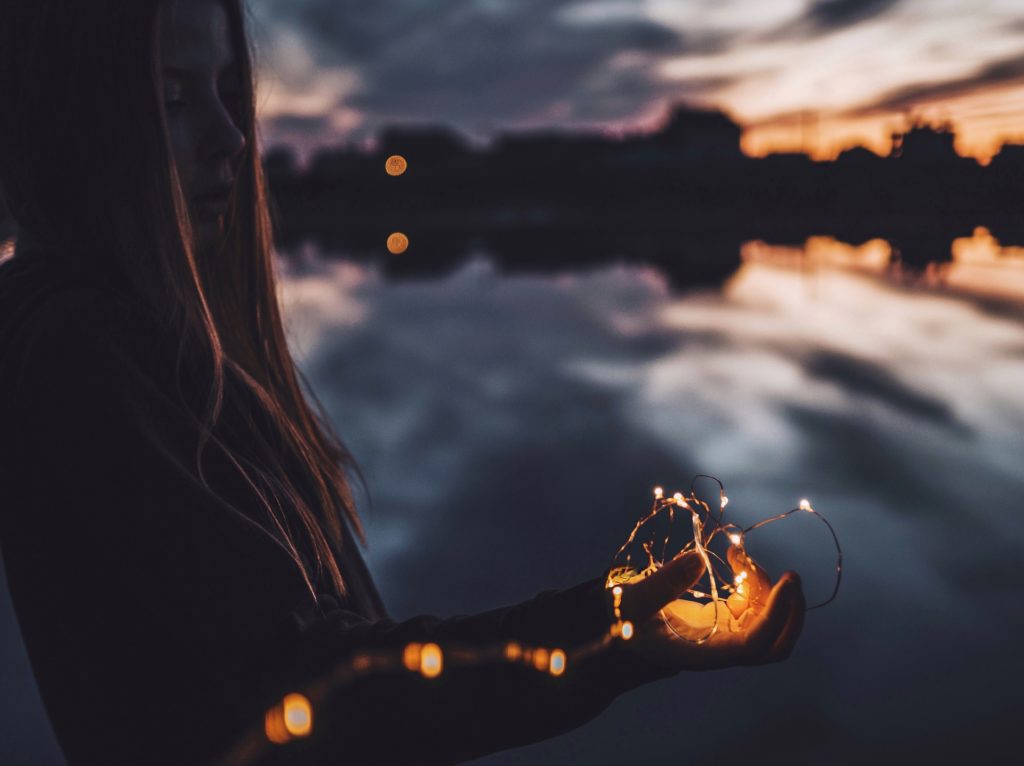 Self-care during the holidays can be the difference between a relapse and staying on track with eating disorder recovery.
Practicing self-care can keep your eating disorder at bay and not allow unhealthy behaviors to override the joy and fun of the holiday season.
Understand Your Limits
Understand your limits during the holiday season [1].
This is part of practicing self-care and can include not attending or leaving early from a holiday event.
There may be situations are not ready to handle, or become too triggering, and recognizing that is alright. Have alternative plans set up as a back up to be able to see nurturing and supportive friends.
Challenges yourself in small ways. It can be triggering to think about and be faced with the various holiday foods that are not typical of our everyday eating. Work with your treatment team, especially nutritionist to be able to work on an adapted meal plan for your holiday events.
This allows you to keep working your recovery while still facing challenges in small steps. Having a plan can help you meet small challenges and feel they are achievable, rather than going into situations feeling unprepared.
Focus on the bigger picture of the holidays. Being able to spend time with loved ones and those who support you is important.
Look at the moments you are looking forward to around holidays such as snow, or ice skating, seeing loved ones, and holiday traditions can help distract you from falling victim to eating disorder cyclical thinking.
Being able to talk with a supportive friend or family member during your holiday can help make a challenging situation more doable.
Planning to be able to have an identified person who supports your treatment and recovery can help within the moment decisions or upcoming triggering conversations.
It can be someone who will listen to your struggles, and offers encouragement, to a friend who can help you get through a holiday meal.
Plan Ahead
Plan ahead for the holidays and your self-care plan. Talk out and identify high-stress people and situations. Knowing if a family or friend member is prone to talk about food, weight, diets, etc., you can plan to have an exit plan not to engage them in conversation.
Knowing that a person's house or certain holiday event may be triggering you can make alternative plans.
Identify if there are some holiday events that you will not attend and plan for restorative time for self-care needs [2]. Plan to go to a movie, attend a yoga or meditation class, check-in with a local peer support group, or talk a walk.
Plan for moments where you can be present and mindful of what you are doing. It is easy to be caught up in the holiday chaos and stress and forget how powerful living in the moment can be.
Another option can be to look into volunteer work during the holiday season. There is something empowering and humbling about volunteering for others.
It can keep you focused on things outside of your own head and remember that we are all connected in some way as human beings.
Giving back to others involves our compassion, patience, and emotions. This in turn can help you practice your own self-compassion and patience in your eating disorder recovery.
Prepare Conversations
Conversations during the holidays can also be triggering [2]. Plan to practice verbal responses with those that may be triggering and you are not able to avoid.
Set boundaries and verbalize those with family and loved ones ahead of time. Ask that others do not comment on your body, food choices, or past behaviors.
Practice and plan ways to cope with conversations that may be triggering or ones that you may want to avoid.
Learn on-the-movement internal and external coping skills such as how to deflect from a triggering comment. Practice topic changes in conversation or how to exit from a situation if you are feeling overwhelmed.
Being assertive is also important in eating disorder self-care. Practicing with your therapist on how to be assertive in body language, verbally, and boundaries are important in taking care of yourself.
Too often with eating disorders, the disorder itself is disarming. It can beat you down to where you feel passive to its control, and that can transfer to loved ones.
Being able to practice "I" statements and boundary setting with others can be powerful tools of self-care during the holidays.
Internal Messages
Practicing internal self-talk is also a part of self-care. Practice and plan out how you can challenge your thoughts.
Work with a therapist on cognitive-behavioral therapy tools on identifying triggering and negative thinking patterns and emotions, and learning more realistic reframing ideas. This can help with relapses and practice forgiveness and self-compassion.
These tools are important in relapse prevention due to the fact that it allows you to have the power and control over your own inner dialogue rather than the eating disorder voice.
Keeping a written journal of your daily thoughts and how you were challenged, where you feel you could improve, and how you succeeded can help you track your progress and address any needed issues in your next therapeutic session or group therapy meeting [3].
Talking to your treatment team and working to identify triggering situations, following your meal plan, preparing for travel, and making a list of self-care tools and techniques can help you successfully navigate the holiday season.
---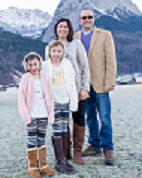 About the Author: Libby Lyons is a Licensed Clinical Social Worker and Certified Eating Disorder Specialist (CEDS). Libby has been practicing in the field of eating disorders, addictions, depression, anxiety and other comorbid issues in various agencies. Libby has previously worked as a contractor for the United States Air Force Domestic Violence Program, Saint Louis University Student Health and Counseling, Saint Louis Behavioral Medicine Institute Eating Disorders Program, and has been in Private Practice.
Libby currently works as a counselor at Fontbonne University and is a Adjunct Professor at Saint Louis University, and is a contributing author for Addiction Hope and Eating Disorder Hope. Libby lives in the St. Louis area with her husband and two daughters. She enjoys spending time with her family, running, and watching movies.
---
References:
[1] Lessons in Self-Care: 5 Ways to Survive and Thrive Through the Holidays When You Have an Eating Disorder. (2016, January 25). Retrieved August 30, 2017, from https://www.nationaleatingdisorders.org/blog/lessons-self-care-5-ways-survive-and-thrive-through-holidays-when-you-have-eating-disorder
[2] Coping with the Holidays. (n.d.). Retrieved August 30, 2017, from http://nedic.ca/coping-holidays
[3] M. (2014). Eating Disorders and Holidays. Retrieved August 30, 2017, from http://www.mirror-mirror.org/holiday.htm
---
The opinions and views of our guest contributors are shared to provide a broad perspective of eating disorders. These are not necessarily the views of Eating Disorder Hope, but an effort to offer discussion of various issues by different concerned individuals.
We at Eating Disorder Hope understand that eating disorders result from a combination of environmental and genetic factors. If you or a loved one are suffering from an eating disorder, please know that there is hope for you, and seek immediate professional help.
Published on December 12, 2017.
Reviewed By: Jacquelyn Ekern, MS, LPC on December 12, 2017.
Published on EatingDisorderHope.com