Eating disorders are psychiatric illnesses that are chronic by nature, meaning it often takes months or even years to establish long-term recovery.
Even then, many individuals with an eating disorder will struggle to recover, as there are many complex factors involved.
Understanding the Chronicity of Eating Disorders
For anorexia nervosa, research has demonstrated that 50% of cases resolve in complete remission, with partial remission observed in 20-30% of cases, and 10-20% of cases resulting in chronicity [1].
With bulimia nervosa, a six-year follow up study of individuals who received treatment showed that approximately 60% were found to have a good prognosis, with about 30% considered partially recovered and 10% determined to have a poor prognosis [2].
This data demonstrates the length of time in which a person might struggle with an eating disorder. Prognostic factors that might be involved include the onset of the eating disorder, presence of any co-occurring illnesses or substance abuse, body image disturbances, disease duration, social adjustment and more [3].
Examining the nature of eating disorders is helpful in understanding why many sufferers commonly form their identity and even self-worth around the disease itself. For example, a person struggling with anorexia may find their life defined by treatment centers, doctors appointments, meal planning and more.
Other individuals who have been through recurring cycles of treatment and relapse may feel that life will never change or that the eating disorder will always have some sort of power over their lives.
It is also not uncommon for eating disorder sufferers to feel stuck in their behaviors and mindset, unable to remember what a life without an eating disorder was like. This is especially true for those who have had an eating disorder for years or from a young age.
Learning to Rebuild Your Identity
When you understand the nature of the disease you are dealing with, you can be better equipped in knowing how to overcome it. In the case of eating disorder recovery, accessing the appropriate tools you need for treatment can support recovery for the long-term and help you begin to build your identity outside of the eating disorder itself.
Multidisciplinary and comprehensive treatment is one of the most important factors in improving the prognosis of these chronic illnesses, helping support the possibility of complete remission.
It is also important to understand that treatment requires daily diligence and commitment to taking small steps forward.
While in the moment it might not seem like much, following treatment recommendations, whether a meal plan outlined by your dietitian, attending therapy regularly, consistently taking your medication, etc., are all powerful steps toward overcoming your eating disorder.
This often means doing the very thing you may be afraid of, like eating a meal or snack, exploring difficult aspects in treatment, including your loved ones when appropriate, and more. When your identity has become completely aligned with the eating disorder, it is crucial to follow the guidance of your treatment team, who understand how to help support your recovery journey.
Remembering Life Without Your Eating Disorder
When in the throes of an eating disorder, it can be difficult to imagine anything outside the behaviors you have become entrenched in. Eating disorders often serve as a coping mechanism through overwhelming circumstances, and not having this to fall back can feel like a scary thing.
Even if you have grown accustomed to "functioning" with your eating disorder and have accepted your disease as the norm for your life, remember that there is the potential for full remission from this disease that has likely taken much from you.
Writing both short and long term goals for yourself can help you envision the life you are striving toward, giving purpose to the steps you are taking in your recovery.
Committing to recovery from an eating disorder is definitely not an easy thing, and the process is both challenging and arduous, but remember what you are fighting for. You are giving yourself hope and purpose for moving forward.
If you find yourself struggling to rebuild an identity apart from your eating disorder, brainstorm with your loved ones and trusted treatment professionals, including your therapist or counselor. Involve your family and friends, as they can often help you remember your life before your eating disorder developed.
Always know that there is hope for recovery and resources available to support you in your journey toward freedom from an eating disorder.
---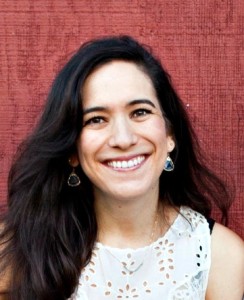 About the Author: Crystal is a Masters-level Registered Dietitian Nutritionist (RDN) with a specialty focus in eating disorders, maternal/child health and wellness, and intuitive eating. Combining clinical experience with a love of social media and writing, Crystal serves as the Director of Content and Social Media for Eating Disorder Hope/Addiction Hope, where her passion to help others find recovery and healing is integrated into each part of her work.
As a Certified Intuitive Eating Counselor, Crystal has dedicated her career to helping others establish a healthy relationship with food and body through her work with EDH/AH and nutrition private practice.
---
References:
[1]: Lowe B, Zipfel S, Buchholz C, DupontY, Reas DL, HerzogW. Long-term outcome of anorexia nervosa in a prospective 21-year follow-up study. Psychol Med. 2001;31(5):881-90.
[2]: Quadflieg N, Fichter MM. The course and outcome of bulimia nervosa. Eur Child Adolesc Psychiatry. 2003;12 Suppl 1:I99-109.
[3]: Fisher M. The course and outcome of eating disorders in adults and in adolescents: a review. Adolesc Med. 2003;14(1):149-58.
---
The opinions and views of our guest contributors are shared to provide a broad perspective of eating disorders. These are not necessarily the views of Eating Disorder Hope, but an effort to offer discussion of various issues by different concerned individuals.
We at Eating Disorder Hope understand that eating disorders result from a combination of environmental and genetic factors. If you or a loved one are suffering from an eating disorder, please know that there is hope for you, and seek immediate professional help.
Published on April 25, 2017.
Last Updated & Reviewed By: Jacquelyn Ekern, MS, LPC on April 24, 2017.
Published on EatingDisorderHope.com