Dr. Mark Gold's Research You Can Use
Every 62 minutes, at least one person loses their life as a direct result from an eating disorder. A recent study aimed to review the fluctuations in starvation symptoms gradually and evaluate their role as potential predictors of change in eating disorder and the general psychopathology in patients with anorexia nervosa.
Around 30 million Americans, indiscriminate of age and gender, suffer from an eating disorder in the U.S. Despite the fact that eating disorders have the highest mortality rate of any mental illness, it is still widely misperceived to be a matter of volition.
Understanding starvation and anorexia nervosa
Anorexia nervosa is characterized by a significant and persistent reduction in food intake that results in severely low body weight and extreme malnourishment. This condition is fueled by a relentless pursuit of thinness, a distorted body image, a fear of gaining weight and extremely disturbed eating behaviors.
The Minnesota Starvation Study in 1950 was the first to define the symptoms of dietary restriction and being underweight. Many of these self-reported symptoms of the volunteers were found to be similar to those observed in patients with anorexia nervosa. This established the grounds for a general agreement that many of the psychosocial symptoms experienced by anorexic patients were consequences stemming from weight loss and dietary restrictions, primarily classified as the "starvation symptoms."
Yet, little is still understood about the fluctuation in starvation symptoms post the refeeding and body weight restoration. Based upon the cognitive behavioral theory of anorexia, many symptoms of anorexia nervosa are subsidiary to dietary restriction and weight loss. Hence, starvation symptoms are believed to further encourage dietary restriction by compromising a person's self-control and exacerbating their urge to control overeating, body shape, and weight.
The more recently advocated transdiagnostic cognitive behavioral theory of eating disorders laid particular importance on social withdrawal trends seen in starvation, as it further encouraged self-absorption and isolation of patients from external experiences that threatened their perception of eating and body image.
The study
The study recruited 90 adult female patients, aged between 18 and 65 years, battling with anorexia nervosa. Sixty-three of these participants were diagnosed as having anorexia nervosa restricting type and 27 engaged in binge eating.
Body Mass Index (BMI), Eating disorder Examination (EDE) interview, Eating Disorder Examination Questionnaire (EDE-Q), Brief Symptom Inventory (BSI) and Starvation Symptoms Inventory (SSI) scores were recorded at admission, at the end of treatment, and at a 6-month follow-up. All of these tests, excluding the EDE, were conducted four weeks into the treatment in order to evaluate the role of refeeding on these variables.
The treatment included intensive enhanced cognitive behavioral therapy. Patients were treated for 20 weeks: 13 weeks of inpatient treatment setting and seven weeks in day hospital. The participants also had to attend both individual and group cognitive behavioral therapy sessions and received dietician-assisted easting in the initial weeks of the program.
The first four weeks focused on refeeding and limiting health concerns without directly addressing the fundamental psychopathology of anorexia nervosa. This was emphasized upon after the 4-week mark, simultaneously incorporated with the gradual achievement of weight restoration. Following discharge from day hospitals at 20 weeks, participants were monitored for a 6-month follow-up period.
The treatment was associated with a significant increase in BMI, improvement in eating disorders and general psychopathology, and a substantial reduction in starvation symptoms. The fluctuations in SSI scores from baseline to four weeks depicted an improvement in EDE eating concern subscale and global BSI scores.
For patients who had restored their body weight by the conclusion of treatment (55 patients), dietary restraint and eating concern EDE-Q subscales, global EDE-Q and SSI scores demonstrated larger improvement in the first four weeks than in the remaining 16 weeks of treatment.
Why is this important?
Laboratory models and modeling of Anorexia Nervosa to understand the neuroscience of this disease and develop new treatments are often confounded by starvation. Weight restoration is esteemed to be a successful milestone in the treatment of anorexia nervosa.
Existing correlational data suggests favorable outcomes at 1-and-2-year follow-ups following a full weight restoration and a lower relapse risk at discharge. Yet, this study is the first of its kind to evaluate the changes in starvation symptoms in anorexic patients before and after a specialist treatment.
The data established a significant association between starvation symptoms and weight suppression, eating disorder and general psychopathology.
Even though patients treated with intensive correlational behavioral therapy have been shown in the past to achieve improvements in body weight, BMI, eating disorder and general psychopathology, this is the first time that this treatment has been associated with the alleviation of starvation symptoms.
What was even more interesting was to find how the severity of starvation symptoms at baseline influenced the changing patterns in eating and weight concern, and fluctuations in starvation symptoms in the first four weeks helped chalk out the trajectories over time regarding the eating concerns and general psychopathology.
This further supported the hypothesis that an early modification of starvation symptoms exerted a substantial clinical impact on the treatment of eating disorders. It was also suggested that starvation symptoms improved remarkably after early refeeding, even though the patients were still markedly underweight.
The authors proposed future research to explore further the mechanisms linking starvation symptoms, BMI and eating disorder psychopathology. Clinicians need to realize the importance of promoting the refeeding in the first weeks of treatment because the change in starvation symptoms in this period apparently contribute to a positive change in eating disorder and general psychopathology at both the conclusion of treatment and the follow-up.
---
References:
1. https://anad.org/education-and-awareness/about-eating-disorders/eating-disorders-statistics/
2. https://www.ncbi.nlm.nih.gov/pubmed/29737942
3. https://www.nimh.nih.gov/health/statistics/eating-disorders.shtml
---
About the Author: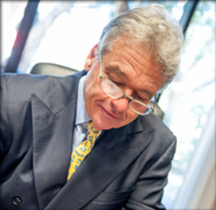 Mark S. Gold, M.D.  served as Professor, the Donald Dizney Eminent Scholar, Distinguished Professor and Chair of Psychiatry from 1990-2014.
Dr. Gold was the first Faculty from the College of Medicine to be selected as a University-wide Distinguished Alumni Professor and served as the 17th University of Florida's Distinguished Alumni Professor.
Learn more about Mark S. Gold, MD
---
About the Transcript Editor: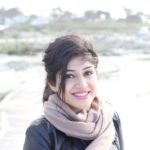 A journalist and social media savvy content writer with extensive research, print and on-air interview skills, Sana Ahmed has previously worked as staff writer for a renowned rehabilitation institute, a content writer for a marketing agency, an editor for a business magazine and been an on-air news broadcaster.
Sana graduated with a Bachelors in Economics and Management from London School of Economics and began a career of research and writing right after. Her recent work has largely been focused upon mental health and addiction recovery.
---
The opinions and views of our guest contributors are shared to provide a broad perspective of eating disorders. These are not necessarily the views of Eating Disorder Hope, but an effort to offer a discussion of various issues by different concerned individuals.
We at Eating Disorder Hope understand that eating disorders result from a combination of environmental and genetic factors. If you or a loved one are suffering from an eating disorder, please know that there is hope for you, and seek immediate professional help.
Published on January 11, 2019.
Reviewed & Approved on January 11, 2019, by Jacquelyn Ekern MS, LPC
Published on EatingDisorderHope.com