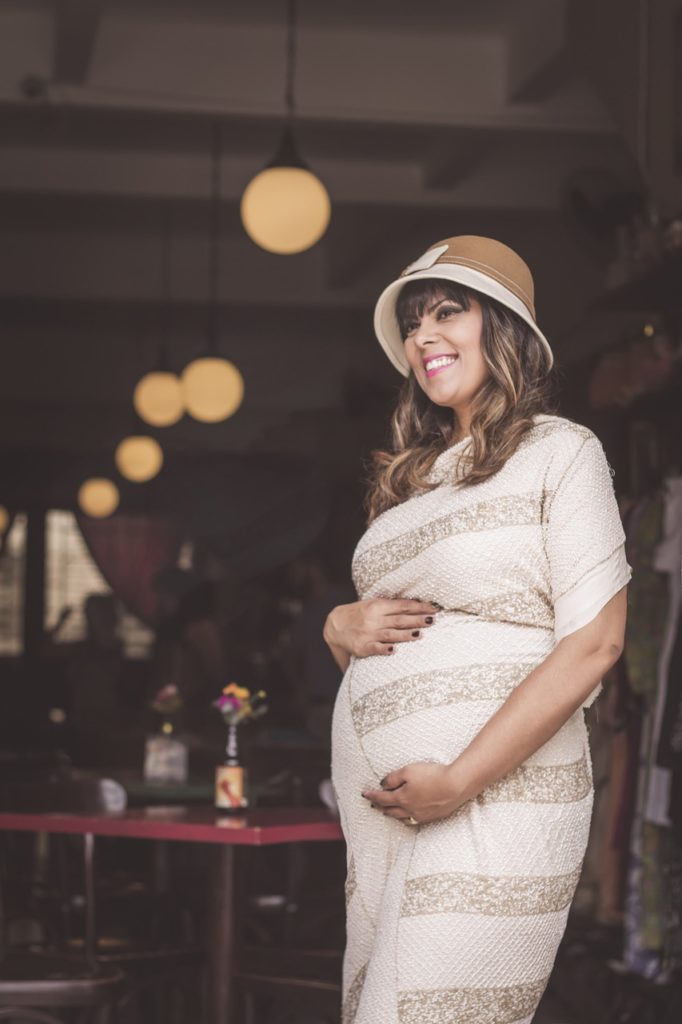 Weekly Hope is a Facebook Live interview series with Kirsten Haglund. It airs on Wednesdays on the Eating Disorder Hope Facebook Page. The interviews with our guests cover a wide array of various topics that relate to eating disorders and mental health. The guests include leading doctors, clinicians, experts, advocates, and people with their own recovery experiences, offering their insight and sharing their wisdom.
This discussion was held on November 28, 2018, the day before Thanksgiving.
Kirsten: I'd like to introduce our guest for today, Jena Morrow Margis, who is the alumni coordinator as well as the general inspiration warrior at Timberline Knolls Residential Treatment Center in Chicago, Illinois.
Hi Jena! Great to have you with us. First of all, can you tell us a little bit about what you do at Timberline Knolls?
Jena: Hi Kirsten! Amazing to be here. So, I have the coolest job on campus. I maintain contact with everyone who enrolled with us as a patient and then departed upon the conclusion of their treatment. I never have to say goodbye to anyone who got discharged and maintain a connection with them as they move on to the next step in their recovery and life.
It is not ongoing treatment but just an extended relationship and connection where we offer events for our alumni and ongoing support through our social media platforms.  Sometimes it means facilitating a return to treatment. I aim to keep all these processes as seamless as possible.
This job is amazing and a joy because I get to witness all the milestones of each patient and all the exciting prospects that open up post-treatment. I know so many of the TK alumni and love them all.
Kirsten: Jena is actually a second-time guest on our show. I also want to give a shout out to your facebook page. For all of you watching us right now, if you're not friends with Jena on facebook, you need to be because Jena has one of the greatest senses of humor. Her posts are hilarious, yet they all touch upon her own present journey through pregnancy.
This brings me to our topic of discussion today. We want to talk about motherhood and pregnancy and how to navigate this tremendous experience of life when someone is in recovery from an eating disorder, has struggled with one in their past or is currently in the middle of dealing with an eating disorder.
This is not talked about often enough, primarily due to the associated stigma, guilt, and shame surrounding this conversation. So, let's begin with you telling us a little about your family.
Jena: My son will be 17 by the time my daughter will be born. My son was born from my first husband, and my daughter is being born with my now forever husband, Tim. It will be a transition for my son, Jayden, as it will be a new role for him from no longer being the only child. All three of us are super excited.
Kirsten: That's amazing. Could you share with us your personal experience with how your second pregnancy has been? How can I be there for my pregnant friends during this beautiful journey of theirs, and how can I support them? Also, if they have had an eating disorder in the past, how much more difficult can it be for them and about what other elements do we need to be sensitive?
The last time you were with us, you so beautifully shared your story of recovery from an eating disorder years ago. Now, you are embarking upon this journey being in recovery. How is it different?
Jena: Obviously, everything that I am going to share with you today needs to be encapsulated in the fact that there is incredible joy associated with it all. I wouldn't trade this journey for anything and inherent to this experience is the real need for that sense of humor of mine that you mentioned.
It truly is humbling as a woman, knowing that you worked tremendously hard all these years in making a "peace" of sorts with the body you're living in, and then, in just a moment, you feel you are living in a different one. It is definitely challenging to say the least.
I believe you simply just have to laugh sometimes. Every day and in every moment of every day, I have a choice regarding how I am going to respond to the changes happening in my body.
Even more importantly, I've had to learn that it is perfectly okay to respond in two completely different ways at the same time. As women, we tend to be complicated with our emotions.
We never really feel one way throughout the day and adding hormones into that mix means you need to kind of learn to ride the wave. It is what it is.
I spent the first several months of pregnancy shaming myself for feeling the way I did. I felt horrible that I wanted this for 16 years and now that I have it, I was struggling and kept questioning myself for doing so. I eventually just had to come to a place of allowing myself to be exactly where I was which let me experience incredible joy and excitement.
You work hard to finally accept your body, and then you almost have to relearn some of these things, almost as if the training wheels are taken off and then once the baby arrives, you are in a different body once again. At the same time, it is a privilege being a woman, given our ever-evolving nature, and I am looking forward to the rest of it.
This conversation will continue in EDH Weekly Hope – Jena Margis – Pregnancy & Motherhood in ED Recovery – Part 2
Please See:
EDH Weekly Hope – Jena Margis – Pregnancy & Motherhood in ED Recovery – Part 2
EDH Weekly Hope – Jena Margis – Pregnancy & Motherhood in ED Recovery – Part 3
EDH Weekly Hope – Jena Margis – Pregnancy & Motherhood in ED Recovery – Part 4
EDH Weekly Hope – Jena Margis – Pregnancy & Motherhood in ED Recovery – Part 5
---
Source:
Weekly Hope Conversation with Jena Morrow, CADC on November 28, 2018.
Please visit the Weekly Hope with Kirsten Haglund page for other presentations.
---
About the Author: 
Jena Margis, CADC is the Alumnae Coordinator at Timberline Knolls. She develops and maintains relationships with former TK residents after they return home. This is accomplished via phone, email, social media, and other avenues of communication.
Jena is responsible for producing and facilitating various alumnae events, including monthly on-campus gatherings as well as an annual retreat in the Chicago area. She is constantly striving to grow and evolve the alumnae program, which she helped create, and manages an active Alumnae Board and network across the country and world.
In 2010, Jena authored Hollow: An Unpolished Tale (Moody), which chronicles her battle with an eating disorder since her teenage years. In her second book, Hope for the Hollow (Lighthouse Publishing), she offers a practical and relevant devotional guide/journal to gently encourage and inspire women who struggle with themselves and their bodies.
As a national eating disorders awareness advocate and professional speaker, Jena has traveled throughout the country sharing her recovery story and delivering a message of hope and freedom from disordered eating and distorted self-image.
---
About the Transcript Editor: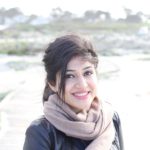 Sana Ahmed is a journalist and social media savvy content writer with extensive research, print, and on-air interview skills. She has previously worked as staff writer for a renowned rehabilitation institute, a content writer for a marketing agency, an editor for a business magazine and been an on-air news broadcaster.
Sana graduated with a Bachelors in Economics and Management from the London School of Economics and began a career of research and writing right after. Her recent work has largely been focused upon mental health and addiction recovery.
---
The opinions and views of our guest contributors are shared to provide a broad perspective of eating disorders. These are not necessarily the views of Eating Disorder Hope, but an effort to offer a discussion of various issues by different concerned individuals.
We at Eating Disorder Hope understand that eating disorders result from a combination of environmental and genetic factors. If you or a loved one are suffering from an eating disorder, please know that there is hope for you, and seek immediate professional help.
Published on April 2, 2019.
Reviewed & Approved on April 2, 2019, by Jacquelyn Ekern MS, LPC
Published on EatingDisorderHope.com