Drunkorexia is real and happening around college campuses worldwide. Its primarily affecting women who are feeling pressure to be thin [1]. Constant messages around body image, weight loss, internal fear of gaining weight, and stressors of academia can push college students toward this trending disorder.
Two out of five college students are binge drinkers. When combined with lack of food, alcohol is more quickly into the bloodstream and can be dangerous. Drunkorexia is a phrase to describe self-imposed starvation with binge eating and/or purging combined with alcohol abuse, and is an extreme form of weight control [2].
A study conducted by the University of Missouri found that 30% of female college students admitted that within the last year they had restricted food in order to consume greater quantities of alcohol.
This same study found that males are more likely to engage in similar behavior in order to save money for purchasing alcohol. 67% of students who restrict calories prior to alcohol consumption, do so to prevent weight gain [2].
Understanding Drunkorexia and Related Behaviors
This condition is not a new condition but balances between the line of alcohol abuse and an eating disorder. From the University of Houston, researchers found that out of 1,184 college students reported drinking alcohol heavily at least one time in the past 30 days, and over 80% had engaged in at least one Drunkorexia related behavior in the past 3 months [3].
Also according to this same study, college athletes seem to be at higher risk. It is considered a normative behavior among college students and can increase heavier drinking behaviors. Current research has also shown that those who engage in Drunkorexia behaviors are from families with a history of alcoholism.
When students use Drunkorexia as a means to cope, they are restricting food intake. Food slows the alcohol absorption into the bloodstream. Lack of food and increase of alcohol can lead to vitamin depletion, dehydration, and death [5].
When students drink, they are more likely to engage in disordered eating as well. Drunkorexia can occur before, during, and after a drinking event states Dipali Rinker, researcher at the University of Houston [6]. Outcomes to this behavior can be reduced inhibition and lead to alcohol related consequences such as sexual assault.
Research has shown that women tend to drink more are more likely than men to engage in bulimic type behaviors, and tend to experience more alcohol related problems. There are no gender differences seen, however for drunkorexia.
The Influence of External Stressors
Contributing factors related to drunkorexia are partly due to internal beliefs about self. A distorted self perceptions with unrealistic standards to beauty and body image, peer pressure, anxiety, depression, and school stressors can lead to Drunkorexia [7].
In a study in 1983, researchers looked at individuals who regularly participated in binge drinking and if it was due to being alcohol dependant or had an increased distorted self perception than peers not abusing alcohol.
The results found that that who were alcohol abusers saw their body parts as much larger than actually were, indicating that they had a distorted perception of self [7]. Drunkorexia can be used as a way to prevent weight gain, and getting intoxicated faster by not eating or restricting prior to drinking.
What Leads to Drunkorexia on College Campuses can bring major consequences. Excessive drinking combined with starvation can lead to physical and psychological consequences. It can increase the rate of blackouts, alcohol poisoning, alcohol related injuries, violence, or illness.
Ethanol reaches the bloodstream quicker and raises a person's blood alcohol content quickly and dangerously. It can increase a person's vulnerability to alcohol related brain damage. It can also cause dehydration and a body's retention of minerals and nutrients.
Short and long term cognitive damage can occur depending on the duration of abuse and restriction behaviors. It can make concentration and focus more difficult and increase the risk of developing a more serious eating disorder or alcohol addiction.
Connection Between Eating Disorders and Substance Abuse
According to the National Institutes of Health, 1 in 6 people in the United States have a drinking issues and over 10 million people in the US have an eating disorder [7]. In 2013 a study looked at the relationship between eating disorders and substance abuse and found that anorexia and bulimia are the eating disorders most commonly linked to substance abuse.
In conclusion, What Leads to Drunkorexia on College Campuses is a complicated issue. We know that females are at a higher risk of engaging in this than males and that it is an increasing behavior across the US. Often, prior disordered eating and alcohol abuse are indicators of Drunkorexia being a way of coping with the stressors of school and social life.
Athletes are at a higher risk due to increased pressure of performing for their sport as well as school expectations.
Often it is a way for students to engage in multiple behaviors which are seen as an additional 'high.' Even though it is popular, it can lead to significant physical and psychological consequences for students both short and long term, well after behaviors have ceased.
---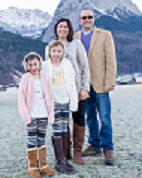 About the Author: Libby Lyons is a Licensed Clinical Social Worker and Certified Eating Disorder Specialist (CEDS). Libby has been practicing in the field of eating disorders, addictions, depression, anxiety and other comorbid issues in various agencies. Libby has previously worked as a contractor for the United States Air Force Domestic Violence Program, Saint Louis University Student Health and Counseling, Saint Louis Behavioral Medicine Institute Eating Disorders Program, and has been in Private Practice.
Libby currently works as a counselor at Fontbonne University and is a Adjunct Professor at Saint Louis University, and is a contributing author for Addiction Hope and Eating Disorder Hope. Libby lives in the St. Louis area with her husband and two daughters. She enjoys spending time with her family, running, and watching movies.
---
References:
[1] http://newyork.cbslocal.com/2016/08/24/drunkorexia-college-campuses/
[2] https://en.wikipedia.org/wiki/Drunkorexia
[3] http://www.cbsnews.com/news/drunkorexia-drinking-alcohol-eating-disorder-college-trend/
[4] http://www.today.com/health/drunkorexia-desperate-stay-thin-she-chose-alcohol-over-food-t103312
[5] http://college.usatoday.com/2016/06/30/study-80-percent-of-college-students-engage-in-drunkorexia/
[6] https://www.sciencedaily.com/releases/2016/06/160627100223.htm
[7] http://www.newsweek.com/drunkorexia-health-uk-alcoholism-rise-what-it-489155
---
The opinions and views of our guest contributors are shared to provide a broad perspective of eating disorders. These are not necessarily the views of Eating Disorder Hope, but an effort to offer discussion of various issues by different concerned individuals.
We at Eating Disorder Hope understand that eating disorders result from a combination of environmental and genetic factors. If you or a loved one are suffering from an eating disorder, please know that there is hope for you, and seek immediate professional help.
Reviewed By: Jacquelyn Ekern, MS, LPC on April 7, 2017.
Published on EatingDisorderHope.com