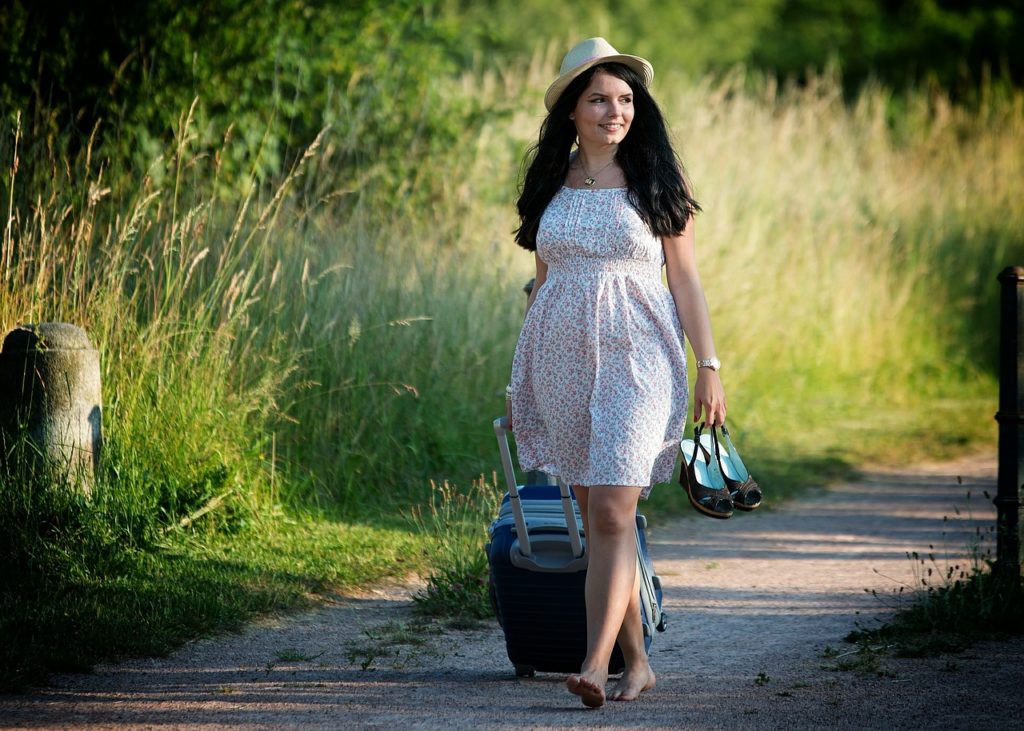 Most people with eating disorders (ED) benefit from outpatient treatment, but a portion of ED patients need a higher level of care. Inpatient treatment is the suggested form of care for individuals with long-lasting illness, more severe ED cases, or when other treatment options have been unsuccessful.
Unfortunately, very little research on the effectiveness of inpatient treatment exists. The few studies that have been conducted seem to indicate that inpatient recovery rates are poor [1]. But a recent study on inpatient eating disorder treatment reveals new findings and suggests inpatient care may play a critical role in the recovery of patients with severe ED [2].
Study Examines Inpatient Treatment Outcomes
While numerous studies have examined eating disorder remission rates, few have looked specifically at treatment outcomes among individuals who received inpatient eating disorder treatment. The few studies that have investigated inpatient ED treatment remission rates report varied and inconsistent results and suggest individuals who receive inpatient ED treatment experience poor remission rates [3].
In an effort to better understand inpatient eating disorder remission rates and discover possible ways to improve treatment outcomes among individuals in inpatient care, a recent study was conducted on 150 adult female patients who were previously treated at an inpatient ED unit [4].
The study involved patients who had received ED treatment at a specialized inpatient eating disorder treatment center in Norway. The study's goal was two-fold:
1) Uncover the patient's remission rate at follow-up, and
2) Evaluate predictors of remission at follow-up.
The study's participants were female and had been voluntarily treated for an ED at the specialized unit in the period between January 1, 2003, and February 1, 2018. Of the participants, 99 were diagnosed with anorexia nervosa, 32 with bulimia nervosa, and 19 with an unspecified eating disorder.
The participant's average duration of illness was 5.7 years, and on average, they stayed at the inpatient treatment center for 140.5 days. Data for the study were collected upon admission to inpatient treatment, at discharge, and again at follow-up. The average time for follow-up was 2.7 years post-treatment.
Study Findings
At the time of follow-up (approximately 2.7 years after discharge), 35.2 percent of the study's participants were classified as being in remission, 14.8 percent were in partial remission, and 50 percent had poor or no remission. While not all participants were in full remission at the time of follow-up, all patients experienced significant and sustained symptom improvement.
Participants who were underweight at admission had maintained a significant increase in body mass index (BMI). Further, upon admission to inpatient care, only 23.3 percent of participants reported an ability to carry out their occupation (study or job) as a full-time activity.
However, at the follow-up, this number had increased significantly to 38.1 percent. Likewise, the percentage of participants on full-time sick leave had decreased from 36.7 percent at admission to 15.7 percent at follow-up.
Another significant finding was among anorexia nervosa (AN) participants. At the follow-up, researchers discovered that AN patients boasted the highest remission rates (38.6 percent) and that 66.7 percent of AN participants had a BMI greater than or equal to 18.5.
Interestingly, the study found that while patients showed significant improvements from admission to discharge, no significant changes (in either BMI or symptom improvement) were reported at the time of follow-up. In other words, the majority of symptom improvements occurred during inpatient treatment, not after discharge.
This finding coincides with other treatment studies and highlights the important role inpatient care can play in the treatment of individuals with severe ED. Based on follow-up remission rates, the researchers came to the following conclusions: patients have a higher probability of achieving remission at follow-up when
1) they enter treatment with a lower score for core ED symptoms;
2) they achieve a healthy weight during inpatient care;
3) they reduce core ED symptoms before discharge.
In light of these findings, the authors suggest inpatient treatment programs should focus on core symptoms and consider adjusting the length of inpatient stays for underweight patients. They conclude the study by stating, "remission is possible for patients with EDs who need inpatient treatment" [5].
---
Resources:
[1] Danielsen, M., Bjørnelv, S., Weider, S., Myklebust, T. Å., Rø, Ø., & Lundh, H. (2020). The outcome at follow-up after inpatient eating disorder treatment: a naturalistic study. Journal of Eating Disorders.
https://jeatdisord.biomedcentral.com/track/pdf/10.1186/s40337-020-00349-6.pdf
. [2] ibid. [3] ibid. [4] ibid. [5] ibid.
---
About the Author:
Sarah Musick is a freelance writer who specializes in eating disorder awareness and education. After battling with a 4-years long eating disorder, she made it her mission to help others find hope and healing in recovery.
Her work has been featured on numerous eating disorder blogs and websites. When she's not writing, Sarah is off traveling the world with her husband.
---
The opinions and views of our guest contributors are shared to provide a broad perspective on eating disorders. These are not necessarily the views of Eating Disorder Hope, but an effort to offer a discussion of various issues by different concerned individuals.
We at Eating Disorder Hope understand that eating disorders result from a combination of environmental and genetic factors. If you or a loved one are suffering from an eating disorder, please know that there is hope for you, and seek immediate professional help.
Published January 8, 2021, on EatingDisorderHope.com
Reviewed & Approved on January 8, 2021, by Jacquelyn Ekern MS, LPC