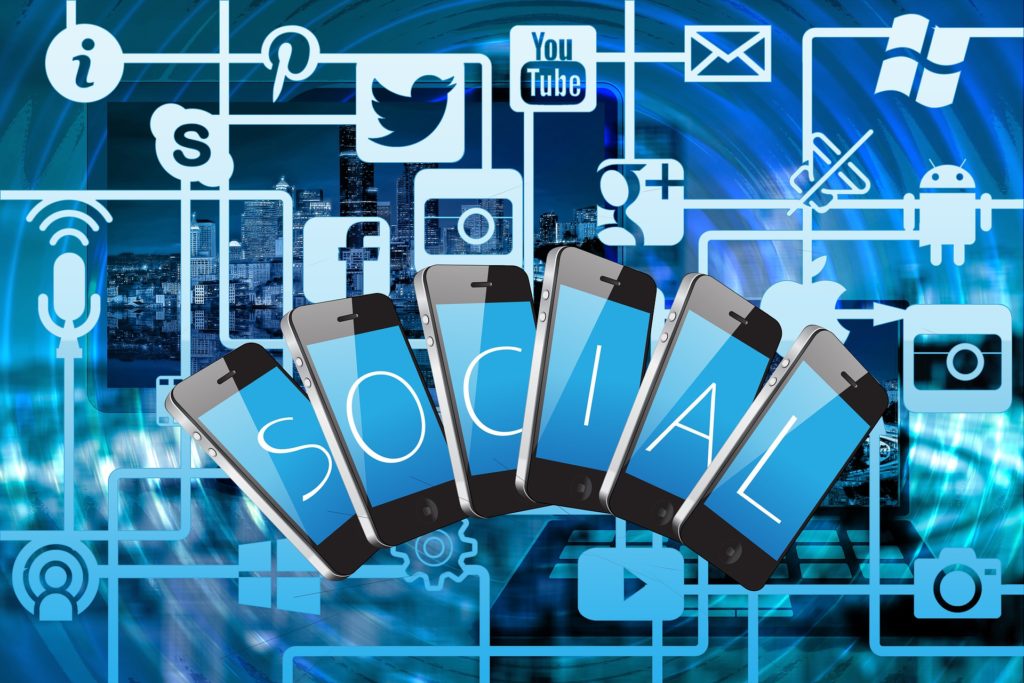 Does Visual Social Media Create Eating Disorders?
It has long been hypothesized that specific types of social media networking posts lend themselves to problematic and negative evaluations of body image. We live in an age where we compare ourselves not only to celebrities on the covers of magazines, but also to our neighbors, coworkers, people we went to school with, and "influencers" for almost any topic.
We are constantly viewing others' perfectly curated online presence, and, naturally, we begin to "compare our behind-the-scenes to everyone else's highlight reel" [1].
Furthermore, our choices on social media contribute to a snowball effect, as every choice of who to "follow" and what to "like" indicates what sort of content will be delivered in the future. Thus, unlike more traditional media formats of the past, social media is more reflective of individual users' values, desires, and anxieties rather than those of a small group of people controlling the conversation (i.e., media executives) [2].
This is the age of opinions, and anyone with a smartphone or computer can contribute to the conversation on any given topic, regardless of the validity or consequences of their actions (as seen from the number of pro-eating disorders websites available).
In addition, visual social media networking sites like Facebook and Instagram have moved away from a timeline approach in delivering content and toward an algorithm model that automatically determines which posts are highlighted.
In this way, social media is user-generated and customized so that if an individual was once engaging with body-idealizing content, there is a greater likelihood that similar content will continue to be directed toward that individual, and with greater frequency.
Concerns about western societies' shifting values regarding health and wellness have been recognized in the increase in posts termed "thinspiration" and "fitspiration," with a focus on the "idyllic" body types of often emaciated public figures or overly muscular individuals, respectively.
It was discovered that more frequent exposure to thinspiration and fitspiration is associated with increased physical comparisons and, consequently, greater numbers of eating disorder symptoms [2]. This happens through an individual's attempt to emulate the appearance of models showcased in thinspiration and fitspiration content, whether through severe dietary restriction, exercise regimens, or preoccupation with one's body, weight, and eating habits.
Studies confirm that it is not an issue of the amount of time that individuals with and without eating disorders spend online, but how they spend their time. Individuals who are suffering from eating disorders reported devoting an average of 56.7% of their time online to issues concerning eating, weight, and body image, compared to 29.1% reported by controls [3].
Thinspiration and Social Media
A combination of the words "thin" and "inspiration," thinspiration finds its roots prior to the popularization of social media on websites labeled pro-ana or pro-mia (pro-anorexia and pro-bulimia, respectively).
Communities gather on these sites in the pursuit of becoming thin by any means necessary. Thinspiration images posted in this vein usually directly encourage disordered eating behaviors and compulsive weighing, calorie-counting, mirror-checking, and exercise.
Perhaps the most fatal misconception they promote is that anorexia and bulimia are lifestyle choices rather than mental health conditions, and they fail to mention that, left untreated and taken to their furthest extent, these disorders can result in death. Thinspiration taken to its extreme is termed "bonespiration" and, aptly named, is the promotion of images with bones protruding.
Not only do these posts inspire negative social comparisons, but they also often leave their victims trapped in a toxic affective state that slowly seeps into various areas of their lives, furthering their social isolation. This is often in addition to the messages they receive from thinspiration sites that promote dishonesty and viewing friends and family as enemies of their way of life. Of the pro-eating disorder websites surveyed in a study by the American Journal of Public Health, 43% provided information on how to hide symptoms from others, while touting the themes of success, control, and perfection [4].
Fitspiration
While fitspiration is newer to the scene and developed as an offshoot of thinspiration, some estimates say that it has approximately six times the number of account followers [5]. Although there was some correlation found between fitspiration and eating disorder symptomatology, generally, it is thought to be focused more on "healthful" pursuits, especially when sought out independently of thinspiration content. However, problems arise when the focus is on "pro-muscularity" content that often references or promotes anabolic steroid use [2].
Addressing the Online Lives of Clients in Therapy
Online social lives serve a very specific purpose in individuals with eating disorders, as they are reported to have a greater ratio of online friends to real-life friends and feel more safety in anonymity than their non-eating disordered counterparts.
In addition, individuals with eating disorders are less likely to post images of themselves, but they are more likely to derive a sense of belonging and social support and to search in online forums for advice regarding eating, weight, and body image [3].
It is important to understand these functions of the online lives of those suffering from eating disorders in order to address an individual's interaction with social media in holistic whole-person treatment. By addressing and including the online lives of clients in the therapeutic process, those struggling with eating disorders can move toward a more adaptive use of social media in recovery and fulfill their needs for social connectedness in healthy ways.
---
Sources:
[1] stevenfurtick. (2011, May 10). One reason we struggle w/ insecurity: we're comparing our behind the scenes to everyone else's highlight reel. [Tweet]. Retrieved from https://twitter.com/stevenfurtick/status/67981913746444288
[2] Griffiths, S., Castle, D., Cunningham, M., Murray, S. B., Bastian, B., & Barlow, F. K. (2018). How does exposure to thinspiration and fitspiration relate to symptom severity among individuals with eating disorders? Evaluation of a proposed model. Body Image, 27, 187–195. https://doi-org.proxy.stetson.edu:2443/10.1016/j.bodyim.2018.10.002
[3] Bachner-Melman, R., Zontag-Oren, E., Zohar, A. H., & Sher, H. (2018). Lives on the line: The online lives of girls and women with and without a lifetime eating disorder diagnosis. Frontiers in Psychology, 9. https://doi-org.proxy.stetson.edu:2443/10.3389/fpsyg.2018.02128
[4] Borzekowski, D. L., Schenk, S., Wilson, J. L., & Peebles, R. (2010). e-Ana and e-Mia: A content analysis of pro-eating disorder Web sites. American journal of public health, 100(8), 1526-34.
[5] Tiggemann, M., Churches, O., Mitchell, L., & Brown, Z. (2018). Tweeting weight loss: A comparison of #thinspiration and #fitspiration communities on Twitter. Body Image, 25, 133–138. http://dx.doi.org/10.1016/j.bodyim.2018.03.002
---
About Our Sponsor: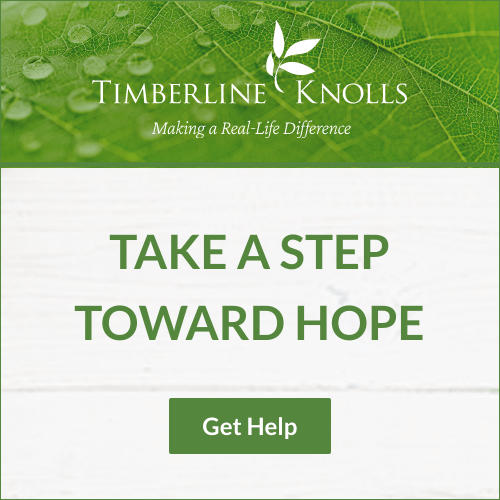 At Timberline Knolls Residential Treatment Center outside of Chicago, Illinois, we provide specialized care for women and adolescent girls who are living with eating disorders, substance use disorders, and various mental health concerns. Our residential treatment and partial hospitalization programming (PHP) help our residents achieve lifelong recovery by combining clinically excellent treatment with spiritual and emotional growth. We provide care that is holistic, personalized, and nurturing, empowering women to be active participants in their wellness journeys.
---
The opinions and views of our guest contributors are shared to provide a broad perspective of eating disorders. These are not necessarily the views of Eating Disorder Hope, but an effort to offer a discussion of various issues by different concerned individuals.
We at Eating Disorder Hope understand that eating disorders result from a combination of environmental and genetic factors. If you or a loved one are suffering from an eating disorder, please know that there is hope for you, and seek immediate professional help.
Published on February 25, 2019.
Reviewed & Approved on February 25, 2019, by Jacquelyn Ekern, MS, LPC
Published on EatingDisorderHope.com