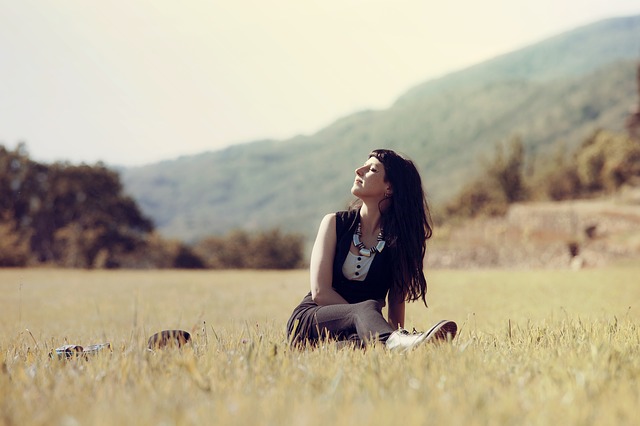 Effectiveness of Vyvanse for BED Treatment is a new look into the treatment areas for this disorder. Various studies have occurred recently that look at the behavioral effectiveness in treatment. In a 12 week study of adults who were diagnosed with moderate to severe binge eating disorder, Vyvanse was shown to reduce weekly binge days [1].
At the conclusion of the study, adults with moderate to severe binge eating disorder who took Vyvanse experiences significantly fewer binge days per week compared to the control group.
Using the Yale-Brown Obsessive Compulsive Scale Modified for Binge Eating (Y-BOCS-BE) was used at the end of the study to measure obsessive thoughts and compulsive behaviors.
Results showed that the patients taking Vyvanse had greater decrease in obsessive and compulsive thoughts and behaviors about binge eating as compared to the control group.
Understanding What Research Shows
Another two clinical studies that involved 724 adults with moderate to severe binge-eating. The group taking Vyvanse had a decrease in the number of binge eating days per week and showed fewer obsessive-compulsive binge eating behaviors compared to the control group [3].
Even with positive outcomes, there are serious risks with this medication. Psychiatric problems, heart complications, stroke and heart attacks in adults have been seen. Vyvanse is a central nervous system stimulant and can cause psychotic or manic symptoms like hallucinations, delusional thinking, or mania even without a prior history of a psychotic illness [3].
Psychotherapy is used primarily to treat binge eating disorder [4]. It can be through Cognitive Behavioral Therapy (CBT) which can help a person learn triggers to binge episodes, identify negative feelings and thoughts, as well as more healthy self talk and behaviors.
Interpersonal psychotherapy focuses on a person's relationship with others, including family, friends, and co-workers. It can help reduce binge eating that is often triggered by poor relationships and unhealthy communication skills brought on by underlying mental health issues such as anxiety or depression.
Dialectical Behavioral Therapy (DBT) can help a person learn new coping skills such as stress tolerance, emotional regulation, mindfulness, and improved interpersonal skills, all which can be triggers for binge eating episodes.
Determining Effectiveness of Vyvanse For BED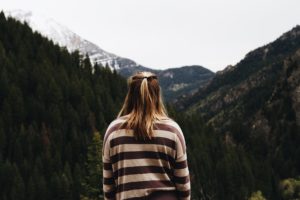 Understanding the effectiveness of Vyvanse for BED Treatment means looking at the medication itself.
Vyvanse is a medication that is typically used to treat attention deficit hyperactivity disorder but has recently been approved to treat binge eating disorder in adults.
It is the first FDA approved medication to treat moderate to severe binge eating disorder. It is a stimulant and can be habit-forming. Common side effects can include dry mouth and insomnia. Vyvanse is a Schedule II controlled substance and also has a high potential for drug abuse and dependence.
Dr. Mitchell Mathis, Director of the Division of Psychiatry Products in the FDA's Center for Drug Evaluation and Research reported that the approval of Vyvanse "provides physicians and patients with an effective option to help curb episodes of binge eating" [5].
In various studies, Vyvanse was shown to decrease the number of binges per week and less obsessive-compulsive thoughts and behaviors.
Clinical Director of Columbus Park Collaborate, Melissa Gerson stated that she worries about the message around Vyvanse as being the miracle drug to solving binge eating.
Binge eating is a complicated disorder that involves multiple behavior and emotional issues.
In adults with binge eating disorder, Vyvanse showed great improvements in binge eating behavior. In a controlled study, 260 participants showed greater decline in log-transformed binge eating days per week as compared to the placebo group as reported by Dr. Susan McElroy of Lindner Center for HOPE in Mason Ohio [2].
With few medications approved to treat binge eating, Vyvanse has shown great promise, and current studies have shown findings that could result in more pharmacological treatments for those with moderate to severe binge eating disorder.
Even with success of this drug it is not easily prescribed as the addiction history of a patient needs to be considered with the use of Vyvanse due to its addictive properties.
Goals of BED Treatment
When considering the use of medication for BED treatment, it is also important to look at what the overall goals of treatment for this eating disorder. The goal of binge eating disorder treatment is to reduce binges, and when necessary lose weight [4, 5].
It is to look at patterns of unhealthy coping skills and triggers to the binges as well as emotional feelings such as shame, guilt, poor self image when addressing the psychological issues associated with this disorder. Vyvanse can be an aid in treatment but is not the sole treatment. Binge eating can lead to health issues such as weight gain, obesity, diabetes or high cholesterol.
In conclusion, even though studies are early in the pharmacological treatment of binge eating, both medicine and therapy are essential in the treatment effectiveness of this disorder.
The use of Cognitive Behavioral Therapy, Dialectical Behavioral Therapy, or other types of analysis can help look at the underpinnings of this disorder, while Vyvanse can assist with curbing behaviors in the interim.
Being able to take into consideration drug and substance addiction, as well as the effects of medication on a person's body is also key in knowing if it is right for you.
---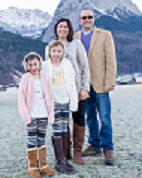 About the Author: Libby Lyons is a Licensed Clinical Social Worker and Certified Eating Disorder Specialist (CEDS). Libby has been practicing in the field of eating disorders, addictions, depression, anxiety and other comorbid issues in various agencies. Libby has previously worked as a contractor for the United States Air Force Domestic Violence Program, Saint Louis University Student Health and Counseling, Saint Louis Behavioral Medicine Institute Eating Disorders Program, and has been in Private Practice.
Libby currently works as a counselor at Fontbonne University and is a Adjunct Professor at Saint Louis University, and is a contributing author for Addiction Hope and Eating Disorder Hope. Libby lives in the St. Louis area with her husband and two daughters. She enjoys spending time with her family, running, and watching movies.
---
References:
[1] http://www.vyvanse.com/binge-eating-disorder-treatment
[2] http://www.medpagetoday.com/psychiatry/eatingdisorders/49524
[3] https://www.fda.gov/newsevents/newsroom/pressannouncements/ucm432543.htm
[4] http://www.mayoclinic.org/diseases-conditions/binge-eating-disorder/diagnosis-treatment/treatment/txc-20182948
[5] http://www.zmescience.com/medicine/vyvanse-treatment-binge-eating/
---
The opinions and views of our guest contributors are shared to provide a broad perspective of eating disorders. These are not necessarily the views of Eating Disorder Hope, but an effort to offer discussion of various issues by different concerned individuals.
We at Eating Disorder Hope understand that eating disorders result from a combination of environmental and genetic factors. If you or a loved one are suffering from an eating disorder, please know that there is hope for you, and seek immediate professional help.
Reviewed By: Jacquelyn Ekern, MS, LPC on April 9, 2017.
Published on EatingDisorderHope.com