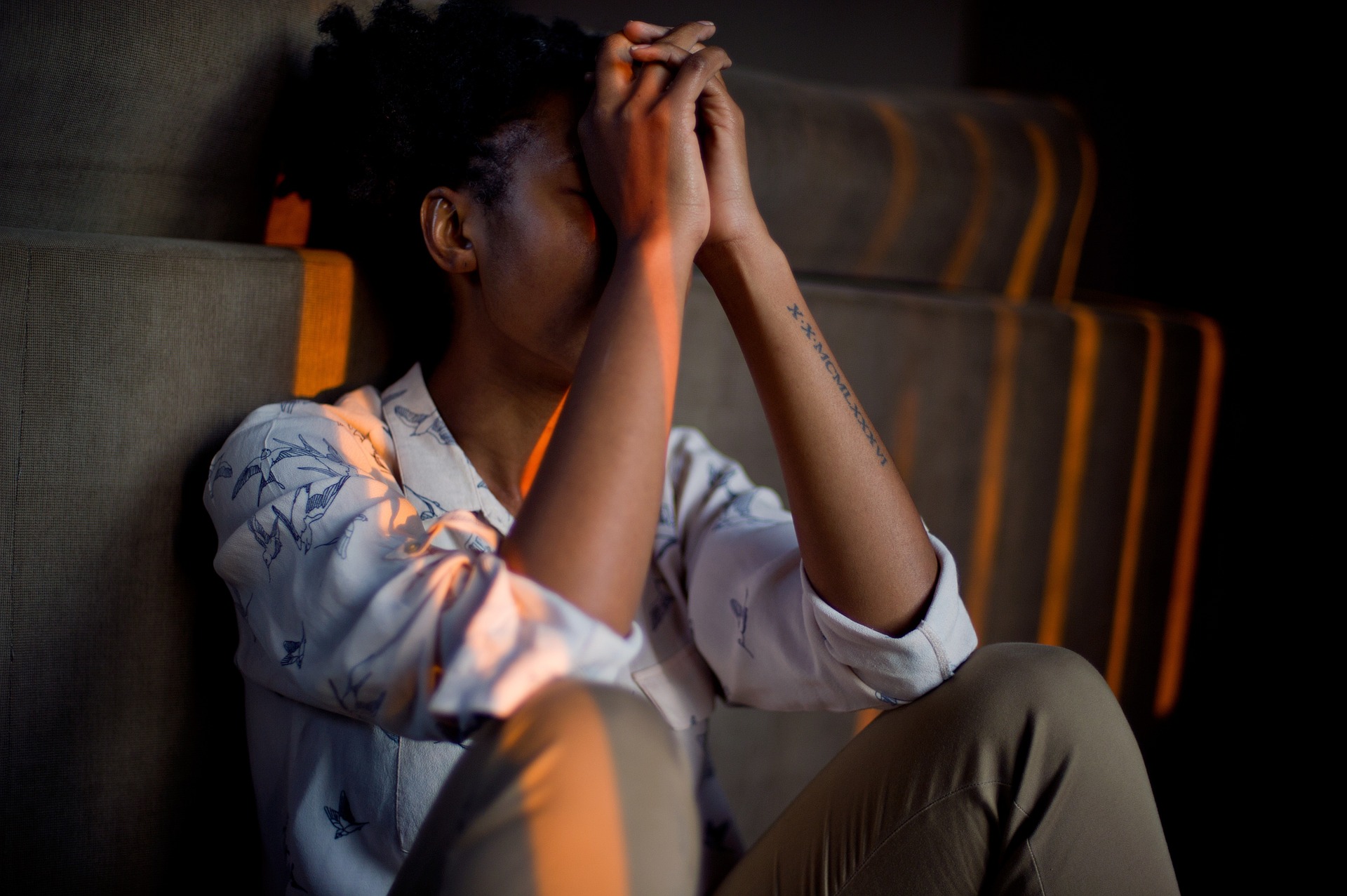 Relapse is often a natural part of eating disorder treatment. It can be difficult to readjust to everyday life and return to your life and work schedules after being discharged. However, being able to maintain your recovery process, nutritional needs, and coping skills is doable once leaving higher level of care or outpatient treatment.
It can take months to years of practice to get to full recovery. Working your relapse prevention plan by practicing coping skills, reworking your meal plan, and being able to maintain a support system and contact with your treatment team can help keep you on the recovery path.
Relapse does often occur, and knowing when it gets to the point that you might need to re-enter eating disorder treatment can be vital.
What Does a Relapse in Eating Disorder Recovery Look Like?
Relapse includes a behavioral and mental change toward eating disorder patterns. It can include thoughts that are geared toward counting, weight, or dieting. It can be excessive worrying about 'losing control' or tendencies toward perfectionism.
Body checking may increase, as well as nutritional needs may be sacrificed or overlooked to engaging in eating disorder behaviors. Other comorbid issues, such as increased depressive symptoms or anxiety, may start to interfere with work or life events and situations [1].
There are some things to consider with eating disorder relapse occurrences. First, the longer an individual has been struggling with an eating disorder, the more relapse episodes will occur [2]. Relapse rates can vary depending on the type of treatment a person has received, their age, eating disorder behaviors, and interpersonal interaction.
Relapse does not mean 'failure' in eating disorder recovery. It is a step in the learning process to know what coping skills need to be gained, or triggers are needed to be dealt with.
It is important to remember that you can get through a relapse; you have struggled with one before, you can get through it again.
Reaching out to your treatment team and support system are important if you are experiencing a relapse [2].
Do I Need More Than My Outpatient Treatment Team?
If you are struggling with anorexia nervosa, the focus for eating disorder recovery is on maintaining your weight range through proper nutritional, health levels of exercise, and self-acceptance with body [3].
When you start to focus on cutting out parts of your meal plan or overexercising, which would be more than 30 to 60 minutes more than 4 days a week, then you may be experiencing the beginning of a relapse.
Typically, those with anorexia nervosa tend to become more intensely focused on what and when they are eating, including rigidity in eating behaviors and amounts. An obsession over body shape and size, as well as dieting, may become more noticeable with friends and family. Skipping meals or making excuses for not eating is another sign.
If you are struggling with bulimia nervosa, individuals may struggle with urges to binge and purge in times of stress, even when in recovery. Hunger can be a very powerful trigger, and when relearning how to eat mindfully, it can be difficult to prevent relapse [3].
If you feel that you are beginning to buy more binge foods or planning for binges or purges, you might be struggling with a relapse. You might find yourself eating alone more often, and socially isolating, especially when eating. Feelings might begin to feel overwhelming and the urge to binge may be strong or you may turn to food.
When you are struggling with triggers, you might feel deprived, find yourself visiting your eating disorder restaurants. With bulimia nervosa, you may find that other comorbid issues are coming to the surface, such as depression or anxiety. You might find that you are slipping back into eating disorder habits and it is hard to resist them.
If you are struggling with binge eating disorder, many of the same triggers above might be present, except for compensating behaviors. Often stress and feeling overwhelmed, even with everyday stress, can lead to a relapse. It can be tempting to binge to manage those feelings or situations, or to crash diet. Remember that relapse is a part of the recovery process.
How to Assess Treatment Needs and Relapse Prevention
Regardless of your eating disorder type, treatment of some type is most likely needed when a relapse is occurring. If you feel that you are slipping, but still keeping to your daily activities, work or school schedule, and personal needs, outpatient may be right for you.
Contacting your outpatient therapist, or one in your area if you did not have one, is important. Getting back with a nutritionist is also best to look at your eating patterns to see what can be adjusted to help get you back on the recovery path.
If you feel that your eating disorder symptoms are beginning to interfere with personal, school, or work responsibilities and you are at a point where others are noticing changes in your behaviors, then you might need an intensive outpatient program (IOP) or partial hospitalization program for eating disorder recovery success. With these levels, you can be monitored and supported more during the day or evening when struggles might be most intense.
If you are giving up a majority of your time and energy for food, diet, exercise, or eating disorder behaviors, as well as sacrificing relationships for eating disorder patterns, then you most likely need residential treatment. With this level, you will stay overnight and be supported and monitored 24 hours a day.
At all levels, you will have support from a therapist, nutritionist, psychiatrist and peer support groups or group therapy. It will give you the support of recovery-focused individuals that will help you identify triggers and times of stress and create a new relapse prevention plan to help you succeed.
To summarize, eating disorder relapse is a normal part of the process. It is not a failure, but a stepping stone in the right direction for recovery.
It's important to know that many individuals struggling with an eating disorder will relapse, and you are not alone. Help is available to get you through this season in your life.
---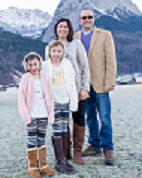 About the Author: Libby Lyons is a Licensed Clinical Social Worker and Certified Eating Disorder Specialist (CEDS). Libby has been practicing in the field of eating disorders, addictions, depression, anxiety and other comorbid issues in various agencies. Libby has previously worked as a contractor for the United States Air Force Domestic Violence Program, Saint Louis University Student Health and Counseling, Saint Louis Behavioral Medicine Institute Eating Disorders Program, and has been in Private Practice.
Libby currently works as a counselor at Fontbonne University and is a Adjunct Professor at Saint Louis University, and is a contributing author for Addiction Hope and Eating Disorder Hope. Libby lives in the St. Louis area with her husband and two daughters. She enjoys spending time with her family, running, and watching movies.
---
References:
[1] Slips, Lapses and Relapses. (n.d.). Retrieved June 09, 2017, from https://www.nationaleatingdisorders.org/slips-lapses-and-relapses
[2] Relapse and Recurrence. (n.d.). Retrieved June 09, 2017, from http://www.nedc.com.au/relapse-and-recurrence
[3] Relapse Prevention. (n.d.). Retrieved June 09, 2017, from https://www.anred.com/relpr.html
---
The opinions and views of our guest contributors are shared to provide a broad perspective of eating disorders. These are not necessarily the views of Eating Disorder Hope, but an effort to offer discussion of various issues by different concerned individuals.
We at Eating Disorder Hope understand that eating disorders result from a combination of environmental and genetic factors. If you or a loved one are suffering from an eating disorder, please know that there is hope for you, and seek immediate professional help.

Published on August 3, 2017.
Reviewed By: Jacquelyn Ekern, MS, LPC on August 3, 2017.
Published on EatingDisorderHope.com