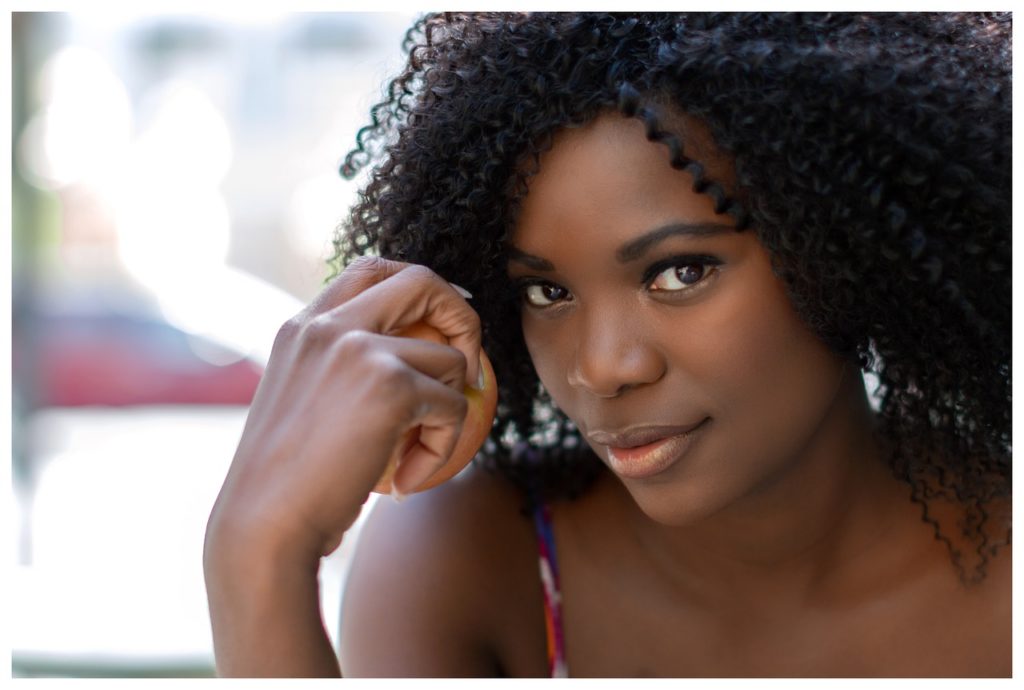 When working on recovery from an eating disorder, it can be difficult not to compare one's body shape and size to another's.
When in eating disorder treatment some things can be done to work on accepting one's body, such as appreciating the differences in all body types and working on non-judgemental thinking.
Mindfulness is one of the primary treatment practices that many facilities use to help with non-judgmental thinking and appreciating others uniqueness while in eating disorder treatment.
Working with patients on various approaches to letting go of the eating disorder and nurturing self-compassion is critical to recovery.
Fight Perfectionism Eating Disorder Recovery
No person is perfect. Work on accepting that each person is unique and many others appear "together", but are fighting internal private battles to accept aspects of themselves. Each person come in all shapes and sizes [1]. It can be triggering to judge others based on their body shape, size, or weight.
Judging others can also trigger eating disorder thoughts or behaviors. Working on appreciating others differences and remembering that no one is perfect can help you with your eating disorder recovery.
ED is All About "The Better Than You" Mentality
Leave the "better than you" mentality at the door when you start your treatment. Working on recovery in treatment is about accepting that each person is equal and unique.
The eating disorder is tirelessly working to keep its hold on each person that is in treatment. Part of learning to recover is learning to let go.
Let go of the perfectionism, let go of the judgment of others, and let go of the mentality that your eating disorder is better than anyone else's.
Listening to other sufferers stories and experiences can help you appreciate their struggles, what brought them to treatment, and why they chose recovery at this point in their life.
Self-Esteem Can be Low and High
Low self-esteem usually loves misery [1]. Typically those individuals who do not feel good about themselves will make others feel bad about themselves too. Misery loves company.
When a person has low self-esteem and berates themselves for something they do not like about their body or personality, they are really saying that something is wrong with them.
Developing positive body image plays a decisive role in the treatment and recovery from eating disorders [2].  Striving towards a healthier and more positive life requires thinking about one's body differently. In eating disorder treatment, one can work to be more accepting differences in others and ourselves.
Move Away From Judgmental Thinking
When a sufferer is judgmental, it can lead toward eating disordered thoughts and behaviors. When a person is practicing mindfulness, positive self-esteem, and flourishing, the person is then focusing on themselves rather than others [2].
In a 2015 study that looked at body appearance in adults, researchers found that those who obsessively focused on eating, weight, and shape also had eating disorder symptoms. The researchers also found that there were often co-occurring depression and anxiety [2].
Mindfulness as a Tool
Mindfulness is one way to practice non-judgmental thinking of self and others.  The skill of mindfulness can be developed through Dialectical Behavioral Therapy, yoga, or breathing exercises. These tools are commonly used in eating disorder treatment and therapies. Mindfulness helps a person become centered, peaceful and rational.
How to Work on Personal Change
First, remember that accepting your body the way it is in each moment is part of the process. Each day is a new opportunity to develop a more positive body image.  Appreciating the functionality of your body and all it does to keep you alive is important, too.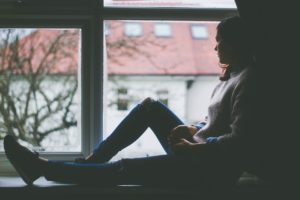 Practicing daily appreciation of your body can help you remember that your body is what it is today. Acceptance is just that, accepting where you are at the moment.
Second, all people have their own story, their own journey, their own path to recovery. Instead of judging and disengaging from others because of differences, use your energy to focus on the positives in others and yourself. Focus on new interests and hobbies that you enjoy. Find what connects you to others.  Choose a glass-half-full mentality.
Third, celebrate what makes each person unique in treatment. What does each person's story bring to your treatment journey? How is their path at that moment helping other people?
Remember that each of you has the eating disorder and recovery in common. That is a shared story in itself. Learn to embrace each other's help and support.
Fourth, let your own beauty and uniqueness shine for others to see. Remember when you loved your personality and yourself? Find that part of you and show that to others.
Share a funny story you remember or a hobby that you used to do. It is a part of you that you can connect with that does not include the eating disorder. This type of sharing is what helps you move away from judgment.
Working on recovery can be one of the most challenging things a person can do. By appreciating the differences of others in treatment and not judging them, you can then begin to accept yourself and stop judging yourself.
---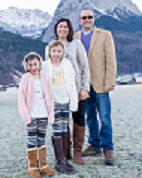 About the Author: Libby Lyons is a Licensed Clinical Social Worker and Certified Eating Disorder Specialist (CEDS). Libby has been practicing in the field of eating disorders, addictions, depression, anxiety and other comorbid issues in various agencies. Libby has previously worked as a contractor for the United States Air Force Domestic Violence Program, Saint Louis University Student Health and Counseling, Saint Louis Behavioral Medicine Institute Eating Disorders Program, and has been in Private Practice.
Libby currently works as a counselor at Fontbonne University and is an Adjunct Professor at Saint Louis University, and is a contributing author for Addiction Hope and Eating Disorder Hope. Libby lives in the St. Louis area with her husband and two daughters. She enjoys spending time with her family, running, and watching movies.
---
References:
[1] Hawkins, N, Ph.D. (2017, March 15). Negative Body Image – Understanding and Overcoming. Retrieved February 06, 2018, from https://centerforchange.com/battling-bodies-understanding-overcoming-negative-body-images/
[2] Cook-Cottone, C.P. Incorporating positive body image into the treatment of eating disorders: A model for attunement and mindful self-care. Body Image (2015), http://dx.doi.org/10.1016/j.bodyim.2015.03.004
---
The opinions and views of our guest contributors are shared to provide a broad perspective of eating disorders. These are not necessarily the views of Eating Disorder Hope, but an effort to offer discussion of various issues by different concerned individuals.
We at Eating Disorder Hope understand that eating disorders result from a combination of environmental and genetic factors. If you or a loved one are suffering from an eating disorder, please know that there is hope for you, and seek immediate professional help.
Published on April 30, 2018
Reviewed on April 30, 2018 by Jacquelyn Ekern, MS, LPC 
Published on EatingDisorderHope.com