Binge Eating Disorder is a relatively new diagnosis to the DSM-V, but most clinicians who specialize in eating disorders recognize that binge eating has been a serious eating disorder prior to its official recognition.
Symptoms of BED
This type of disordered eating can be defined as an individual who engages in binge eating, at least three times per week.
Binge eating symptoms also include eating in secret, at night, and ingesting more than 'normal' for a person their age to eat in two-hours or less.
Often the binge eating is done rapidly, and the person may not be aware of how much or what they are eating. Following the binge episode, almost immediately feelings of guilt, shame, and embarrassment frequently occur.
Often, some individuals, if the disorder is more chronic than acute, will have separate bank accounts or credit cards for binge episodes. They may also have hidden places or locations where the binge eating occurs, or food is stored.
Many times a person who engages in binge eating will keep it secret from friends, loved ones, and family.
Early Binge Eating Disorder Intervention
For any eating disorder, early intervention is essential for rapid recovery and success.
Often a person, regardless of the age, will engage in hiding or hoarding food, replacing food that is missing due to a binge episode, eat in secret, and may prefer to eat alone.
It may be difficult for family, friends, and the individual to notice that they are struggling with an eating disorder.
With binge eating, many adults often say that they started overeating in childhood, either due to what was demonstrated by their family or to 'numb' painful childhood experiences such as trauma or bullying.
Eating disorders are known to have the highest mortality rate of any mental health illness, but receiving treatment early in the development of an eating disorder shows a higher success rate. Studies show that early identification and treatment improves the speed of recovery [1].
Early intervention studies also indicate that there is a reduction in symptoms following treatment, and early intervention can improve the likelihood of staying eating disorder free after recovery is attained [1].
Highest Mortality Rate
Binge eating has a unique set of characteristics compared to other mental health disorders since eating disorders affect physical health as well as the emotional stability of a person.
Physical problems can lead to diabetes, cancer, thyroid issues, high cholesterol, increased risk for heart attack, stroke, and death if left untreated [1].
Eating disorders are not a choice for the sufferer. It is a combination of genetic, environmental, and societal factors that trigger the development of an eating disorder.
When an individual or loved one is concerned about behaviors of an eating disorder, it is essential to seek help from a professional team. This should include a physician, a trained and licensed therapist, a nutritionist, and possibly a psychiatrist for proper care and treatment.
Diagnosis and Assessment for BED
Through proper intervention, psychoeducation, and a treatment team, the eating disorder can be combated.
Many youths and adolescents become aware of eating disorders through the awareness and education programs at their school.
Many organizations, doctor's offices, and clinics provide both education and screenings for youth, teens, and adults who are at-risk or are showing signs of an eating disorder.
Diagnosis is typically made by a licensed therapist who specializes in eating disorders. Determining a diagnosis is important due to the specific resources needed to treat an eating disorder.
A proper assessment and diagnosis can lead to higher levels of care if the eating disorder is more advanced than first believed.
Group therapy and medical care can also be a part of the recovery process, and having a proper diagnosis can assist with insurance coverage to reduce financial costs for the patient and family.
Treatment can involve a number of levels of care for sufferers. This can include programs such as residential, partial hospitalization, intensive outpatient, or weekly therapy to help with treatment and recovery.
Many individuals start at a higher level of care and then step-down through the levels as they progress with treatment and reduction of eating disorder symptoms.
Various levels of care may offer group therapy, experiential therapies, supported meals, as well as a treatment team.
Early Intervention
Early intervention strategies should focus on areas that educate and engage students in the severity of eating disorders.
One organization, National Eating Disorder Association (NEDA), offers initiative and education programming on their website aimed at the university, high school, and youth populations [1].
Other ways to assess and screen for eating disorders is through an online assessment to see if symptoms meet the criteria for an eating disorder.
Other websites, such as Binge Eating Disorder Association (BEDA), EatingDisorderHope.com, and Project Heal can help a person learn more about eating disorders, and find resources available in their area.
Early intervention, therapies, and education can help reduce the chances of a person experiencing severe binge eating and reduce symptoms earlier in the process [2]. Learning healthy coping skills can assist with relapse prevention, minimize the worsening of symptoms, and assist with increasing a person's self-esteem and self-worth in their ability to heal.
---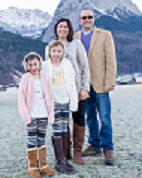 About the Author: Libby Lyons is a Licensed Clinical Social Worker and Certified Eating Disorder Specialist (CEDS). Libby has been practicing in the field of eating disorders, addictions, depression, anxiety and other comorbid issues in various agencies. Libby has previously worked as a contractor for the United States Air Force Domestic Violence Program, Saint Louis University Student Health and Counseling, Saint Louis Behavioral Medicine Institute Eating Disorders Program, and has been in Private Practice.
Libby currently works as a counselor at Fontbonne University and is an Adjunct Professor at Saint Louis University, and is a contributing author for Addiction Hope and Eating Disorder Hope. Libby lives in the St. Louis area with her husband and two daughters. She enjoys spending time with her family, running, and watching movies.
---
References:
[1] Why Early Intervention for Eating Disorders is Essential. (2017, March 03). Retrieved December 04, 2017, from https://www.nationaleatingdisorders.org/blog/why-early-intervention-eating-disorders-essential
[2] Stop the Yo-Yo: Early Intervention Has Long Term Benefits for Binge Eaters. (2016, January 13). Retrieved December 04, 2017, from https://www.rivermendhealth.com/resources/stop-yo-yo-early-intervention-long-term-benefits-binge-eaters/
---
The opinions and views of our guest contributors are shared to provide a broad perspective of eating disorders. These are not necessarily the views of Eating Disorder Hope, but an effort to offer discussion of various issues by different concerned individuals.
We at Eating Disorder Hope understand that eating disorders result from a combination of environmental and genetic factors. If you or a loved one are suffering from an eating disorder, please know that there is hope for you, and seek immediate professional help.
Published on January 29, 2018.
Published on EatingDisorderHope.com