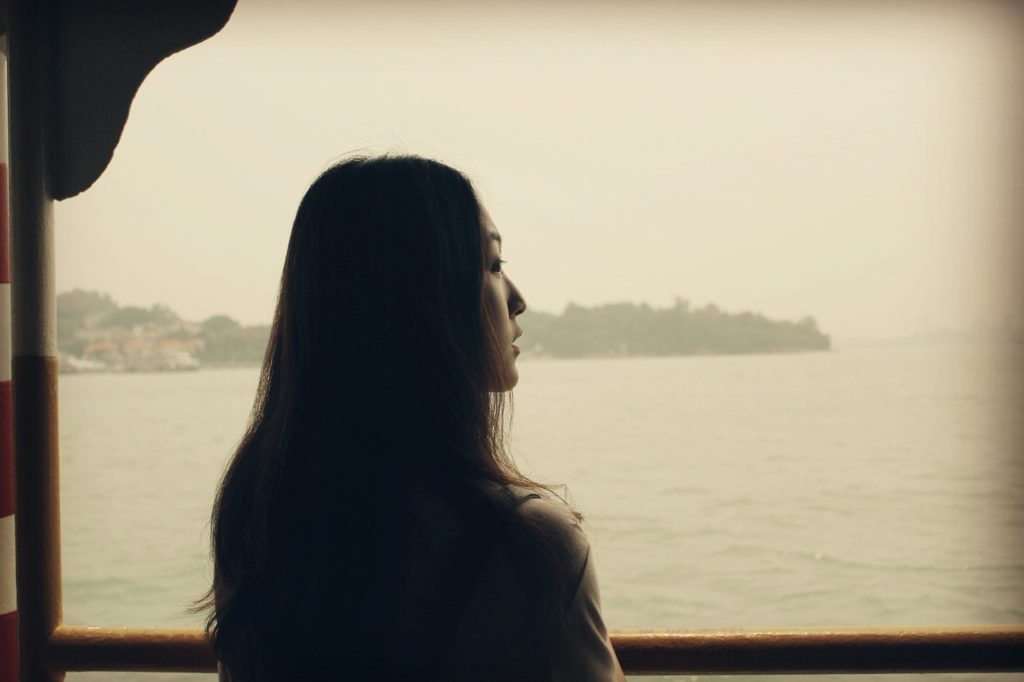 The COVID-19 pandemic has exacerbated ED behaviors and triggered relapses for many people with eating disorders like bulimia. A recent study published in the International Journal of Eating Disorders found that during the early months of the COVID-19 pandemic, individuals with bulimia reported more binge eating urges and episodes [1]. Participants in the study also reported increased levels of anxiety over their mental health, and over one-third said their eating disorder had worsened as a result of the pandemic [2].
Anxiety, Uncertainty, & Isolation Can Exacerbate Symptoms
Eating disorder experts identify several different reasons why the COVID-19 pandemic has brought new struggles for those with bulimia. First, the pandemic has generated an enormous level of uncertainty, stress, and fear–from fears of contracting the virus to worries over job losses and financial instability.
And as studies have shown, some people turn to ED behaviors like bingeing and purging to cope with negative emotions like stress, anxiety, and fear [3]. In addition, eating disorders like bulimia often give people a (false) sense of control over their lives.
Meaning when everything feels like it's spinning out of control, the eating disorder can be a comfortable safety net to fall back on, providing an illusion of structure, support, and safety. "Feeling frustrated with the world around me, I resorted to focusing on what I thought I could control – my body," writes Lindsey Haynes-Maslow, a public health expert who struggled with a bulimia relapse during the COVID-19 pandemic [4].
Individuals with bulimia may also be experiencing more urges to binge/purge during the pandemic thanks to a lack of daily structure. Many people have spent weeks or even months isolated at home.
And with this increase in downtime and a lack of daily structure, it's easy to fall back into old thought patterns and ED behaviors. Additionally, the extra hours spent at home mean many have constant access to food in the fridge and pantry, which can be triggering for those with bulimia (especially when coupled with food shortage concerns).
Finally, the pandemic has confined people to their homes for weeks or months on end, leaving many with little to no human interaction, social accountability, and support. And as Haynes-Maslow attests, "social isolation is where eating disorders thrive" [5].
If you or a loved one are experiencing bulimia struggles during the pandemic, first know that you are not alone. The impulse to turn to old (or new) ED behaviors during a time of stress, uncertainty, and isolation is not uncommon.
Second, know that there is hope. You do not have to fall into a cycle of bingeing and purging during this time of uncertainty. Here are three tools to help you stay strong in recovery and cope with the pandemic in a healthy, positive way.
Three Ways to Overcoming Bulimia Struggles During Pandemic
Limit Screentime: With so much extra downtown at home, it may be tempting to spend hours at a time on your phone or TV. But from the harmful jokes on social media about the "quarantine 15" to the never-ending bad news on TV, this extra screentime may be triggering your eating disorder. So put down the phone, turn off the TV, and spend time doing an activity you love (painting, reading, or even just taking a walk outside).
Connect with Others: Remember, eating disorders thrive on secrecy. So even if you can't get out and visit friends and family in person, do your best to stay connected. Maybe it's scheduling a weekly zoom call with a friend, joining an online eating disorder support group, or calling your family daily just to check-in.
Seek Professional Help: Just because you're stuck at home doesn't mean you can't get professional eating disorder help. Many ED specialists offer teletherapy and online group sessions that can provide you with the support and help you need to stay on track in recovery. And with all the extra time on your hands, now is the perfect opportunity to start ED treatment!
---
References:
[1] Konstantinovsky, M. (2020, August 26). COVID-19-Era Isolation Is Making Dangerous Eating Disorders Worse. Scientific American.
https://www.scientificamerican.com/article/covid-19-era-isolation-is-making-dangerous-eating-disorders-worse/.
[2] ibid. [3] C. Wang, R. P., Rajkumar, R. P., YT. Xiang, Y. Y., JR. Sharkey, C. M. J., JA. Lydecker, C. M. G., G. Rasmusson, J. A. L., … S. Touyz, H. L. (1970, January 1). The challenges ahead for patients with feeding and eating disorders during the COVID-19 pandemic. Journal of Eating Disorders. https://jeatdisord.biomedcentral.com/articles/10.1186/s40337-020-00322-3. [4] Haynes-Maslow, L. (2020, August 26). How the Pandemic Affected My Struggle With Bulimia. NC State News. https://news.ncsu.edu/2020/08/pandemic-affects-professors-struggle-with-bulimia/. [5] Haynes-Maslow, L. (2020, August 26). How the Pandemic Affected My Struggle With Bulimia. NC State News. https://news.ncsu.edu/2020/08/pandemic-affects-professors-struggle-with-bulimia/.
---
About the Author:
Sarah Musick is a freelance writer who specializes in eating disorder awareness and education. After battling with a 4-years long eating disorder, she made it her mission to help others find hope and healing in recovery.
Her work has been featured on numerous eating disorder blogs and websites. When she's not writing, Sarah is off traveling the world with her husband.
---
The opinions and views of our guest contributors are shared to provide a broad perspective on eating disorders. These are not necessarily the views of Eating Disorder Hope, but an effort to offer a discussion of various issues by different concerned individuals.
We at Eating Disorder Hope understand that eating disorders result from a combination of environmental and genetic factors. If you or a loved one are suffering from an eating disorder, please know that there is hope for you, and seek immediate professional help.
Published November 25, 2020, on EatingDisorderHope.com
Reviewed & Approved on November 25, 2020, by Jacquelyn Ekern MS, LPC