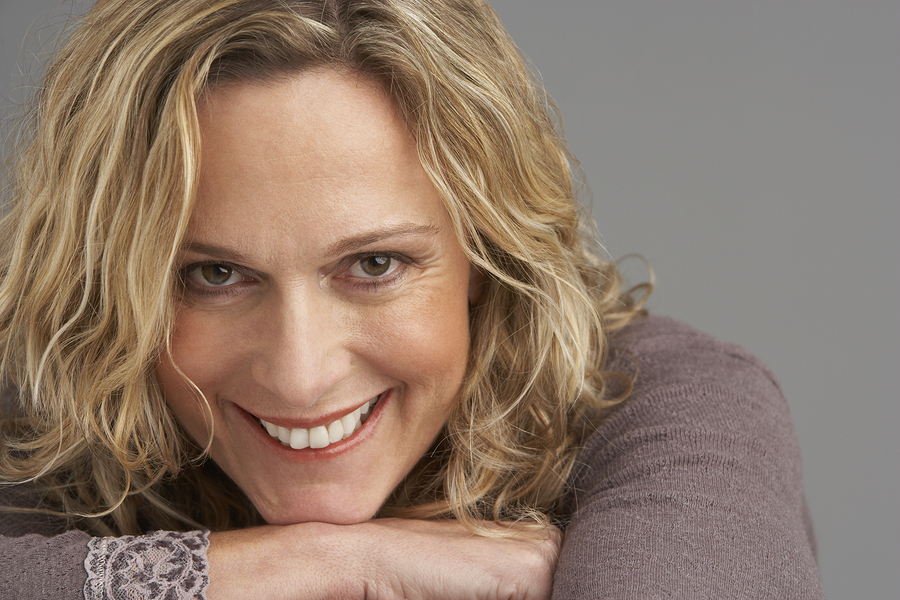 A man wasn't feeling well, left work early, and came home to his wife of many years. He quietly unlocked the door to find his wife vomiting in the powder-room sink. He'd no idea she'd been doing this after meals, some but not all, during and long before their marriage.
She denied the problem, too scared – mostly scared of herself – to admit she was one of the middle-aged adults with bulimia. This story, sadly, isn't unusual.
Eating Disorders Are Not Only A Disease of the Young
We think eating disorders are a disease of the young, and many, if not, most cases are; however, the young grow up, and as they do, of those with eating disorders only 50% report they're cured, according to research from the National Association of Anorexia Nervosa and Related Disorders (ANAD).
They carry their eating disorder, hidden behind closed doors and veils of "healthy eating," into adulthood, their 30s, 40s, 50s, and onward.
Not all, of course. Some adults do delve into bulimia and other eating disorders for the first time during midlife, but not most. Adults suffering from eating disorders fall into three categories [1]:
They've had it for decades, the most common scenario.
They recovered, and for various reasons, the eating disorder resurfaced.
They just developed the eating disorder later in life.
Middle-Aged Bulimia and Eating Disorders Are Increasing
We'd all like to think eating disorders stop after young adulthood, but statistics show us this isn't the case. The Renfrew Center, a renowned eating disorder treatment center in Pennsylvania and other locations, reports intakes in the middle-aged increased by 42% between 2001 and 2010. [2]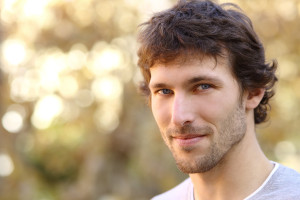 These statistics provide an opportunity to revisit our beliefs about eating disorders and accept the breadth of its reach.
Reality is women continue into middle and old age continue to struggle with body image and body acceptance. A study published in the International Journal of Eating Disorders surveyed almost 2,000 women ages 50 and older. [3] More than 70% of them were currently trying to lose weight, and 80% said their weight and body shape affected their self-image.
More than 10% of these women had signs of an eating disorder. This is crucial information because there are 53 million women age 50 and older in the United States.
The lead researcher of this study, Cynthia Bulik, a distinguished professor of eating disorders
at the University of North Carolina Center of Excellence for Eating Disorders, compares menopause to puberty saying women go through monumental physical and emotional changes. Post-menopausal women have hormone changes and tend to gain weight; and they're experiencing this against the canvas of a society that reveres youth and beauty.
Midlife Is a Time of Change Where Eating Disorders Surface
Midlife is also a season of transitions, from which eating disorders tend to emerge. These adults aren't entering high school or going off to college – a common time for eating disorders to begin – but they're watching their children to do these things. They're readjusting to a marriage without children in the house. They're watching their parents grow old. Midlife crisis isn't a conceptual fluke.
Once we acknowledge that middle-aged adults struggle with eating disorders, we need to learn how to help them. Many middle-age people avoid eating disorder treatment because it normally caters to younger people. Older adults may feel ashamed to be dealing with bulimia in this phase of his or her life, but we must let them know it's not unusual, even if society hasn't yet learned this.
Research shows early intervention of eating disorders improves odds for recovery. Treating adults who have had chronic bulimia and other eating disorders may be difficult because the behaviors become so ingrained. On the other hand, middle-aged adults with eating disorders oftentimes are mothers, fathers, husbands, wives, employees – people depend upon them. These gifts of life can be a catalyst toward recovery.
Personal Responsibilities May Prevent Adults From Seeking Treatment
Another challenge for adults entering treatment are the personal responsibilities young people may not have, like a full-time job, a home, and maybe children for whom to care.
Fortunately, there are many treatment options aside from inpatient if individuals are healthy enough to stay at home. They include partial hospitalization (nonresidential treatment for about 8 hours each weekday); intensive outpatient (nonresidential treatment a few full days a week or partial days all week); and an outside treatment team (arranging regular visits with a private therapist, dietician, and any other needed professionals).
Middle-aged Bodies Are Less Resilient to Eating Disorders
What cannot be ignored is that eating disorders are the deadliest mental illness. The illness abuses our bodies, stretches our physical selves to dangerous limits. Younger bodies can handle the torment better than older ones because they're
simply more resilient.
At 20-years-old we bounced back from those all-night study sessions. All-night work sessions at 40? Not so much. Older bodies simply don't recover as quickly. In fact, senior women comprise 78% of all deaths caused by anorexia, and 69 is the average age women die from the disease. [4]
Though disheartening, these statistics allow us to help those for too long hidden behind the curtains. It is an opportunity to provide them with hope and recovery.
---
About the Author: Leigh Bell holds a Bachelor of Arts in English with minors in Creative Writing and French from Loyola Marymount University in Los Angeles. She is a published author and journalist with 15 years of experience, and a recipient of the Rosalynn Carter Fellowship for Mental Health Journalism. Leigh is recovered from a near-fatal, decade-long battle with anorexia and the mother of three young, rambunctious children.
---
References
[1]: Schaeffer, J. (n.d.). Elder Eating Disorders: Surprising New Challenge. Retrieved December 15, 2015.
[2]: Middle-Aged Women and Eating Disorders – The Breast Care Site. (2013, February 14). Retrieved December 15, 2015.
[3]: Gagne, D., Von Holle, A., Brownley, K., Runfola, C., Hofmeier, S., Branch, K. & Bulik, C., (2012). Eating disorder symptoms and weight and shape concerns in a large web-based convenience sample of women ages 50 and above: Results of the gender and body image (GABI) study.
International Journal of Eating Disorders, 45
: 832–844.
[4]: Middle-Aged Women and Eating Disorders – The Breast Care Site. (2013, February 14). Retrieved December 15, 2015.
---
The opinions and views of our guest contributors are shared to provide a broad perspective of eating disorders. These are not necessarily the views of Eating Disorder Hope, but an effort to offer discussion of various issues by different concerned individuals.
We at Eating Disorder Hope understand that eating disorders result from a combination of environmental and genetic factors. If you or a loved one are suffering from an eating disorder, please know that there is hope for you, and seek immediate professional help.
Last Updated & Reviewed By: Jacquelyn Ekern, MS, LPC on January 25, 2016
Published on EatingDisorderHope.com