The Impact of the Pro-Recovery Movement Fighting Pro-ana and Pro-mia Sites
The need for a Pro-Recovery Movement to fight the pro-ana and pro-mia sites could not be greater than today.
While an Obesity epidemic runs rampant in America, the deadly Pro-Anorexia/Pro-Bulimia movements have proliferated in cyberspace, influencing vulnerable lives towards fatal eating disorders.
Even with increased awareness and stances against pro-ana/pro-mia websites, blogs, etc, the impact of these powerful movements continues to be seen throughout society.  Consider the following statistics to understand how these groups have progressed over the years:
A survey by Internet security firm Optenet found a 470% increase in pro-ana and pro-mia sites from 2006 to 2007 [1].
A 2006 survey of eating disorder patients at Stanford Medical School found that 35.5% had visited pro-ana websites.  Of those patients, 96% learned new weight loss or purging methods from such sites [2].
Women who viewed a pro-ana site experienced an increase in negative influence and decreases in self-esteem, perceived attractiveness, and appearance [3].
In a study of more than 1,500 participants, viewers of pro-ana/pro-mia websites had higher levels of eating and body image disturbances than the control group [4].
In 2001, the EUKidsonline survey found that 21% of 6 – 11-year-olds had been exposed to one or more sites with harmful user-generated content – 12% hate, 10% anorexia, 7% self-harm, 7% drug taking and 5% suicide [5].
Though many social media giants have responded to the outcry against this rampant trend, these toxic movements continue to flourish, giving the cyberspace generation easy access to thousands of blogs, forums, and images that promote eating disorders.
These websites serve as a trap to those who are vulnerable to developing these lethal diseases by making eating disorders appear glamorous or encouraging people to do things that are harmful to their bodies.  At Eating Disorder Hope, we believe that not only should a continued awareness be drawn to these issues but that a movement promoting recovery should be encouraged as well.
The Pro-Recovery Movement is much more than a fad or trend; it is a response to this force of darkness in the online world that is negatively influencing men and women to destructive eating disorder behaviors every day.  Why is the Pro-Recovery Movement important?  Take it from one of our Pro-Recovery members, who shares her valuable perspective:
"I am an ED researcher, professor, and an expert on AllExperts.com.  I hear gut-wrenching stories all the time from men and women who are seeking anonymous advice on how to heal from their eating disorder.  The pro-recovery movement is so important to me because I know from my own research the damage media images can do to men and women's self-esteem and how easy it is to compare oneself to and internalize those images.
I try to combat the harmful influence of pro-ana, pro-mia sites.  Sometimes it feels like an uphill battle.  Your efforts are so important in the fight against ED.  I wish everyone would get involved in the pro-recovery movement because there is not one of us that have been left unscathed by ED."  -Mary E. Pritchard, Ph.D., HHC, Eating Disorder Hope Pro-Recovery Member
The Pro-Recovery movement brings together individuals from every walk of life to celebrate the hope, healing, and freedom that can be found in recovery.  The number of men, women, girls, and boys who are suffering go far beyond what statistics can tell us, and by continually standing in support of these precious lives, this message of hope can outlive the façade of despair.
Consider joining the Pro-Recovery Movement today as we are passionate about fighting pro-ana and pro-mia sites and helping eating disorder sufferers find hope, health, and healing.*
*There are no costs or obligations required of our Pro-Recovery Movement members.  It is simply a commitment to stand for positive eating disorder recovery online by respecting the Top Ten Tips in your online interactions.
---
References:
[1]:
2008 International Internet Trends Study
, Optenet, 2008-09-24, retrieved 2009-04-10 [2]: Wilson, Jenny; Peebles, Rebecka; Hardy, KK; Litt, IF; Wilson, J L (December 2006), "Surfing for thinness: A pilot study of pro-eating disorder web site usage in adolescents with eating disorders",
Pediatrics
118 (6): e1635–e1643, doi:10.1542/peds.2006-1133, PMID 17142493 [3]: Bardone-Cone, A M; Cass, K M (2007), "What does viewing a pro-anorexia website do? An experimental examination of website exposure and moderating effects",
International Journal of Eating Disorders
40 (6): 537–548, doi:10.1002/eat.20396 [4]: Harper, K., Sperry, S., & Thompson, J. K. (2008). Viewership of pro-eating disorder websites: association with body image and eating disturbances.
International Journal of Eating Disorders
, 41(1), 92-95. [5]: "Virtually Anorexic – Where's the harm?" http://www.nominettrust.org.uk/news-events/news/virtually-anorexic-%E2%80%93-where%E2%80%99s-harm
---
About the authors:
Jacquelyn Ekern, MS, LPC – President and Founder of Eating Disorder Hope
Jacquelyn founded Eating Disorder Hope in 2005, driven by a profound desire to help those struggling with anorexia, bulimia and binge-eating disorder. This passion resulted from her battle with, and recovery from, an eating disorder. As president, Jacquelyn manages Ekern Enterprises, Inc. and the Eating Disorder Hope website. In addition, she is a fully licensed therapist with a closed private counseling practice specializing in the treatment of eating disorders.
Jacquelyn has a Bachelor of Science in Human Services degree from The University of Phoenix and a Masters degree in Counseling/Psychology, from Capella University. She has extensive experience in the eating disorder field including advanced education in psychology, participation and contributions to additional eating disorder groups, symposiums, and professional associations. She is a member of the National Eating Disorder Association (NEDA), Academy of Eating Disorders (AED), the Eating Disorders Coalition (EDC) and the International Association of Eating Disorder Professionals (iaedp).
Jacquelyn enjoys art, working out, walking her golden retriever "Whisky", reading, painting and time with family.
Although Eating Disorder Hope was founded by Jacquelyn Ekern, this organization would not be possible without support from our generous sponsors.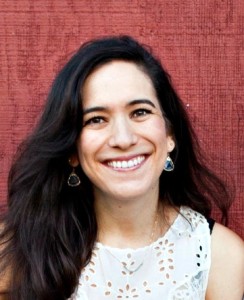 Crystal Karges, MS, RDN, IBCLC
Crystal is a Masters-level Registered Dietitian Nutritionist (RDN) with a specialty focus in eating disorders, maternal/child health and wellness, and intuitive eating. Combining clinical experience with a love of social media and writing,
As a Certified Intuitive Eating Counselor, Crystal has dedicated her career to helping others establish a healthy relationship with food and body through her nutrition private practice.
---
The opinions and views of our guest contributors are shared to provide a broad perspective of eating disorders. These are not necessarily the views of Eating Disorder Hope, but an effort to offer discussion of various issues by different concerned individuals.
We at Eating Disorder Hope understand that eating disorders result from a combination of environmental and genetic factors. If you or a loved one are suffering from an eating disorder, please know that there is hope for you, and seek immediate professional help.
Reviewed And Updated By: Jacquelyn Ekern, MS, LPC on June 20, 2019.
Published August 14, 2013, on EatingDisorderHope.com