Contact Us
Please contact us if you need more information on addiction treatment resources or have questions about an addiction that you can't find anywhere on our website, or anything else eating-disorder related.
If you are interested in joining the Pro Recovery Movement, please indicate so here and we will send a welcome email to you to confirm your membership in this exciting movement to inspire health, well-being and recovery in the online community.
All contact inquiries are kept strictly confidential. You can read our Privacy Policy and Terms of Use for more details.
Page last updated: August 13, 2013


Eating Disorder Hope proudly complies with the HONcode standard for trustworthy health information: verify here.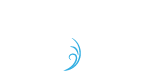 If you or a loved one are suffering with substance abuse, explore our sister website, Addiction Hope, www.addictionhope.com. Like EDH, it provides information, treatment resources, and recovery guides for drug abuse.