Top 25 Eating Disorder Blogs of 2012
We are so proud to award these 25 blogs as the best resources on anorexia, bulimia, body image, and other eating disorders in 2012. They are written by a large variety of people for a wide array of purposes, but they all have at least one thing in common, a mission to provide quality information to the public and professionals.

Blog Name:  We are the Real Deal
Blog URL:  http://www.wearetherealdeal.com/
Blog Author(s):  Robyn Hussa is Founder and CEO of NORMAL — a national nonprofit that educates about eating disorders, body image and self-esteem in schools worldwide.  For seven years, Hussa has worked out of her home creating NORMAL's array of arts and mindfulness programs, which now serve as content to more than 20 other eating disorder nonprofits and are created and measured in collaboration with Harvard School of Public Health STRIPED (eating disorder prevention) program.
Primary Theme / Focus:  Mindfulness, Hope and Healing for those in recovery.
About the Blog:  We Are The Real Deal is one of NORMAL's many award-winning programs.  It was originally created by blogger "MamaV" (Heather Blessington) who was a passionate member of the NORMAL nonprofit.  In 2010 the site was donated to NORMAL.  Robyn Hussa updated much of the content and invited an array of qualified mental health professionals, body image experts, yoga professionals and nutritionists to the new blog universe.  The goal was to create a safe space where those in recovery can find empowering messages of mindfulness, hope and healing — and (most importantly) ways to manage and cope with stress using arts and yoga techniques.   Since that time the site has won an array of honors; including Best Body Image Blog (Through Nourish the Soul), Top 50 Emotional Eating Blogs, Top 50 Self-Acceptance Blog, Illuminating Blogger award, among others.
---
Blog Name:  Eating Disorders Coalition (EDC)
Blog URL:  http://eatingdisorderscoalition.blogspot.com/
Blog Author(s):  EDC Staff
Primary Theme / Focus:  Promoting awareness of eating disorders on Capitol Hill
About the Blog:  The Eating Disorders Coalition is the federal advocacy organization for eating disorders.  Our mission is to advance the federal recognition of eating disorders as a public health priority.  The EDC created a blog to keep our members and individuals updated on federal legislation that relates to eating disorders and on the work of the EDC.
---
Blog Name:  Exchanges
Blog URL:  http://uncexchanges.wordpress.com/
Blog Author(s):  Cynthia Bulik, PhD, FAED and Director of the University of North Carolina Center of Excellence for Eating Disorders
Primary Theme / Focus:  Research and Clinical Developments at UNC.
About the Blog:  We started the UNC Exchanges blog as a way to communicate with the public about all of the research and clinical developments that are happening at UNC. As we have grown, we started including more opinion pieces about relevant stories in the media and outside research that we believe is important for the public to be aware of. We want Exchanges to be a blog that people can trust to provide them with high quality, user-friendly, and reliable information about eating disorders.
---
Blog Name:  Eating Disorders Law Blog
Blog URL:  http://kantorlaw.net/Eating_Disorder_Blog.aspx
Blog Author(s):  Lisa Kantor, JD
Primary Theme / Focus:  Eating Disorder Advocacy Regarding Insurance Coverage
About the Blog:  Kantor & Kantor is one of the most experienced and highly respected law firms dealing with the prosecution of claims against insurance companies. Kantor & Kantor has developed a specialized legal practice representing clients whose claims for treatment of eating disorders, and dual diagnosis (substance abuse and other co-morbid conditions) have been unfairly denied by their health insurers or benefit plan. We created this blog as a space for the eating disorder community to access ED legal news and updates, current events, and tools for accessing treatment and encouraging recovery. This blog serves to inspire and instill advocacy for eating disorder recovery; including providing readers with some of the information necessary to understand and fight for the insurance coverage to which they are entitled.
---
Blog Name:  ED Bites
Blog URL:  http://ed-bites.blogspot.com/
Blog Author(s):  Carrie Arnold
Primary Theme / Focus:  Science writer addresses eating disorders
About the Blog:  Carrie is in recovery from anorexia after fighting the illness for more than a decade. ED Bites was started as her attempt to dispel myths about eating disorders and recovery, and to explain the latest in ED-related news, research, and more.
---
Blog Name:  Binge Eating and Bulimia
Blog URL:  http://bingeeatingbulimia.com/
Blog Author(s):  Sumati Gupta, PhD
Primary Theme / Focus:  Eating Disorder Research Dissemination
About the Blog:  Sumati Gupta, PhD is an assistant professor at Barnard College, Columbia University and a licensed psychologist practicing at Tribeca Psychology in New York City. She developed "Binge Eating and Bulimia: The latest psychological research" as a way to help disseminate eating disorder research published in leading academic journals. In her blog, Dr. Gupta describes studies within days/weeks of online release.
---
Blog Name:  Actively Arielle: A Voice with a Commitment
Blog URL:  http://www.arielleleebair.com
Blog Author(s):  Arielle Bair
Primary Theme / Focus:  Hope and Recovery Inspiration.
About the Blog:  "Arielle is a woman who wears many hats. She is an Eating Disorder Recovery blogger at www.arielleleebair.com since 2007, an ANAD eating disorder support group leader of several years, social worker, and wife. She will obtain her LMSW in May of 2013. Arielle has a Bachelor's Degree in English and in Women's Studies. She is a recovered individual herself and her number one goal is to show others that recovery is possible. Hope is her favorite personal value. Arielle also does motivational speaking, posts a new Eating Disorder Recovery video on YouTube every Wednesday (as one of the collaborators of the WeRFreEDomFighters channel) and several "bonus" videos at other intervals. You can visit her channel here (http://youtube.com/arielleleebair) and you can also follow her on Twitter @ArielleLeeBair. She is a member of EDAN (Eating Disorder Activist Network) and avid lover of life! Arielle will never stop using her voice!"
---
Blog Name:  ED Recovery
Blog URL:  http://edrecovery.com/
Blog Author(s):  Jeanne Rust, Ph.D.
Primary Theme / Focus:  New Perspective to Replace Eating Disorder Mentality
About the Blog:   I am the owner and founder of Mirasol Eating Disorder Centers of Arizona.  I founded Mirasol in 1999.  My life's work is all about helping people become completely well from these deadly conditions. I started my blog to get more correct information out to the public about eating disorders and co-occurring behaviors.  In addition to my own blogs, I have guest bloggers who are  bright young women who have recovered.  My goal is to hopefully give a person who is struggling with any kind of eating disorder another way of looking at life than looking at it through the lens of the eating disorder.  I want to help everyone become completely recovered.  The good news is that it's possible!
---
Blog Name:  Every Woman Has an Eating Disorder
Blog URL:  http://everywomanhasaneatingdisorder.blogspot.com/
Blog Author(s):  Dr. Stacey of New York
Primary Theme / Focus:  Recovery stories, research, media commentary and more.
About the Blog:  I'm a clinical psychologist, licensed to practice in New York and California, and I do a lot of work with disordered eating and body image concerns.  I started the blog to motivate myself to write, to connect with the eating disorder community, and to provide general education about ed's.  As my blog description states, I believe that our culture supports disordered eating and body dislike; through my clinical work and my writing and speaking, I try to illuminate this trend and to work with women to develop healthier relationships with food and their bodies.
---
Blog Name:  Fighting Anorexia
Blog URL:  http://fightinganorexia.com/
Blog Author(s):  Anne-Sophie
Primary Theme / Focus:  Self-love and Self-Acceptance.
About the Blog:  My blog is mainly about the raw truth that recovery is. I won't gloss over the hard parts of recovery, but I also share the wonderful, freeing parts and the many exciting milestones. My theme is hope and giving others the opportunity to see they're not alone.
I believe that if I can help just one girl or one boy, if my message reaches them in some shape or form, my illness was worth it.
About me: I'm a healthy body image and self-love advocate and the founder of aMINDmedia. I'm the author of The Ultimate Guide to a Healthy Body Image, a book about accepting and learning to love yourself and your body.  My mission is to build a movement that encourages women to ditch all the dieting and self-loathing and come to a place of peace of mind. A big dream that will keep me busy for the rest of my life.
I'm a German girl living her dream of working and living in the US.
---
Blog Name:  Laura's Soap Box
Blog URL:  http://laurassoapbox.net/
Blog Author(s): Laura Collins
Primary Theme / Focus:  Eating Disorder Advocacy and Family Involvement in Treatment of Eating Disorders
About the Blog:  Laura Collins:  I'm a mom, a writer, and an activist for parent education and inclusion in treatment and advocacy. I started the blog to continue the relationship I developed with readers of my book, Eating With Your Anorexic, published in 2004. It has been a fantastic way to continue to learn and have relationships. It also keeps me honest: I sure hear it from readers when I make a mistake or upset people!
---
Blog Name:  Nourishing the Soul
Blog URL:  http://nourishing-the-soul.com/
Blog Author(s):  Ashley Solomon, Ph.D.
Primary Theme / Focus:  Relationship, Body Image and Self-Love
About the Blog:  Dr. Ashley Solomon is a licensed clinical psychologist specializing in the treatment of eating disorders and co-occurring conditions. She has extensive experience in the treatment of anorexia, bulimia, binge eating disorder, and compulsive over-exercise, as well as mood, substance, and other psychological concerns. Dr. Solomon is a currently an active member of the Academy for Eating Disorders and has presented nationally at various conferences on media literacy programs, addiction models of eating disorders, social media, and non-suicidal self-injury. She has a special interest in the use and impact of technology in treating body image and eating issues and regularly speaks about these topics. Her interest in social media emerged from her own blog, where she continues to write about issues of eating, relationships, body image, and self-love.
Having researched all the ways in which media and social media could be damaging to one's self-esteem, I wanted to created Nourishing the Soul as an alternative — a place for self-reflection, inspiration, and potentially healing. While many readers struggle with eating issues, it's really a place to explore all the dimensions of self, including the way we approach food, feelings, and relationships.
---
Blog Name:  Science of Eating Disorders
Blog URL:  http://scienceofeds.org/
Blog Author(s):  Tetyana Pekar
Primary Theme / Focus:  Understandable Discussion of Eating Disorder Research
About the Blog:  Science of Eating Disorders (SEDs) is dedicated to making peer-reviewed eating disorder research more accessible to the public. What makes SED's unique is that all posts are written by individuals (it is not just me!) with a history of eating disorders and a background in science or psychology. This means that posts often include personal thoughts on living with an eating disorder and recovery. I started the blog because I felt there was a need for a science blog about eating disorders, I also felt that a lot of great research was overlooked by mainstream media, and unfortunately, a lot of the information was presented in a very uncritical manner. I'm about to finish my MSc in Neuroscience at the University of Toronto.
---
Blog Name:  Someday Melissa
Blog URL:  http://somedaymelissa.org/blog/
Blog Author(s):  Judy Avrin
Primary Theme / Focus:  Media coverage, resources, recovery tools and more.
About the Blog:  Someday Melissa: In May, 2009, Melissa Rose Avrin lost her life.  She was 19 years old.   The cause of death was a heart attack due to complications from bulimia. Melissa was a bright, creative young woman who hoped someday to become a filmmaker.  Several months after she died, her mother, Judy Avrin, mustered the courage to read Melissa's journal.  She was astonished and greatly moved -  along with words of sadness and pain, there were powerful messages of hope and Melissa's belief that she would have a future.   Judy was determined to figure out a way to share her daughter's words and her struggle.  Melissa had always spoken about making an impact on the world, so Judy decided to make a documentary film about Melissa's life, and ultimately about her death, using her own words to tell her story.
Along with therapist Danna Markson, LCSW and director Jeffrey Cobelli, Judy created and produced the documentary, Someday Melissa, the story of an eating disorder, loss and hope.  The documentary has been screened all over the country, and has also been shown internationally in Australia, Brazil, Canada, Chile, Columbia, England, Ireland, Japan, Mexico, the Netherlands, and New Zealand .
Along with the documentary, Judy also founded Someday Melissa, Inc. as a 501(c)(3) a nonprofit organization, with a mission to promote recognition and awareness of eating disorders and the importance of early treatment.   In order to fulfill it's mission, the organization's goal is to show the film, speak to groups, provide educational materials (talk about the guidebook) and have a vital website (www.somedaymelissa.org) and blog (which you have just honored) that are continually updated with information and resources; to share stories of recovery and hope. Of course, we cannot bring Melissa back, but knowing that her story is inspiring others to fight for their own "Somedays" helps give some meaning to losing her.
---
Blog Name:  Weighing the Facts
Blog URL:  http://weighingthefacts.blogspot.com/
Blog Author(s):  Mrs. Menopausal
Primary Theme / Focus:  Recovery, Affirmations and Reader Submissions.
About the Blog:  I started Weighing The Facts to provide information and resources about eating disorders and body image. I reached a point in my life when I finally came to realize that I had wasted far too much time trying to achieve society's notion of the perfect female form and that who you are can never be defined by the reflection found in your mirror.
Weighing The Facts' focus is on recovery; Recovery Inspiration, Quotes, Affirmations, ED and Body Image information, Help Hotlines/Website/Organization listings, News, Tools, and Reader Submissions of eating disorder and body image poetry and writings.
---
Blog Name:  Men Get Eating Disorders Too
Blog URL:  http://mengetedstoo.co.uk/blog
Blog Author:  Sam Thomas
Primary Theme / Focus:  Information for males with eating disorders and their carers.
About the Blog:  MEGTS ~ Men Get Eating Disorders Too is a UK based organisation dedicated to raising awareness, campaigning for and supporting the needs of those affected by eating disorders in males.  Our website blog serves as an online platform for which male sufferers and carers can get their voices heard by sharing their experiences and views relating to the subject.
---
Blog Name:  The Beginning Within
Blog URL:  http://thebeginwithinblog.com/
Blog Author:  Donna Gallagher, MS, RD
Primary Theme / Focus: Offering support for eating disorder sufferers and assisting loved ones in understanding eating disorders.
About the Blog:  I am a nutrition therapist for individuals with eating disorders and disordered eating. I have personally recovered from a ten-year battle with anorexia and bulimia. I feel blessed to work with people who have eating disorders, and it has been my mission to provide them with compassionate, valuable, effective treatment. When people have an eating disorder, they often feel misunderstood and alone, and they may need extra support during difficult times. The main theme or purpose of my blog is to share relevant information and much-needed encouragement in an accessible, personable fashion. The beginwithinblog was initially started as a way to offer additional support for people who suffer from eating disorders, and it was designed to help loved ones understand eating disorders more thoroughly.
---
Blog Name:  Eating Disorder Blogs
Blog URL:  http://eatingdisordersblogs.com/
Blog Author(s):  Lindsey Cohn, CEDS
Primary Theme / Focus:  Multiple topics covering body image, parent advice, school prevention programs, and more.
About the Blog:  I am the co-owner of the publishing company Gürze Books, along with my husband, Leigh Cohn. We are the authors of Bulimia: A Guide to Recovery, which we wrote together 30 years ago when I recovered from 9 years of bulimia. It has always been important to me that people share their insights about recovery. I learned this from the thousands of people who have written to tell us that our book was a turning point for them. So,  we gathered some of the authors of the books we publish and started a community of bloggers at EatingDisordersBlogs.com. The site continues to grow  and, we hope, serve those people who need it the most.
---
Blog Name:  Adios Barbie
Blog URL:  http://adiosbarbie.com/
---
Blog Name:  Alliance for Eating Disorder Awareness
Blog URL:  http://allianceforeatingdisorders.com/Blog
---
Blog Name:  Beating Eating Disorders (BEAT)
Blog URL:  http://b-eat.co.uk/get-help/online-community/beat-blog/
---
Blog Name:  Between Living and Existing
Blog URL:  http://betweenlivingandexisting.blogspot.com/
---
Blog Name: Eating Disorder Recovery
Blog URL:  http://eatingdisorderrecovery.com/index.php/joannas-blog
---
Blog Name:  National Eating Disorders Association
Blog URL:  https://nationaleatingdisorders.org/blog
---
Blog Name:  Living with Food:  The Science Supporting Eating Disorder Treatment
Blog URL:  http://eatingdisorderscleveland.org/blog/
Last Reviewed By: Jacquelyn Ekern, MS, LPC on February 11, 2013
Page last updated: February 11, 2013
Published on EatingDisorderHope.com,Eating Disorders Resources for Help

Eating Disorder Hope proudly complies with the HONcode standard for trustworthy health information: verify here.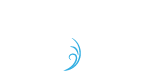 If you or a loved one are suffering with substance abuse, explore our sister website, Addiction Hope, www.addictionhope.com. Like EDH, it provides information, treatment resources, and recovery guides for drug abuse.