Contributor: Sparklle Rainne, guest writer for Eating Disorder Hope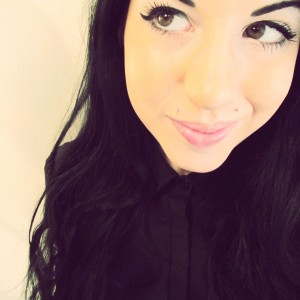 Recovering from an eating disorder is no easy task. No matter how hard and no matter how long your battle, however, it is worth it.
My name is Sparklle Rainne and I am a singer/songwriter living in Los Angeles, California. I have suffered from an eating disorder for twelve years.
I have been recovering from it for the past two years. My illness began as bulimia when I was only eight years old. My diagnosis has been changed many times (bulimia, anorexia, EDNOS) as this illness has tried to capture me from every angle.
It Never Ended
When I was 18, I was binging and purging all day every day. It never ended. I felt like an entirely hopeless case. I had attempted to recover many times at that point. I had been receiving professional help for years. My attempts at recovery would last for a month at best.
I thought that the key was to change myself. Perhaps if I was a vegan, perhaps if I was a raw vegan, perhaps if I was a body builder. I tried all of these things on with high hopes, but they were not me. Body building turned into compulsive over exercising and I began purging again. A healthy vegan diet dwindled down to eating nearly nothing.
I Had to Quit Running Away
That year I realized that the key was not to change myself. I had to quit running away from myself. It wasn't about the food and it wasn't about the exercise. I had to give up control over those things to recover. It took a lot of bravery to accept that. I knew that I'd have to start from the beginning. Eating disorders consume you. They take and take and take. When you recover, you have to figure out who you are again.
You have to build yourself up from the smallest bits of what you know of yourself. You have to differentiate yourself from your eating disorder and its voice. You have to think of what YOU want in life. Even if you don't know what it is yet, you will find it eventually and it's worth recovering for.
Music
For me, it was music. Music was the only thing consistent thing that I could love and lean on throughout my entire life. Even through my illness! All that I had ever wanted to do was sing. I knew that I wanted it to be my career and I knew that I had to get better for that to be the case. For me, it was that one solid thought. So clear that I will never forget it – "I have to recover for music." That is what made me realize all of this.
Two years later I am attending music school, performing in LA, and working on my first recordings. I still fight, but the fight is so worth it, and over time you get pretty good at fighting it. That I can promise you.
The opinions and views of our guest contributors are shared to provide a broad perspective of eating disorders. These are not necessarily the views of Eating Disorder Hope, but an effort to offer discussion of various issues by different concerned individuals.
Last Updated & Reviewed By: Jacquelyn Ekern, MS, LPC on February 21st, 2015
Published on EatingDisorderHope.com