Eating Disorder Hope provides a Facebook Live interview series called Weekly Hope with Kirsten Haglund. It airs on Wednesdays on the Eating Disorder Hope Facebook Page. Kirsten interviews guests that are experts in their field such as leading doctors, clinicians, experts, advocates, and people with their own recovery experiences, offering their insight and sharing their wisdom. Weekly Hope covers a wide array of various topics that relate to eating disorders and mental health.
Kirsten: These were some really wise words and thank you so much for sharing. I know that there are some people watching this right now and thinking of their sons and wishing that their sons could take guidance and treasure and cherish these words from Mike. For such viewers, we strongly encourage you to please share this video and spread the message.
We are going to be wrapping this up now but before we do that, Mike, I want to ask you if you could tell us something about your upcoming grand projects on which you have been working.
Mike: Well, there is definitely a lot happening. I'm always on the go and am known as an Energizer Bunny. Like I said earlier, I am currently working with the JED Foundation.
So, we are doing a JED Foundation voices piece which talks about suicide prevention and even more importantly, focuses upon mental health. Then on the occasion of Eating Disorder Awareness Week, we are filming with MTV, so I am going to continue to be a voice for everybody struggling with an eating disorder.
I am also continuing to work on my education to further my knowledge, especially in this field. Above all, I want to continue to inspire men and women, young and old, and work for the availability and accessibility of services they need.
A lot of this involves legislative actions and processes regarding insurance not covering most of the treatment, and hopefully, that will be another step in the right direction for all of us. And you know what? I want to run for president. I know I still got six years for that, but hey you heard it here first when you see me next on the card!
Kirsten: that's awesome Mike! We have got a question from Priya, and she is asking about your documentary and what's it called?
Mike: It's called Marj, it's like my nickname that everyone has always called me by. It's available on YouTube, and you can also find it on Uninterrupted, which is LeBron James's digital media company.
They do a lot of good work for the welfare of athletes, and their message and their brand is talking about being more than an athlete and utilizing the platform for accomplishing really good things. I highly recommend you all to watch it.
Kirsten: I definitely will! I actually just found it on YouTube and Uninterrupted, so I am posting the link in the comment section for our viewers to watch.
So, Mike, my last question to you is something that I ask all our guests on our show. For everyone out there, whether male or female, struggling with an eating disorder, they could all take away something positive and motivating from your story and wisdom. What would you like to say to them?

Mike: It's okay. It's absolutely okay to be struggling. We all do. We all bleed red regardless of our gender, age, race or ethnicity or sexual orientation. I don't care who you are, but no one is immune to having obstacles and problems in their life.
I think the biggest thing we can do for each other is to tell each other that it is okay to have these problems and more importantly, you are more than your problems. It is time to choose your inner in Frozen.
Choose your Queen Else that unfreezes everything versus the Queen Else that freezes everything. She had the same power; her power never changes. Similarly, it is up to you whether you want to choose the darkness or the light.
If you want to choose the villain and feel like you want to go down that road and freeze everything, you know what then we do that sometimes. But just keep on trying to find that inner Elsa that allows you to choose a healthy life and healthy decisions.
I always tell people to choose their inner superhero, to rediscover their inner strength because you are far stronger than you give yourself credit. If someone like me can make it, then so can you!
Kirsten: Amazing Mike! You are such an inspiration, and we are so grateful that you made the time to have this meaningful conversation with us. I realize how busy you are and how much you have on your plate, but all of us here in this field are so thankful for your voice, for your decision to choose to do this and to share your heart with others. We hope you continue this great mission because you are truly making a massive impact.
This has been my favorite episode so far as it brings forward a diverse point of view to eating disorders and offers a different perspective. I encourage you all to share this video and spread this important message.
---
Please See:
EDH Weekly Hope – Setback to Comeback: Mike Marjama's Recovery Journey & Exercise in Recovery – Part 1
EDH Weekly Hope – Setback to Comeback: Mike Marjama's Recovery Journey & Exercise in Recovery – Part 2
EDH Weekly Hope – Setback to Comeback: Mike Marjama's Recovery Journey & Exercise in Recovery – Part 3
EDH Weekly Hope – Setback to Comeback: Mike Marjama's Recovery Journey & Exercise in Recovery – Part 4
EDH Weekly Hope – Setback to Comeback: Mike Marjama's Recovery Journey & Exercise in Recovery – Part 5
---
Source:
Weekly Hope Conversation with Mike Marjama on February 28, 2019.
Please visit the Weekly Hope with Kirsten Haglund page for other presentations.
---
About the Author: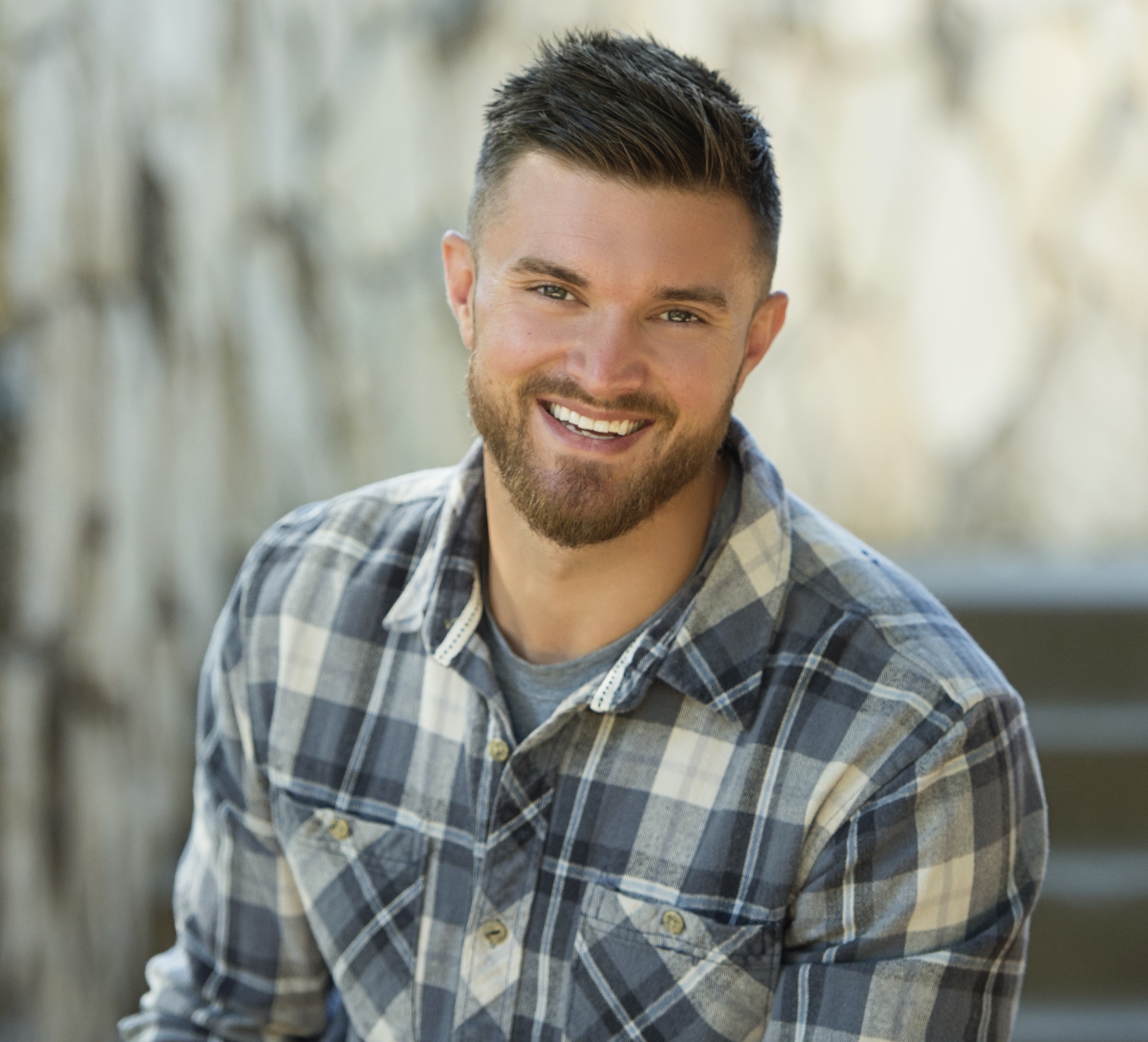 Mike Marjama is a trailblazing athlete, who has used his platform to transform into a passionate advocate for health and wellness. Mike spent 10 years on an amazing journey, climbing through the minor leagues to eventually make his Major League debut in 2017. In 2018, he was recognized as one of the 30 best catchers in MLB, serving as the opening day catcher last year.
As an athlete, he recognizes how athletes can create positive impacts by sharing their stories and advocating for their passions. Mike's personal challenges with mental health and eating disorders, beginning early in his life have shaped his new journey as a public speaker, advocate, and activist. In 2018, he shared his challenges with a national audience through LeBron James' digital media company, Uninterrupted, bringing awareness to how mental health and eating disorders can impact young men, athletes and beyond. Mike is the first male professional athlete to speak out about eating disorders and their impact on athletes.
Upon retiring from baseball, Mike has committed his life to helping shape the dialogue around mental health and wellness, youth sports, and inciting change to help men, women, young, and old to find the help and support they need.
Mike lives in Sacramento, CA, yet spends his time around the country speaking at events, supporting the work of nonprofits, and helping craft better legislation to improve mental health and wellness. He's the proud uncle to his brother Jake's three beautiful children and biggest fan of his sister Abby, UC Irvine Volleyball star and Big West Conference Freshmen of the Year.
---
About the Transcript Editor: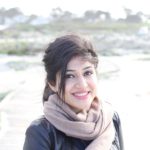 Sana Ahmed is a journalist and social media savvy content writer with extensive research, print, and on-air interview skills. She has previously worked as staff writer for a renowned rehabilitation institute, a content writer for a marketing agency, an editor for a business magazine and been an on-air news broadcaster.
Sana graduated with a Bachelors in Economics and Management from the London School of Economics and began a career of research and writing right after. Her recent work has largely been focused upon mental health and addiction recovery.
---
The opinions and views of our guest contributors are shared to provide a broad perspective of eating disorders. These are not necessarily the views of Eating Disorder Hope, but an effort to offer a discussion of various issues by different concerned individuals.
We at Eating Disorder Hope understand that eating disorders result from a combination of environmental and genetic factors. If you or a loved one are suffering from an eating disorder, please know that there is hope for you, and seek immediate professional help.
Published on April 18, 2019.
Reviewed & Approved on April 18, 2019, by Jacquelyn Ekern MS, LPC
Published on EatingDisorderHope.com