Eating Disorder Hope provides a Facebook Live interview series called Weekly Hope with Kirsten Haglund. It airs on Wednesdays on the Eating Disorder Hope Facebook Page. Kirsten interviews guests that are experts in their field such as leading doctors, clinicians, experts, advocates, and people with their own recovery experiences, offering their insight and sharing their wisdom. Weekly Hope covers a wide array of various topics that relate to eating disorders and mental health.
Kirsten: I'll take the opportunity here to bring attention to the numerous people who are sharing their stories with us right now and being part of the conversation. I am also writing down the name of the book since many readers are asking about it. I've read Man's Search for Meaning, and it is an incredible read.
Another tremendous book about trauma called Body Keeps the Score and divulges into how the body keeps the score of past traumatic experiences. The book focuses upon how to progress through this and sort of bridges the gap toward therapy.
Meanwhile, one of our viewers, Sonia, expresses her gratitude for you sharing your story Mike, and she loves that she is getting to hear a male's perspective on this. Megan says that she had never thought of her eating disorder as an abuser.
The idea seems very connected to recovery and shame-releasing. Yet, Mike's perspective makes sense that at the same time, it is important to not disconnect too much from the eating disorder to a point where you let go of all responsibility for it.
It is also important for us to understand that everyone works their recovery process in very different ways and no one way works for everyone.
Mike: We also need to highlight the issue of toxic masculinity. Men are not defined by violence, aggression or lack of emotion. In fact, there are a lot of men out there who are doing terrific things. When it comes to eating disorders, we need to be tolerant of our own de-stresses.
That is why medication can often help us at the time. Sometimes we get so worked up that we lose touch with our underlying trauma or things that are going on inside of us and medication can help us with that.
Now, medication isn't the end-all-be-all solution, but we need to realize the things that are hurting us. We also need to feel that in others too. Like I said before, I don't know what it is like to be a woman, but I can definitely empathize, understand and respect the struggles that come with being a woman.
We all have problems, and that's okay. We need to talk about this in terms of mutual respect rather than putting someone down.

Kirsten: Regarding body positivity, it is a wonderful thing to strive for, and body image is a part of the conversation related to eating disorders. It's not everything, and perhaps it's one of the things that has been a barrier for men to get the care that they need because when eating disorders are so associated with weight loss, the drive to be thin, and sexually attractive, then it does very much seem to be a woman's disease.
This is why we make use of tools such as the Eating Disorders Awareness Week to make sure that people know that it is not just about girls wanting to look like models or boys wanting to look like Abercrombie posters. There are deeper underlying emotional issues associated with trauma that manifest themselves, and it is another reason why so many people who struggle with eating disorders go on to battle co-occurring issues such as substance abuse, depression, self-harm, and even suicide.
What were the underlying issues for you that you discovered during your recovery?
Mike: There were crucial underlying traits such as perfectionism, the drive to be number one, and just obsessing over the process. This wasn't just about my eating disorder though.
I'll use the example of whenever I would go out to dinner with my mom. My mom and I share a great relationship, but we are both cut from the same cloth, and there are instances where I'm a mess, and we butt heads.
So, I am very obsessive about things where I want to control everything. My fork and knife have to be perfectly aligned with my plate.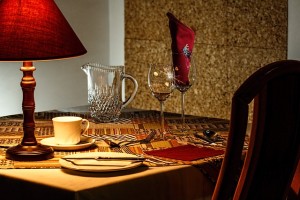 My mom would distract me by having me call the server, and when I would turn back, she would slightly move my knife or my fork, and I would be forced to straighten it out. She would repeatedly move my cutlery, and I would repeatedly straighten it back.
So, often at times, the obsessive and controlling natures of individuals play an underlying role. I've had to learn how to take a deep breath, realize the importance of straightening the knife and deal with that. And of course, there are traumatic episodes from your life that can continue to haunt you.
I remember being pity-dated, or certain events from my childhood, or being sexually abused when I was younger. I was verbally bullied by kids at school, and these all constituted as traumatic experiences that I never really resolved and ended up internalizing them instead.
I blamed myself incessantly and made myself believe that I was the one at fault. I have had to work through all these issues and associated emotions. I have had to forgive the people who abused me, and most importantly, I have had to forgive myself for pushing myself down a dark road.
---
This conversation will continue in EDH Weekly Hope – Setback to Comeback: Mike Marjama's Recovery Journey & Exercise in Recovery – Part 4
Please See:
EDH Weekly Hope – Setback to Comeback: Mike Marjama's Recovery Journey & Exercise in Recovery – Part 1
EDH Weekly Hope – Setback to Comeback: Mike Marjama's Recovery Journey & Exercise in Recovery – Part 2
---
Source:
Weekly Hope Conversation with Mike Marjama on February 28, 2019.
Please visit the Weekly Hope with Kirsten Haglund page for other presentations.
---
About the Author: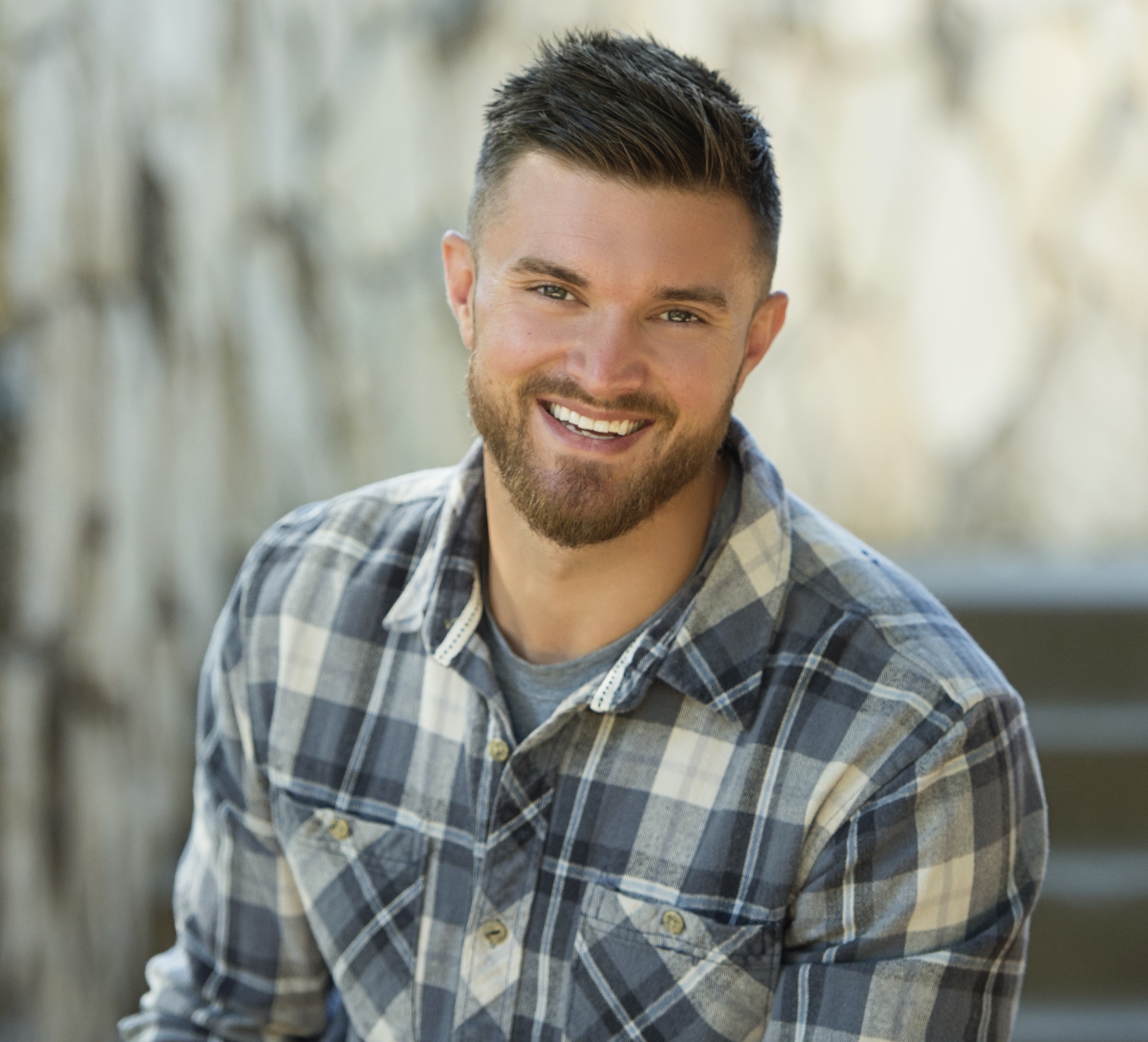 Mike Marjama is a trailblazing athlete, who has used his platform to transform into a passionate advocate for health and wellness. Mike spent 10 years on an amazing journey, climbing through the minor leagues to eventually make his Major League debut in 2017. In 2018, he was recognized as one of the 30 best catchers in MLB, serving as the opening day catcher last year.
As an athlete, he recognizes how athletes can create positive impacts by sharing their stories and advocating for their passions. Mike's personal challenges with mental health and eating disorders, beginning early in his life have shaped his new journey as a public speaker, advocate, and activist. In 2018, he shared his challenges with a national audience through LeBron James' digital media company, Uninterrupted, bringing awareness to how mental health and eating disorders can impact young men, athletes and beyond. Mike is the first male professional athlete to speak out about eating disorders and their impact on athletes.
Upon retiring from baseball, Mike has committed his life to helping shape the dialogue around mental health and wellness, youth sports, and inciting change to help men, women, young, and old to find the help and support they need.
Mike lives in Sacramento, CA, yet spends his time around the country speaking at events, supporting the work of nonprofits, and helping craft better legislation to improve mental health and wellness. He's the proud uncle to his brother Jake's three beautiful children and biggest fan of his sister Abby, UC Irvine Volleyball star and Big West Conference Freshmen of the Year.
---
About the Transcript Editor: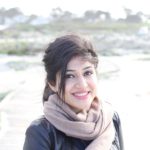 Sana Ahmed is a journalist and social media savvy content writer with extensive research, print, and on-air interview skills. She has previously worked as staff writer for a renowned rehabilitation institute, a content writer for a marketing agency, an editor for a business magazine and been an on-air news broadcaster.
Sana graduated with a Bachelors in Economics and Management from the London School of Economics and began a career of research and writing right after. Her recent work has largely been focused upon mental health and addiction recovery.
---
The opinions and views of our guest contributors are shared to provide a broad perspective of eating disorders. These are not necessarily the views of Eating Disorder Hope, but an effort to offer a discussion of various issues by different concerned individuals.
We at Eating Disorder Hope understand that eating disorders result from a combination of environmental and genetic factors. If you or a loved one are suffering from an eating disorder, please know that there is hope for you, and seek immediate professional help.
Published on April 15, 2019.
Reviewed & Approved on April 15, 2019, by Jacquelyn Ekern MS, LPC
Published on EatingDisorderHope.com