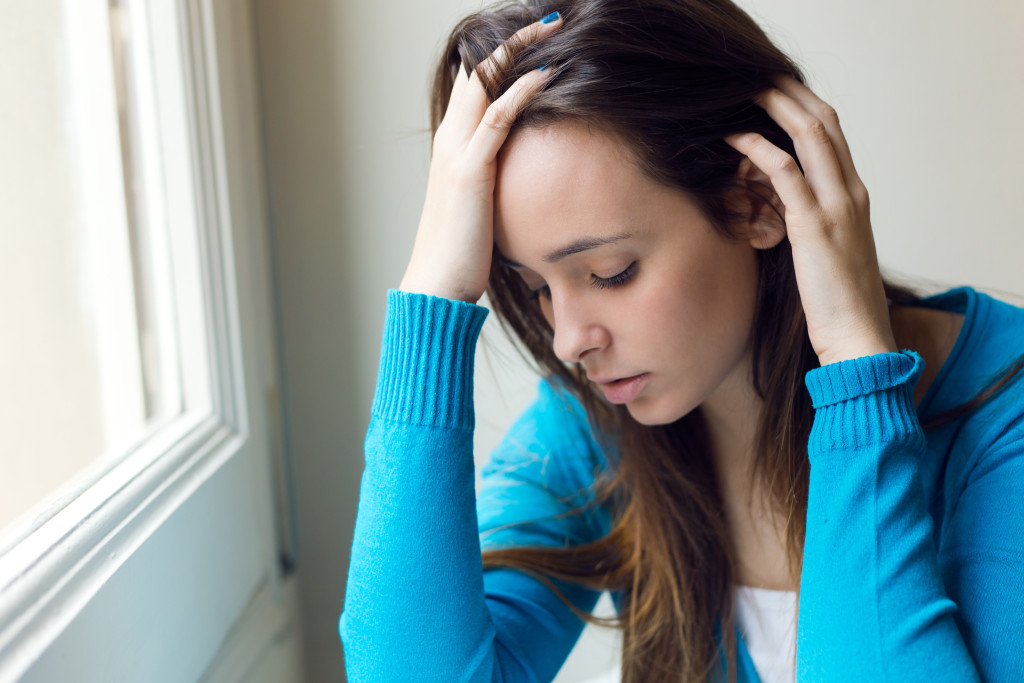 Kirsten Haglund and Camille Williams, MA, NCC, LPC continue their discussion on genetics and depression in eating disorders and co-morbidity.
Kirsten: When it comes to the young population group, adolescents and college students are experiencing the highest rates of anxiety, depression, and suicide. What do you think is driving this recent trend? Do you think it is because there is a greater awareness now or is it due to current cultural and environmental factors?
Camille: I believe this is always a tough question. It is only natural that the more people start talking about certain things, the more comfortable they are with sharing their experiences, and there will be a rise in the overall statistics.
However, in today's time, we cannot deny the far-reaching influence of digital and social media that has resulted in actual disconnection from community and from building certain relationships. Also, given the increasingly individualistic nature of culture and society, where broken families are becoming more and more common, people are becoming more vulnerable and isolated than ever before.
The economy is also particularly volatile in the present scenario and has a significant influence on people's sense of worth and well-being. Combined with social pressures, there is always a pressing need to make more money, look more beautiful, get thinner and be more popular. Young adolescents are even more vulnerable to these societal expectations, and alongside peer pressure, feelings of imperfection and the constant need to do more can add to isolation from one's self and life in general.
Kirsten: And what role do genetics and biological makeup play in depression?
Camille: Yes, genetics definitely exert a huge influence. I believe Major Depressive Disorder is more genetically based where despite excelling in life, one can still end up struggling with depression.
Kirsten: Going back to what you mentioned earlier in our conversation regarding the interrelationship of eating disorders and depression, that it is difficult to determine which comes first. How much does this really matter?
Camille: It is so hard to tease the two of them out as one class appetite is so woven into depressive symptoms and they do feed off of each other. The cyclical nature of this comorbidity does make it difficult to determine which comes first, but I don't think it really matters.
People tend to put eating disorders first because it is viewed as directly life-threatening and factually-speaking, also happens to have the highest mortality rate. At the same time, however, we cannot ignore the high rate of suicide associated with depression.
Unfortunately, eating disorders may be a coping mechanism for many struggling with depression where they turn to food for comfort and feeling good, leading to binge eating tendencies. Similarly, a person feeling dissociated and lethargic may find it easier not to eat, leading to restrictive patterns.
The more somebody engages in eating disorder behaviors to try and cope with their depression, the more they will deny their body from the nutrients it needs to regulate itself naturally and resulting in them feeling worse than before.
Kirsten: What role does guilt and shame play in all this? A person battling these conditions often finds it hard to explain or talk about these co-occurring disorders, trying not to make it all about feelings such as guilt, shame, and sadness. Yet, it's not that simple, and at the same time, guilt and shame can exacerbate depressive symptoms.
Camille: Absolutely! Associated stigmas may lead an individual to think they should not feel a certain way, they should be sufficient enough to cope with feelings of depression, or they should not even be feeling down in the first place. Such expectations can lead to increased shame and guilt, simultaneously exacerbating harmful behaviors and depressive symptoms.
In such instances, it is really important just to try and be kind and compassionate toward yourself. Admit that you are struggling and need help instead of invalidating yourself or judging yourself too harshly.
*Stay tuned for Part 3 of Weekly Hope with Kirsten and Camille
Please See:
Weekly Hope with Camille Williams – Depression and Eating Disorders – Part 1
Weekly Hope with Camille Williams – Depression and Eating Disorders – Part 3
Weekly Hope with Camille Williams – Depression and Eating Disorders – Part 4
---
Source:
Weekly Hope Conversation with Camille Williams on September 24, 2018.
Please visit the Weekly Hope with Kirsten Haglund page for other presentations.
---
About the Author: 
Camille Williams, MA, NCC, LCPC is the Eating Disorder Program Coordinator. She supports the development of curriculum, supervises the eating disorder specialist, and provides group therapy. She also educates and trains all staff on campus and advocates for eating disorder awareness through publications.
Camille started at Timberline Knolls as a Behavioral Health Specialist. She then transitioned into the Eating Disorder Specialist (EDS) role. In this position for nearly five years, she developed her skills and competence in working with the eating disorder population.
Camille received a Bachelor of Arts degree in both psychology and sociology from Augustana College in Rock Island, IL. She then went on to earn a Master of Arts in Clinical Professional Psychology from Roosevelt University, IL.
Camille is a member of the International Association of Eating Disorder Professionals (IAEDP).
---
About the Transcript Editor: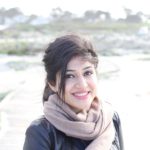 Sana Ahmed is a journalist and social media savvy content writer with extensive research, print, and on-air interview skills. She has previously worked as staff writer for a renowned rehabilitation institute, a content writer for a marketing agency, an editor for a business magazine and been an on-air news broadcaster.
Sana graduated with a Bachelors in Economics and Management from the London School of Economics and began a career of research and writing right after. Her recent work has largely been focused upon mental health and addiction recovery.
---
The opinions and views of our guest contributors are shared to provide a broad perspective of eating disorders. These are not necessarily the views of Eating Disorder Hope, but an effort to offer a discussion of various issues by different concerned individuals.
We at Eating Disorder Hope understand that eating disorders result from a combination of environmental and genetic factors. If you or a loved one are suffering from an eating disorder, please know that there is hope for you, and seek immediate professional help.
Published on March 19, 2019.
Reviewed & Approved on March 19, 2019, by Jacquelyn Ekern MS, LPC
Published on EatingDisorderHope.com