Contributor: Margot Rittenhouse, M.S., writer for Eating Disorder Hope.
Recovering from an eating disorder is not impossible, but it is incredibly difficult. Unfortunately, choosing to recover is only one of many challenges one will face while moving toward recovery, followed by the struggle of how to access treatment and find support.
This is particularly difficult if you live in a remote or rural area, where treatment is scarce and anonymity is almost impossible. For those experiencing this difficulty, there are some traditional, and non-traditional, options to achieve recovery regardless of location.
Traditional Routes
True, traditional methods of eating disorder treatment may not be the most convenient for someone in a remote area. However, in some cases they can be modified to provide some semblance of support, even if it isn't optimal.
Unfortunately, there is no substitute for formal treatment or work with a counselor that specializes in eating disorder rehabilitation. It is important to keep this in mind, and to be honest about the degree of help you may need, when considering alternative sources of treatment and support.
One option to gain professional support involves seeing numerous professionals that may be able to help you understand your situation and figure out what to do. Many treatment centers have a doctor, therapist, and dietician work with clients in order to provide well-rounded treatment that focuses on all aspects of an eating disorder.
Consider consulting with your primary care physician about your health, discussing with a therapist the extent of your disorder and its emotional impact, or meeting with a dietician to assist you and your relationship with food. If insurance permits, it may be helpful to do all three. These consultations should help you better understand your illness, and its impact on you, as well as assist you in acquiring first-hand knowledge of your treatment options from professionals in your area.
This may make anonymity difficult, especially if you live in a small community, so be sure to speak with your team about their confidentiality stipulations and how you wish to interact with them if you run into one another outside of your meetings.
Meeting with some of the professionals listed above may result in finding it necessary for you to receive more intensive help. As such, it is important to consider in-patient and out-patient treatment. If you live near a larger city, working out something with the center to commute to outpatient treatment once or twice a week may be a viable possibility; less intensive than in-patient treatment with the same opportunity to consult with eating disorder professionals.
However, if you have been advised to seek treatment and you cannot access a center, consider strongly the necessity of attending in-patient treatment for a time. While not geographically or financially ideal, this option addresses the most important issue – your health and well-being.
Non-Traditional Routes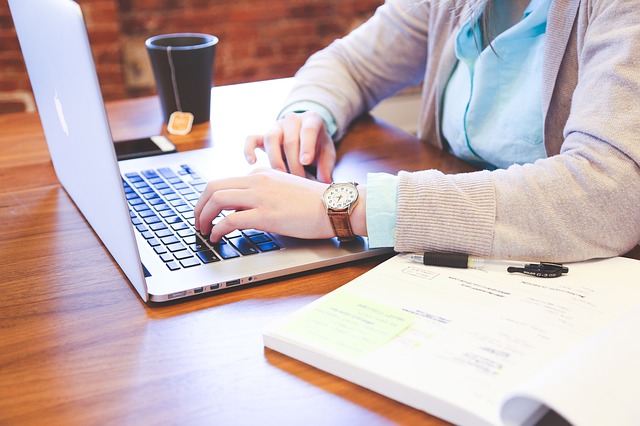 The options above are important to think about, but what is there to be done when those options have been considered and are not possible? The advent of the internet has made information and assistance in mental health widely accessible. Online counseling and support for eating disorders is commonly used and proven to be effective in promoting recovery.
In fact, the acceptance of online counseling is high among those suffering with an eating disorder, due to the accessibility and anonymity it provides [1]. These recovery methods can be helpful supplemental support for those who have difficulty accessing treatment because of location or healthcare issues. These avenues are intended as primary or secondary therapeutic measures [2].
In other words, they are intended to act as preventative or supplemental support when the eating disorder may be in its beginning stages to reduce the length or severity of the illness. However, these avenues can be very helpful and serve numerous functions.
Gathering Information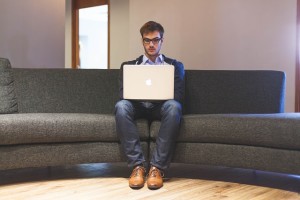 These sites are the go-to for information on eating disorders. Eating Disorder Hope is one such site that offers a plethora of information for those struggling with an eating disorder, those who know someone struggling, or those wishing to learn more and get involved. Similar sites include NEDA, NAMED, and ANAD.
They will often direct you to other support sites and treatment centers as well as providing informative articles, inspirational stories, and information on how to get involved with eating disorder advocacy. They can be a helpful first step in finding resources to move you toward recovery, on and off-line.
Finding Community
The internet can be a great place to find those with similar experiences as you, particularly in the eating disorder population. Many sites offer community forums that allow users to post blog or journal entries, to talk to other sufferers or those who are recovered in chat rooms, and to share inspirational art and music that encourages recovery.
Some sites, such as Mentor Connect, will even assign you your own eating disorder mentor. The internet provides endless areas for support whenever you need it and allows for the anonymity many suffering with eating disorders want as they cope with their illness and move toward recovery.
Support Groups
Many treatment centers understand the barriers to treatment that many face and have taken to the internet to provide more accessible support via online support groups. Support groups are a valuable resource for someone in recovery to connect with others in recovery to share stories, coping mechanisms, struggles, and victories.
These groups are often free and convene at a specific time. Some sites offer support group forums that are on-going and can be accessed at any time. It is important to note that few of these groups are therapist-led and often involve the group leading itself. Eating Disorder Hope has compiled a list of online eating disorder support groups to simplify the search process.
Gaining support and treatment to recover from an eating disorder can be incredibly difficult, but alternative options are now at our fingertips, making recovery less lonely and more possible than ever.
Community Discussion – Share your thoughts here!
What types of support have you found in rural areas that have been helpful to your recovery?
---

About the Author: Margot Rittenhouse is a therapist who is passionate about providing mental health support to all in need and has worked with clients with substance abuse issues, eating disorders, domestic violence victims and offenders, and severely mentally ill youth. As a freelance writer for Eating Disorder and Addiction Hope and a mentor with MentorConnect, Margot is a passionate eating disorder advocate, committed to de-stigmatizing these illnesses while showing support for those struggling through mentoring, writing, and volunteering. Margot has a Master's of Science in Clinical Mental Health Counseling from Johns Hopkins University.
---
References:
[1]: Walstrom, M. K. (2000). "You know, who's the thinnest?": Combating surveillance and creating safety in coping with eating disorders online.
 CyberPsychology & Behavior, 3
(5), 761-783.
[2]: Kündiger, C., Wesemann, D., Verhey, R., & Grunwald, M. (2010). Online counseling for eating disorders—An established service complementing traditional settings.
Journal of Cybertherapy and Rehabilitation, 3
(4), 383-394.
---
The opinions and views of our guest contributors are shared to provide a broad perspective of eating disorders. These are not necessarily the views of Eating Disorder Hope, but an effort to offer discussion of various issues by different concerned individuals.
We at Eating Disorder Hope understand that eating disorders result from a combination of environmental and genetic factors. If you or a loved one are suffering from an eating disorder, please know that there is hope for you, and seek immediate professional help.
Last Updated & Reviewed By: Jacquelyn Ekern, MS, LPC on April 13, 2016
Published on EatingDisorderHope.com