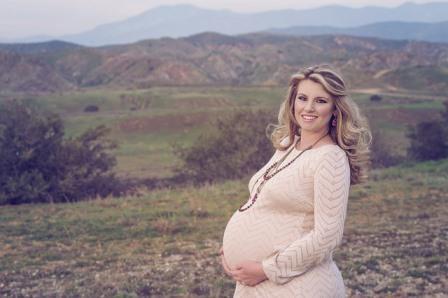 Weekly Hope is a Facebook Live interview series with Kirsten Haglund. It airs on Wednesdays on the Eating Disorder Hope Facebook Page. The interviews with our guests cover a wide array of various topics that relate to eating disorders and mental health. The guests include leading doctors, clinicians, experts, advocates, and people with their own recovery experiences, offering their insight and sharing their wisdom.
This discussion was held on November 28, 2018, the day before Thanksgiving.
Kirsten: So, Jenna I'm curious to know how you feel the mommy culture has evolved in the last 17 years. There is so much more information out there now regarding what to do and what not to do that it does seem rather overwhelming. Do you think with the internet and social media there has there been a real drastic change?
Jena: Social media has, I feel, birthed a group of mothers who may have created a completely fake, unrealistic and highly destructive image of motherhood. However, again, that has a lot to do with us and what we allow ourselves to get exposed to and then repeatedly expose ourselves to it.
At the same time, you can do a lot of good through this influence as well as we are aiming to accomplish at the moment. Other than my Facebook page, I'm still rather limited in my social media influence.
I am, however, a little more exposed in terms of discussion and birth boards, and it has been kind of amazing. I have witnessed people use it for the larger good and build people up by supporting one another.
The tricky thing in all of the current mommy culture is the acceptance of different kinds of parenting styles. It is difficult staying true to yourself, mothering your children the way you feel fit and blocking out all the extra noise.
I have witnessed someone who was shamed for being terrified at the time of birth and wanting to ask for elective c-section. I see women being shamed for breastfeeding and not breastfeeding and for co-sleeping and not co-sleeping.
In this rampant culture of shaming that has penetrated our parenting styles, I feel the only way we can survive this, not just on social media platforms but in the real world as well, is to find our tribe, our most loved ones who support us, allow us to be who we are and let us make decisions that we feel are right for our children and us.
We need to consciously choose to not submerge ourselves in it because I feel there is almost something addictive about shaming. Every time you find yourself in a toxic environment, instead of tearing yourself away from that, you keep finding yourself getting looped in for one reason or another.
Hence, I say there is some level of personal responsibility here and exactly why it is essential to recognize your tribe. It doesn't have to be a lot of people. I have a very small circle whom I love and trust, and it is also my comfort zone.
Regardless of what you may be going through, it is essential to have this safety net of close friends that you can reach out to in all honesty and vulnerability, knowing that you have unconditional support.
Kirsten: So, moving on Jena, how can we help support pregnant women who have recovered? Also, given the very high risk and real threats of relapse in the face of challenging times, hormones and anxiety, what do you suggest would be some effective ways to prevent these women from relapsing back into an eating disorder?
Jena: I think one of the first things is to make this a topic of conversation or at least a topic of awareness, especially with your care providers and close circle of friends and family. During struggling times when you are trying to avoid your problems and vulnerability, continually forcing yourself to feel happy and convincing yourself that this struggle is behind you, it becomes a common tendency.
However, what we underestimate is how much an eating disorder thrives upon secrecy and shame.
Admitting it to our close ones or giving them a heads up that it's going to be a precarious time for you in your recovery and to be there for you in case you reach out, is a more proactive approach then succumbing to paranoia.
I did the same during this pregnancy by letting my midwife and her nurses know about my history and remind them of the associated complications. I wanted them to know who I am, what I have dealt with and what exactly I needed.
Unfortunately, a lot of women are afraid and ashamed of their eating disorder and body image histories. I did recently read something like only two percent of women who are pregnant with a history of an eating disorder ever disclose it to their providers. That means that providers are left in the dark and these women are unable to access the kind of care they really need.
So it's just important to make sure that we are not hiding anything from our providers. It is just one of those things where an ounce of prevention is worth a pound of cure, and we can be preventative just by disclosing our histories early on and making it a part of the conversation.
This conversation will continue in EDH Weekly Hope – Jena Margis – Pregnancy & Motherhood in ED Recovery – Part 4
Please See:
EDH Weekly Hope – Jena Margis – Pregnancy & Motherhood in ED Recovery – Part 1
EDH Weekly Hope – Jena Margis – Pregnancy & Motherhood in ED Recovery – Part 2
EDH Weekly Hope – Jena Margis – Pregnancy & Motherhood in ED Recovery – Part 4
EDH Weekly Hope – Jena Margis – Pregnancy & Motherhood in ED Recovery – Part 5
---
Source:
Weekly Hope Conversation with Jena Morrow, CADC on November 28, 2018.
Please visit the Weekly Hope with Kirsten Haglund page for other presentations.
---
About the Author: 
Jena Margis, CADC is the Alumnae Coordinator at Timberline Knolls. She develops and maintains relationships with former TK residents after they return home. This is accomplished via phone, email, social media, and other avenues of communication.
Jena is responsible for producing and facilitating various alumnae events, including monthly on-campus gatherings as well as an annual retreat in the Chicago area. She is constantly striving to grow and evolve the alumnae program, which she helped create, and manages an active Alumnae Board and network across the country and world.
In 2010, Jena authored Hollow: An Unpolished Tale (Moody), which chronicles her battle with an eating disorder since her teenage years. In her second book, Hope for the Hollow (Lighthouse Publishing), she offers a practical and relevant devotional guide/journal to gently encourage and inspire women who struggle with themselves and their bodies.
As a national eating disorders awareness advocate and professional speaker, Jena has traveled throughout the country sharing her recovery story and delivering a message of hope and freedom from disordered eating and distorted self-image.
---
About the Transcript Editor: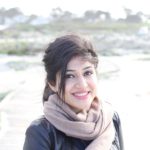 Sana Ahmed is a journalist and social media savvy content writer with extensive research, print, and on-air interview skills. She has previously worked as staff writer for a renowned rehabilitation institute, a content writer for a marketing agency, an editor for a business magazine and been an on-air news broadcaster.
Sana graduated with a Bachelors in Economics and Management from the London School of Economics and began a career of research and writing right after. Her recent work has largely been focused upon mental health and addiction recovery.
---
The opinions and views of our guest contributors are shared to provide a broad perspective of eating disorders. These are not necessarily the views of Eating Disorder Hope, but an effort to offer a discussion of various issues by different concerned individuals.
We at Eating Disorder Hope understand that eating disorders result from a combination of environmental and genetic factors. If you or a loved one are suffering from an eating disorder, please know that there is hope for you, and seek immediate professional help.
Published on April 8, 2019.
Reviewed & Approved on April 8, 2019, by Jacquelyn Ekern MS, LPC
Published on EatingDisorderHope.com