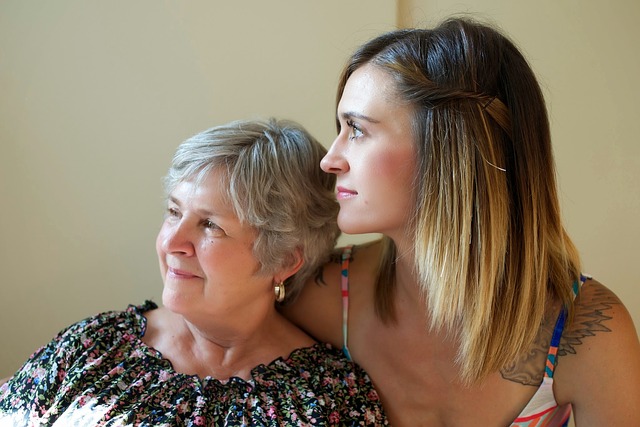 Contributor: Bonnie Harken, NCLC, Founder and CEO of Crossroads Programs for Women
Families have invariably been complex and subject to every member's individual-as well as the collective- levels of dysfunction and healthy living skills.
Making things more complicated, today half of all families do not meet the traditional definition of the nuclear family (father, mother, and children).
Integrated families, adoptive and foster families, unmarried parents, grandparents raising their grandchildren, and different arrangements are common today. Each has its distinct blessings and challenges.
Family Is the Structure by Which We Develop Our Lives
Regardless of the family structure this reality remains true: Family is that place where every adult and child ought to feel he or she is special and be encouraged to pursue his or her own dreams; a place where everyone's individuality is permitted to flourish.
The instructions (spoken or unspoken; functional or dysfunctional) from the family system teaches internalized codes of conduct that stay with us throughout our lives. As adults the process of living often forces us to look at our learned behaviors and distinguish both the healthy and the unhealthy thoughts and behaviors. Therapy is extremely useful in discovering unhealthy thinking that needs to be challenged.
The Role of Family in Eating Disorder Development
There has been a vigorous dialogue within the field of eating disorders concerning the role of family in the development of an eating disorder. Today it is commonly accepted that the assessment of families requires close attention to the parents' competencies, motivation, and history of adverse or traumatizing events.
But even when such adverse circumstances are present, the development of a way to help and support sufferers and how to ease family burdens should take precedence over accusation and blame. Current studies focus on the biological and genetic factors that predispose some to become eating disordered.
Family Involvement Is Important
But there is one point on which there is no debate. Offering family therapy as part of a treatment process is a crucial element to a successful recovery for the patient by examining the dynamic interaction between family beliefs-about food, weight, and health-and the development of and recovery from eating disorders.
Family members are powerful people and often influence other family members. It may be the case that educating families will impact the development and treatment of eating disorders. It may also be the case that patients ought to be taught how to accept their family members' beliefs and limitations.
Without exception, those of us who have raised a family should acknowledge that our own dysfunction may have led to decisions and messages that weren't always helpful to our children. We may have done our best but maybe our best wasn't good enough.
Working on Yourself to Help Your Family
Through the years I have been privileged to witness families begin the process of healing through understanding, forgiveness, and a willingness to work on their individual issues in order to find functional paths to healing. I have seen women in their 40's hear the powerful words "I love you" from their dads or mothers for the first time.
I have seen couples begin the journey to a new future together and I have seen couples accept and make peace with the reality of going their separate ways. Patients often find healing in reframing their expectations by accepting that someone who ought to be there to support them can't or won't be a willing participant in their healing process.
The Role of Forgiveness
Understanding the role of forgiveness in healing is crucial. Forgiveness sets us free. It doesn't always mean reconciliation, forgetting what happened, and definitely doesn't mean that what happened was OK. It is a natural resolution of the grief process by acknowledging the pain and loss.
Psychologists define forgiveness as conscious, deliberate decision to release feelings of resentment or vengeance toward a person or group who has harmed you, regardless of whether they actually deserve your forgiveness. Under the skillful leadership of a wise and well trained therapist, I have seen forgiveness forge new paths to recovery.
If you have an eating disorder and are looking for treatment, be sure that the program you choose offers a family treatment component. If you have completed treatment that didn't include family work, there are programs that offer special family therapy stand-alone programs. One of the definitions of a miracle is an amazing product or achievement or an outstanding example of something; i.e. "Recovery is a Blessed Miracle!"
Community Discussion – Share your thoughts here!
What is your experience with special family therapy in eating disorder recovery?
---

About the Author:
Bonnie Harken, NCLC, Founder and CEO of Crossroads Programs for Women has spent the last 30 years assisting individuals begin their journey of healing. Look for upcoming programs at Crossroads Programs for Women. Begin your journey of finding renewal, hope, joy, direction and passion.
Each program is a blend of lectures, group discussion, and therapeutic exercises offering a healing curriculum. We explore the spiritual components of healing from a non-denominational Christian perspective. Why continue to struggle? Tomorrow does not have to be like today. We can help you. Visit www.crossroadsprogramsforwomen.com or call 1-800-348-0937.
---

References:
AED Position Paper; Healthy Children.org; http://greatergood.berkeley.edu/topic/forgiveness/definition
The opinions and views of our guest bloggers are shared to provide a broad perspective of eating disorders. These are not necessarily the views of Eating Disorder Hope, but an effort to offer discussion of various issues by different concerned individuals.
Last Updated & Reviewed By: Jacquelyn Ekern, MS, LPC on November 11th, 2014
Published on EatingDisorderHope.com