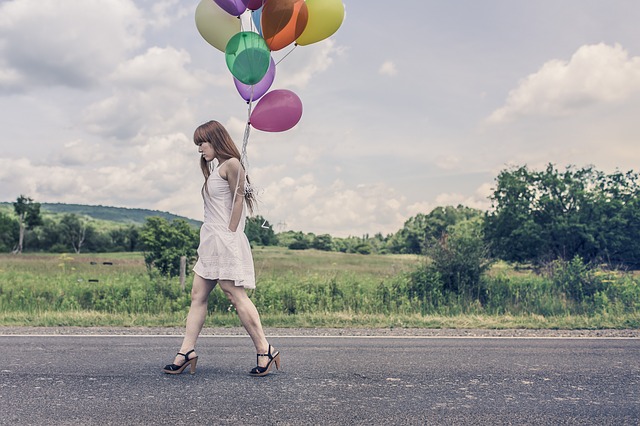 As we continue exploring the top tips for addressing disordered eating, we move into an area that is easy to neglect but so critical to success and well-balanced living. We'll move into a discussion about the important topic of self-care.
Self-Care
Providing a loving, healthy and supportive environment in which our bodies and souls can thrive is the goal of self-care. Often, folks with eating disorders are frankly not very good at caring for themselves. This is partially what the eating disorder is designed to replace: a weak and misguided attempt at self-nurturance with eating disordered behaviors, rather than genuine loving compassion and care for oneself.
While it may sound cliché, it is crucial to remember that you are a human being, not a human doing. To simply "be," in and of itself, is good enough. We were all created by an omniscient and omnipotent God, and he created a remarkable and unique being in each one of us.
You are enough – just as you are. Beginning with an understanding of this basic fact can support your movement to self-care and is essential to reversing the damaging mindset and behaviors of the eating disorder.
Designing Your Life, With Your Tools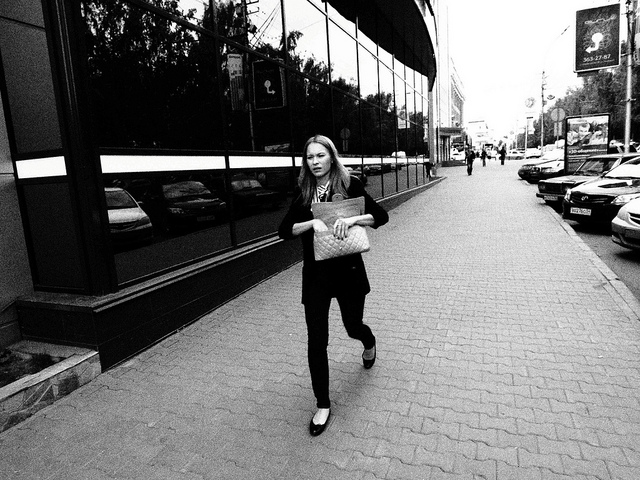 Designing a life that is as nurturing as possible to your body, mind, and soul is one of the most valuable tools you will develop in eating disorder recovery. We must fill ourselves up so that there is no longer the longing and need for the eating disorder to pseudo satisfy us.
Self-care also means limiting or terminating your exposure to unhealthy people. This involves setting boundaries with others and protecting yourself emotionally and mentally from those who are hurtful or destructive to you.
We must stand up for ourselves, and our right to be treated with dignity and respect. It allows our innermost self to feel cared for and protected out in the world.
Critically examining your relationships and environment from a lens of self-care can help you better understand whether certain things may need to be changed or limited.
Developing the Ability to Self-Soothe
It is possible (and essential) to create a loving and nurturing place within yourself that is always available to retreat to when needed. This is probably very necessary for extraordinarily sensitive folks, like myself, and many of my former disordered eating clients.  As difficult as this may seem with the eating disorder, this becomes more doable as you continue in your eating disorder recovery journey.
This really contradicts our typically perfectionistic and demanding expectations of ourselves. But, alas, the development of the eating disorder was a game changer. Now you and I can no longer continue on the driven path to excel at all costs, rather we must develop a humility and compassion with ourselves that most of us would never choose unless forced.
And the eating disorder has forced this choice. Finding ourselves at this crossroads, we must become more gentle and accepting with ourselves or destroy ourselves with our eating disorder.
Eating disorders often come with polarized thinking, an all-or-nothing mindset. Practicing self-care means exercising a middle ground when it comes to how you perceive and treat yourself. This is an important perspective to take when challenging perfectionist thinking and learning to exercise greater self-compassion.
Everyday Applications of Self-Care
So, what does self-care look like in ordinary life? Self-care is a term that is often tossed about without defining what this might practically look like.
It means learning to live with "good enough," rather than requiring the best out of everything. It means refusing to compare ourselves to other's looks, accomplishments, and gifts.
We must celebrate ourselves as individuals, and tune into the unique creation that we are. We are unique, warts and all, and deserve to be cherished – simply because God created us. It means stopping ourselves from compulsively working too many hours, spending too much time at the gym, and accepting the imperfections in our physique, temperament, and performance.
Compassion for Self
Unfortunately, recovery from an eating disorder is highly imperfect and slips can happen along the way. This is not a reason to wring our hands in despair, but rather we should gently accept slips, and embrace the chance for us to continue refining our recovery behaviors and commitments.
Relapses are a natural part of the recovery process, and this is yet another area to exercise self-compassion, grace, and forgiveness toward yourself.
It calls us to recommit and abstain from the eating disorder behaviors that wreak havoc in our lives.
If I had a penny for every time I picked myself up, dusted myself off, and "began again," I would be one wealthy lady! I suppose these pennies did add up because it is this very trait of perseverance and resilience that has led to the eating disorder recovery I enjoy today.
This Includes Failures – They Happen
Most of the clients I have worked with have also had to start over on numerous occasions as they progress in their recovery. The important thing to remember is that compassion for ourselves, even in failures, is crucial to limiting the fallout from the slip and moving back into recovery.
There is no room for self-condemnation and the berating of yourself. This behavior just uses up our energy, drains us of motivation and keeps us stuck in the slip. Rather, forgiving ourselves and reminding ourselves of how far we have come while continuing on with "what works" in our recovery is the best remedy for a slip.
Compassion for ourselves is not an option, it is a must in the recovery process. By practicing the exercise of self-compassion on a daily basis, it will become easier to extend this to yourself as you progress in your eating disorder recovery.
Self Care and Daily Habits
We are all creatures of habit. Your behavior continuously gives you the results you are experiencing – it is as simple as that. Don't like the results? Then change the habits.
A (habits) + B (daily choices) = C (Life Circumstances)
Now, I generally don't tolerate oversimplified truths which are ridiculously applied to everything. Therefore, I must state that this formula of A (habits) + B (daily choices) = Life Circumstances, must be applied with discretion.
Certainly, there are many things happen in life that is beyond our control — so this formula does not apply to these areas. But the areas we do have control over, such as our attitudes, behaviors, and choices, fit into this formula quite nicely. You could say that much of our lives are the sum total of the choices we have made and the habits we have embraced.
In recovery from an eating disorder, these habits are crucial. Some essential habits that I've discovered to typically support good recovery are:
Daily quiet time to read, pray and center ourselves spiritually
Daily moderate exercise
Moderate, balanced and nutritious meals
Identifying and living congruently with our values
Focusing on gratitude throughout each day
Living one day at a time
Engaging in journaling therapy and self-exploration to examine your life and learn from experiences
Having some fun: movies, walks, art, sports, dancing or any fun activity
Doing something kind every day to serve others
Pursuing hobbies that fulfill us and express our gifts and talents
Getting adequate rest and sleep
Nurturing and engaging in those relationships that support your recovery and positive self
A commitment to self-care requires us to recognize, and honor our needs and wants. We must develop adequate ways to meet our own desires for comfort, nurturance, and relaxation. We must take responsibility for taking excellent care of ourselves, even when we don't feel like it.
Exercising adequate self-care first comes with the understanding of your own individual worth as a unique person, remembering that you are deserving of care simply because of your existence, not dependent on anything you have to do to earn it.
This is part 5 of 7 of Disordered Eating: Reframing The Discussion. See Part 6
---
About the author: Jacquelyn Ekern, MS, LPC founded Eating Disorder Hope in 2005, driven by a profound desire to help those struggling with anorexia, bulimia and binge-eating disorder. This passion resulted from her battle with, and recovery from, an eating disorder. As president, Jacquelyn manages Ekern Enterprises, Inc. and the Eating Disorder Hope website. In addition, she is a fully licensed therapist with a closed private counseling practice specializing in the treatment of eating disorders.
Jacquelyn has a Bachelor of Science in Human Services degree from The University of Phoenix and a Masters degree in Counseling/Psychology, from Capella University. She has extensive experience in the eating disorder field including advanced education in psychology, participation and contributions to additional eating disorder groups, symposiums, and professional associations. She is a member of the National Eating Disorder Association (NEDA), Academy of Eating Disorders (AED), the Eating Disorders Coalition (EDC) and the International Association of Eating Disorder Professionals (iaedp).
Jacquelyn enjoys art, working out, walking her golden retriever "Cowgirl", reading, painting and time with family.
Although Eating Disorder Hope was founded by Jacquelyn Ekern, this organization would not be possible without support from our generous sponsors.
---
The opinions and views of our guest contributors are shared to provide a broad perspective of eating disorders. These are not necessarily the views of Eating Disorder Hope, but an effort to offer discussion of various issues by different concerned individuals.
We at Eating Disorder Hope understand that eating disorders result from a combination of environmental and genetic factors. If you or a loved one are suffering from an eating disorder, please know that there is hope for you, and seek immediate professional help.
Reviewed and Updated By: Jacquelyn Ekern, MS, LPC on August 31, 2017.
Published on EatingDisorderHope.com