Charlotte Sandy's interview with Eating Disorder Hope Founder Jacquelyn Ekern wraps up in this 3rd and final installment. Eating Disorder Hope is deeply appreciative to the social worker and blogger in discussing her experience with, and recovery from, an eating disorder.
Jacquelyn: Yes, I understand that, and it's good to hear you have these external support systems that you relied on and that have strengthened you in your recovery. Are there other things that you do such as journaling, reading books, spending time with your dog, that you use to nurture and soothe yourself?
Charlotte: I found that I really like writing, I have a blog that I enjoy writing my observations about the world in which I live.
I also find wholeness through my work. I found that, due to my own issues, I have a lot of empathy and compassion for people who struggle with more severe disabilities. So, I'm working in the field of more Medicaid-funded behavioral health, people with disorders such as Down Syndrome or schizophrenia.
That advocacy really brings me to life. I do also love spending time with my dog. My dog is exceptionally high-maintenance, she had a ton of allergies, and she has to wear a onesie right now to keep from licking herself compulsively.
The church is another thing that is very important to me. My faith has been a huge part of my healing journey, connecting with God, and I'm also a theology nerd.
Jacquelyn: So, feeding yourself spiritually and leaning into your faith has been an essential component of your recovery?
Charlotte: Yes, absolutely.
Jacquelyn: Mine, too, thank you for sharing that. We do have a few questions from people. One is how can people find your blog and follow online?
Charlotte: I blog on a site called "Where I Stand" (https://whereistandblog.wordpress.com) and am a regular blogger there as well as on "The Mighty," (https://themighty.com/u/charlotte-sandy/) I use the name "Charlotte Sandy" for my writings.
Jacquelyn: Do you have any advice for somebody who is trying to get the courage to go into some form of treatment, whether it be seeing a nutritionist, going to a therapist, or going all the way into residential treatment? What would you say to them?
Charlotte: I would say that I really wish I had been able to do that so, first and foremost, I think it is very courageous. There are so many messages that people get about seeking treatment, that it isn't okay or that it is shameful.
Once I really stepped into it, I realized that it was a pathway to healing, it wasn't a black mark on me or something in which I should feel bad or wrong. So, I would say, please feel free to reach out to whomever you want, there is nothing wrong with reaching out for help.
I know that is easier said than done but there are so many resources and hotlines to which you can reach out. The first step is the hardest.
Jacquelyn: I agree, that first step is really hard. Another question is "how is body image for you now and do you have any recommendations for others that are in longer-term recovery about body image?"
Charlotte: I'm not even going to lie, I am not cured in my own body-image struggles.
One thing that I remember from treatment was being told "you can't eat in relation to how you feel" and that always reminds me that I eat for nourishment, not for my body image or appearance.
Some people are in recovery for a lifetime and still struggle with body image. It is hard to feel wonderful about your body all the time in our culture.
I try to combat that by ignoring my brain when it thinks in a negative way about my body and then making a conscious effort to act opposite to what it is telling me to. This helps me to eat in response to what my body is hungry for and what I need.
Jacquelyn: Very good, thank you very much for that transparency, and I think myself and many others in recovery would identify with what you are saying. Another question is, "do you feel that there are any support groups that you would recommend or websites or books that were helpful to you personally?"
Charlotte: Absolutely, I read a lot in my recovery. I am hoping to write an eating disorder memoir myself so, in preparation for that, I have read so many that are out there.
Some can be very triggering or end up being a "how-to" one author I like is Carrie Arnold, who wrote Decoding Anorexia. I also recommend looking into Celebrate Recovery groups, I have personally been to them and have a friend I was in treatment with who just wrote a book and is really involved with Celebrate Recovery.
Jacquelyn: That is awesome, for you to see her growth that way. So, Decoding Anorexia is a book you would recommend, and I absolutely agree that Celebrate Recovery is a good resource. And folks can also follow your blog to find out, I would assume, information on your friend's book as it is released?
Charlotte: Yes, she actually has a great blog as well. It is just so powerful to have known someone at that low point eight years ago and to see them writing a book or getting married, having kids.
Eight years ago, I thought I might die, but here I am today, and here they are in such a different context, and it is incredibly inspiring.
PLEASE SEE
Charlotte Sandy's Eating Disorder Recovery & How She Reclaimed Her Life – Part I
Charlotte Sandy's Eating Disorder Recovery & How She Reclaimed Her Life – Part II
---
Source:
Virtual Presentation by Charlotte Sandy in the Dec. 7, 2017 Eating Disorder Hope Inaugural Online Conference: "Virtual Hope for Eating Disorder Recovery"
---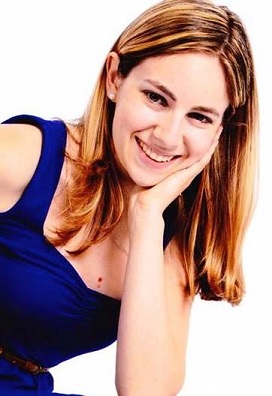 About the Author: Charlotte Sandy is a social worker, Christian, blogger, wife, and dog mom. She struggled with an eating disorder starting at age 13 but has been in recovery for years. In her professional life, she works in a managed care setting.
In her personal time, she enjoys her native state of Michigan, friends, family, writing, serving, church, and reading. By writing about eating disorders/ mental health and participating in eating disorder advocacy, she hopes to show others recovery and healing are possible.
---

About the Transcript Editor: Margot Rittenhouse is a therapist who is passionate about providing mental health support to all in need and has worked with clients with substance abuse issues, eating disorders, domestic violence victims, and offenders, and severely mentally ill youth.
As a freelance writer for Eating Disorder and Addiction Hope and a mentor with MentorConnect, Margot is a passionate eating disorder advocate, committed to de-stigmatizing these illnesses while showing support for those struggling through mentoring, writing, and volunteering. Margot has a Master's of Science in Clinical Mental Health Counseling from Johns Hopkins University.
---
The opinions and views of our guest contributors are shared to provide a broad perspective of eating disorders. These are not necessarily the views of Eating Disorder Hope, but an effort to offer a discussion of various issues by different concerned individuals.
We at Eating Disorder Hope understand that eating disorders result from a combination of environmental and genetic factors. If you or a loved one are suffering from an eating disorder, please know that there is hope for you, and seek immediate professional help.
Published on October 10, 2018.
Reviewed & Approved on October 10, 2018 by Jacquelyn Ekern MS, LPC
Published on EatingDisorderHope.com